Gears of War designer Cliff Bleszinski leaves Epic
Bleszinski is taking a break before heading… somewhere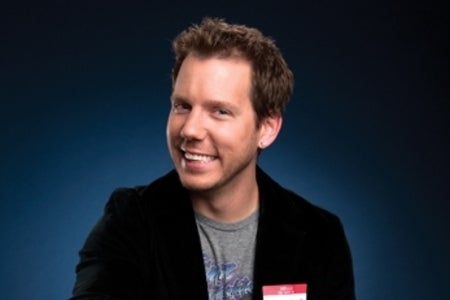 Epic Games has announced that studio design director and Gears of War lead designer Cliff Bleszinski has left the studio. The split between Bleszinski and the studio is an amicable one, led by his desire to take a "much needed break".
"In 20 wonderful years with Epic, Cliff Bleszinski has grown into a true design luminary, and his contributions to the 'Unreal' and 'Gears' series have helped shape the game industry into what it is today. Cliff leaves Epic with our gratitude for his many contributions, and our wishes for continued success in the next chapter of his life!" said Epic CEO Tim Sweeney.
"In my 10 years of working with Cliff, his passion for creating video games of the highest quality has been unflinching. We are grateful for all of his hard work, and remain committed to making our fans happy and to always raising the bar in everything we do at Epic," added Epic president Dr. Michael Capps.
"I've been doing this since I was a teenager, and outside of my sabbatical last year, I have been going non-stop. I literally grew up in this business, as Mike likes to say. And now that I'm grown up, it's time for a much needed break," said Bleszinski in a note to his colleagues.
Back in June Epic sold a minority stake in the company to Chinese internet and mobile operator Tencent.
[Image via OXM]