Gearbox opens Quebec City studio
Borderlands and Brothers-in-Arms outfit sets up new office to lead development on a new game in one of the company's existing IPs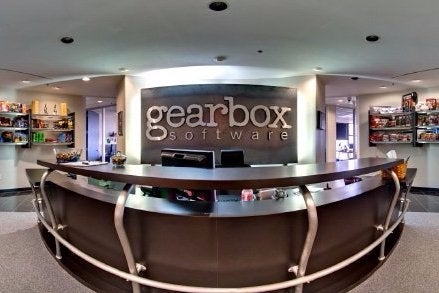 Gearbox Software has established its first satellite studio, as the company today announced the creation of Gearbox Studio Quebec. A representative said the new studio's first task will be leading development on "a new game within one of Gearbox's currently held IP's."
"As part of our strategy we have already successfully built an expanded all new headquarters in Frisco, Texas," Gearbox president Randy Pitchford said. "We now look ahead to another key and exciting step which is our commitment towards our all-new Gearbox Studio Quebec where we strive to team up with some incredible talent in the world of video game development outside of Texas to help us build fun and exciting video games within our tent-pole brands."
Gearbox has named two co-studio heads to get the new operation up and running: Pierre-Andre Dery and Sebastian Caisse, Ph.D. In addition to the shared studio head roles, Dery will be the studio creative director, and Caisse will be the director of operations.
Dery was most recently an art director at Activision, working on titles like Skylanders: Swap Force, Skylanders: Trap Team, and The Amazing Spider-Man 2. Prior to that, he was COO and executive producer at Volta, a visual services studio that has provided concept art for dozens of AAA console titles, including Uncharted 2, Halo 4, and Deus Ex: Human Revolution. Dery also spent a decade as a comic artist working with publishers like Marvel, DC, and Dark Horse Comics.
Caisse has joined Gearbox from Squeeze Studio Animation, where he was a writer and business development manager. While Squeeze has worked on various video game trailers, Caisse also has more direct ties to gaming through a stint as business development director of Quebecor Media's BlooBuzz casual game studio.