Gearbox names Dan Hewitt its chief communications officer
Outgoing ESA VP of Communications to begin role with Borderlands developer next month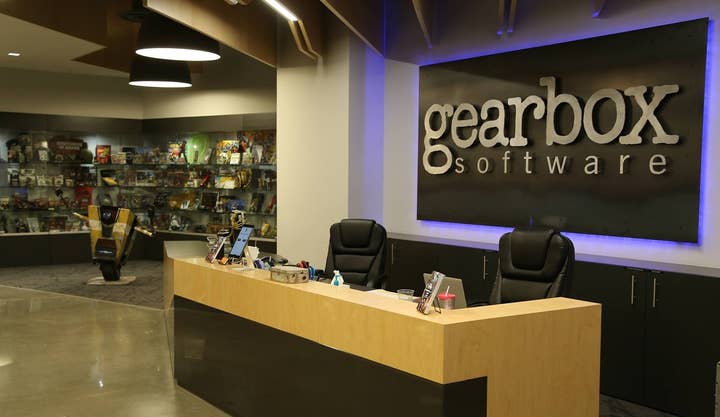 Gearbox Software has named long-time Entertainment Software Association public relations practitioner Dan Hewitt to the newly created role of chief communications officer, the developer announced today.
"Dan is known and praised across the video game industry for his strategic counsel, industry knowledge, and ability to work with media and stakeholders," Gearbox founder Randy Pitchford said. "Gearbox has an incredible future ahead filled with delivering world-class entertainment for our fans around the world. We are delighted to have Dan join us to help shape and share our story."
Hewitt first joined the ESA in 2004, and his current stint with the trade group stretches back to 2007. Over that time, he has coordinated media relations for the Electronic Entertainment Expo as well as the group's various legal battles, including much of the campaign to overturn a California law restricting violent game sales to minors. That fight went to the Supreme Court in 2011, which ultimately sided with the ESA and the Entertainment Merchants Association. Hewitt was named 2014 Event Marketer of the Year by PR News for his work on E3.
"Dan has been an invaluable member of ESA," said ESA president and CEO Stanley Pierre-Louis. "His contributions over the years helped grow and shape both ESA and E3, and continually advance our industry's broader priorities. We wish him the best in his new role and look forward to working with him as an ESA member."
Hewitt joins Gearbox at a time when the studio has been commanding attention for reasons both good and bad. While its latest release, Borderlands 3, has been the fastest selling title in publisher 2K Games' history, Pitchford has found himself the subject of a handful of allegations from a pair of former employees.
Former Gearbox VP of business development and original Claptrap voice actor David Eddings said Pitchford assaulted him in a hotel lobby during the Game Developers Conference two years ago. On top of that, the studio has been in a legal fight with former Gearbox lawyer Wade Callender during which Callender has alleged that Pitchford pocketed $12 million in royalties that should have gone to Gearbox employees and left an unsecured USB drive with sensitive Gearbox information and "Pitchford's personal collection of 'underage' porn" at a Medieval Times restaurant in Dallas, among other claims. Pitchford has denied Callender's allegations, saying he "is simply trying to shake me down for money."