Borderlands 3 is the fastest selling game in 2K's history
And 70% of all sales in the first five days were digital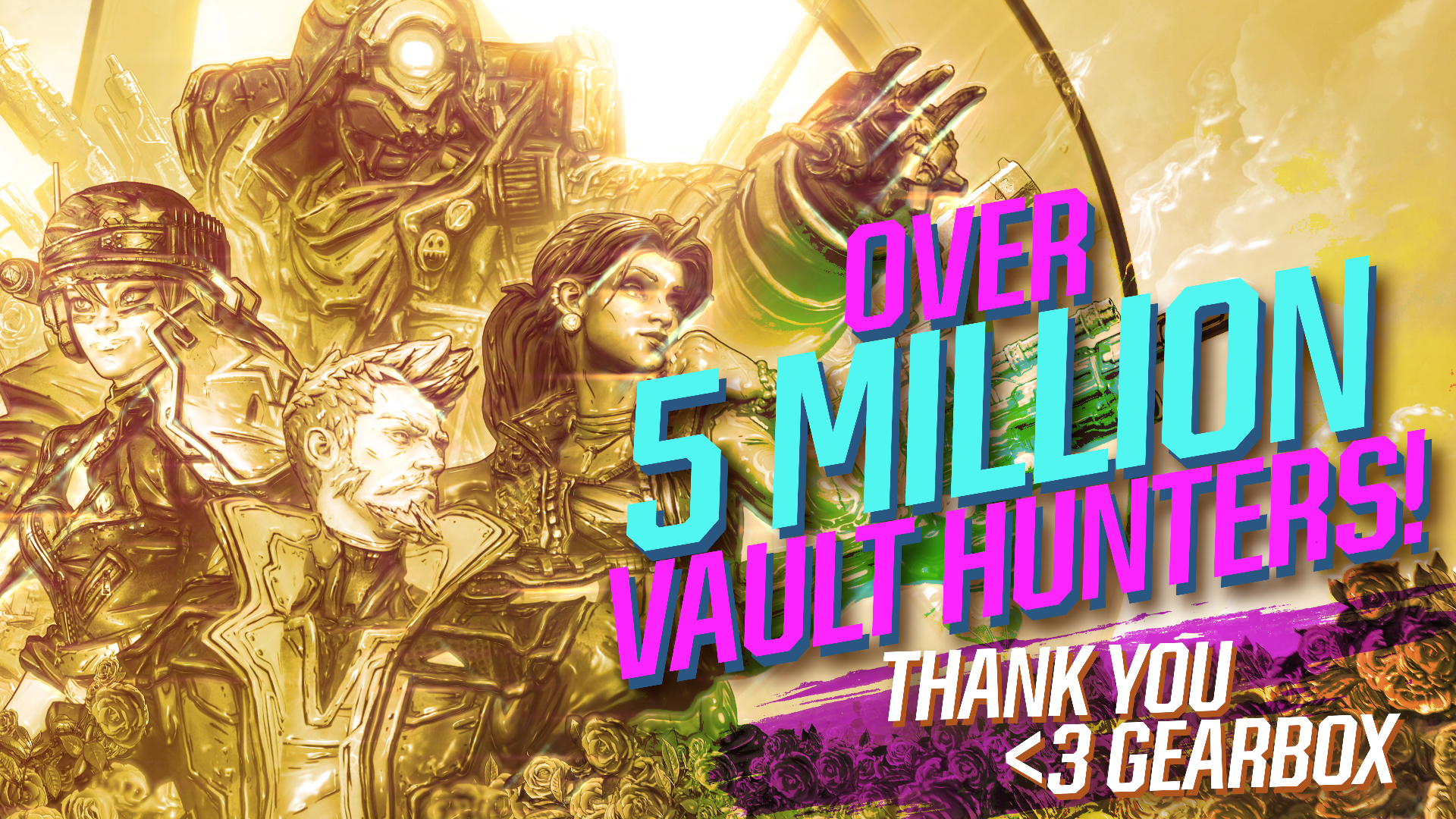 The latest Borderlands outing has broken multiple records for both the series and the 2K Games publishing label.
Take-Two has announced Borderlands 3 sold 50% more copies in its first five days than Borderlands 2, which makes it the fastest selling 2K title to date.
Further indicating the shift away from retail, the publisher reports that 70% of all copies sold during that time were digital -- the highest percentage downloads have ever taken for a multiplatform title released both physically and digitally by 2K Games.
Sell-in for Borderlands 3 reached more than five million units in the first five days, meaning the franchise has now generated more than $1 billion in net bookings to date. It is only the second 2K franchise to ever achieve this.
It also marks the highest number of pre-order titles for a 2K title, highest-selling PC title, and has generated more than 14 million hours of content viewed on Twitch -- more than half of what Borderlands 2 achieved in seven years.
All in all, Borderlands 3 has exceeded the publisher's expectations, with the company noting that "in particular, PC sales of the title through the Epic Games Store have been incredibly strong."
Developer Gearbox Software is now expanding its team into order to "support the game with new platforms", as well as updates, patches, free add-ons and various campaign DLC.