Gearbox names Borderlands 3 gun after fan with terminal cancer
Trevor Eastman was also able to play a section of the game ahead of its September launch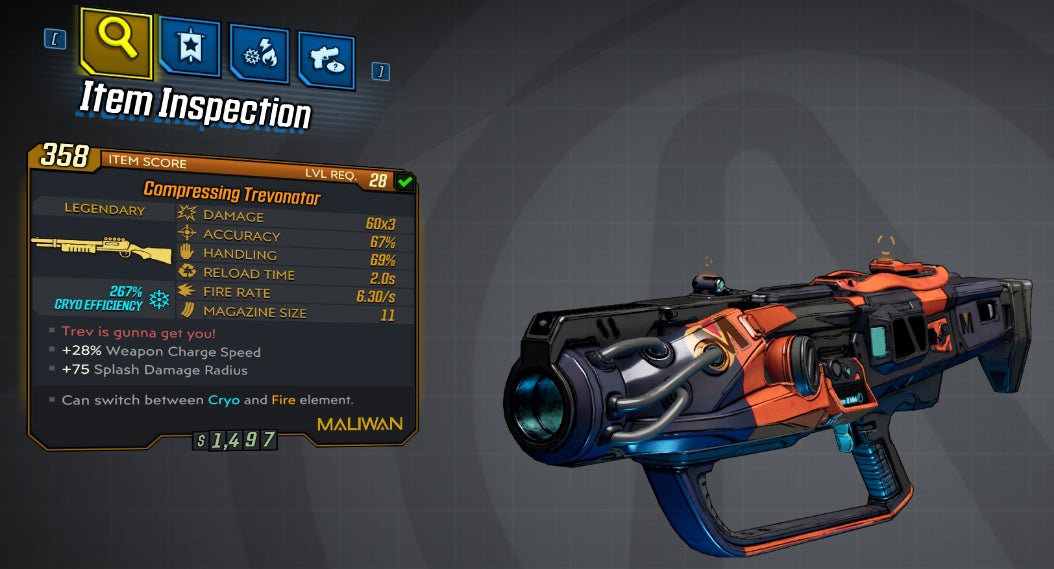 Gearbox Software is honouring one of its long-running Borderlands fans in the next game, naming a unique weapon after him.
26-year-old Trevor Eastman posted on Reddit last month about his diagnosis with stage 4 esophagel, stomach and liver cancer. He was diagnosed last June and given a year to live, making it unlikely he will see Borderlands 3's launch on September 13.
In his post, he asked fellow Borderlands fans if they could think of a way he would be able to play a sample of the upcoming game. His plight was elevated to Gearbox, who responded above his expectations.
Polygon reports that not only was Eastman invited to the studio to play a preview build of Borderlands 3, he was also given the chance to name one of the weapons and write the comical red text that accompanies it.
The Compressing Trevanator is a shotgun that can switch between fire and cryo damage, with Eastman adding the slogan: "Trev is gunna get you!" The Trevanator will be available in the finished game at launch.
In a later post on Reddit, Eastman said: "I am seriously so happy and astonished how kind they have been to me and it really means the world to me that they did this for me. I wish I could pay them back for everything they've done... and all of you as well for making this dream come true."
Gearbox is expected to show off more of Borderlands 3 at E3 in Los Angeles next week.