GDC Survey: One third of game businesses suffering decline amid COVID-19 pandemic
Decline is offset by similar numbers seeing business improve, but 25% of developers have been hit financially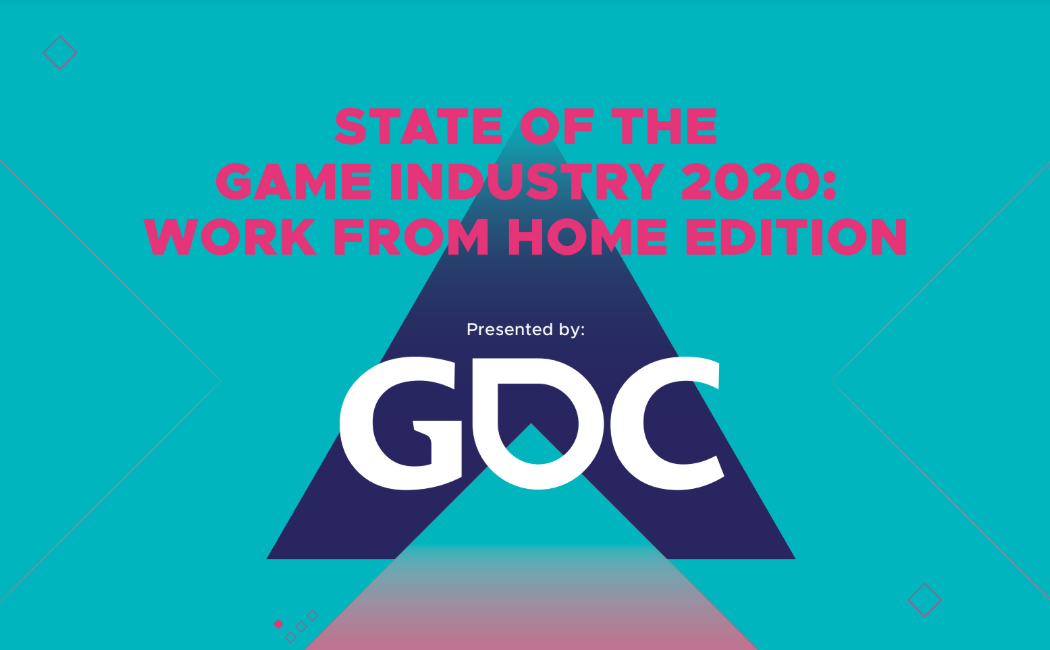 A poll of 2,500 developers has revealed how the games industry is both struggling to adapt amid the COVID-19 lockdown, and weathering the storm in equal measure.
Carried out by the Game Developers Conference, State of the Industry: Work from Home Edition illustrates how the COVID-19 pandemic and shift to remote working has affected developers, from working hours and productivity, to game delays and the adoption of new processes.
Less than 10% of respondents reported being laid off amid the pandemic, while 33% said business had suffered. This was offset somewhat however by 33% also reporting that business had improved despite the global situation.
This impact is reflected in overall household earnings, with one quarter of respondents saying their income has fallen since the pandemic hit.
"Clients aren't willing to spend money," said one person. "Projects have evaporated,"

While it is not clear how many saw their household income negatively impacted by events unrelated to the games industry, 10% of people reported an uptick in earnings.
"A month before the pandemic we had released some really great mechanisms on our game which greatly boosted our revenue," one person wrote. "So everyone in the studio including us (the owners) had a salary increase."
One third of respondents said the crisis forced them to delay their games, citing issues arising from the shift to remote working.
"Most of our delays are because of other companies/studios not being ready for a work-from-home model," wrote one perrson. "Internally, we were already set up pretty good and the transition has not been very difficult to make."
""Good days are really good, bad days are really bad. If there were fewer outside stressors... it would be significantly more productive"
The view on remote working is a mixed bag among developers. Nearly half of respondents said their productivity had declined, while one third said creativity had been negatively impacted. It's also worth noting that 27% of respondents were already working from home before lockdown, and that 25% said working from home actually improved their creativity.
There was a sentiment among respondents that remote working was complicated in the current climate by environmental factors and childcare commitments.
"Good days are really good, bad days are really bad," one person noted. "If there were fewer outside stressors, such as family healthcare, it would be significantly more productive."
Other contributing factors included poor communication, isolation, and lack of access to critical tools.
"The biggest functional challenge has been testing console features and/or platform certification requirements, which has not necessarily been easy from home due to hardware limitations and networking constraints," wrote another.
"The biggest overall team challenge has been managing ambient stress. Everyone has been affected by the pandemic in some way, even if not directly, and the general atmosphere of anxiety is impossible to ignore completely. We've tried to address this by encouraging people to ask for time off if they need it, take breaks, and by organizing social activities via video conference to keep people from feeling too isolated."
The new status quo has also blurred the work/life balance, with 39% of people reporting a slight or significant increase in working hours, compared to 20% who said the amount they typically worked had reduced.
"Any semblance of work-life balance I had pre-WFH has dissolved," one respondent wrote. "The fact that I can always be working is a huge issue for me. I usually forced myself to go [to] other places (gym, shows, etc.) to not be overworked. Since those aren't options for me anymore, I find it increasingly difficult to pull myself away from work."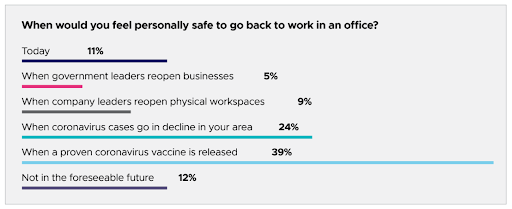 Another added: "My wife and I both have full-time jobs, but we also have two kids. So we have to split time working with childcare and schooling. Ultimately, it means we have less time to do work. Fortunately, as a designer, I can spend a lot of the childcare time thinking on design problems."
Despite the challenges faced by developers working remotely, 64% said it has encouraged them to adopt new processes or practices that will continue after lockdown, such as allowing artists to work remotely and use flex scheduling.
"We gather up end of day reports from everyone (publicly) - this has been super helpful in improving communication and visibility, so we will likely stick to it," one respondent wrote. "We've also started hiring employees who will remain fully remote."
After months of lockdown, some regions are beginning to lift restrictions. While two thirds of developers said their company has a plans to reopen, just 11% feel safe returning to work as things currently are.
Overall, 25% believed that things could return to normal in-line with government guidance, or when company leaders reopen. However, 39% said they wouldn't be comfortable returning to work until a vaccine is released, and 12% said "not in the foreseeable future."
"They are following government reopening plans," wrote another respondent. "However, that is likely to cause issues as most people don't feel the government is doing enough or waiting long enough to reopen. Our state has surging infection rates."
The long-term impacts of COVID-19 on the games industry are still yet to reveal themselves, but much like survey results, nothing is clear cut.