GDC Europe breaks attendance record
2013 installment of annual pre-Gamescom event draws nearly 2,250 attendees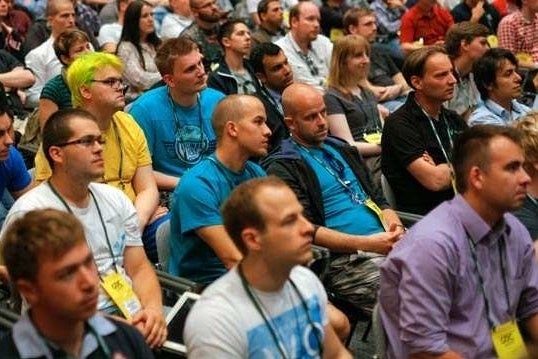 Gamescom wasn't the only gaming event experiencing a growth spurt last week. The 2013 Game Developers Conference Europe organizers today announced that this year's installment of the dev-focused show was the largest in its five-year history.
GDC Europe 2013 saw nearly 2,250 attendees over the course of its three days, up from more than 2,100 for last year's show. The event also saw boosts to the number of speakers (130, compared to last year's 100+), and exhibitors and sponsors (more than 75, compared to more than 65 last time out).
As in previous years, GDC Europe 2013 was co-located with Gamescom in Cologne, Germany. The show ran Monday through Wednesday, while Gamescom ran from Wednesday through Sunday.
Organizers have scheduled GDC Europe as a tandem event with Gamescom once again for next year. GDC Europe 2014 will be held August 11-13, with Gamescom 2014 running August 13 through August 17.