GDC 2015: No business like show business
UBM Tech's Simon Carless explains why fame isn't everything at the San Francisco show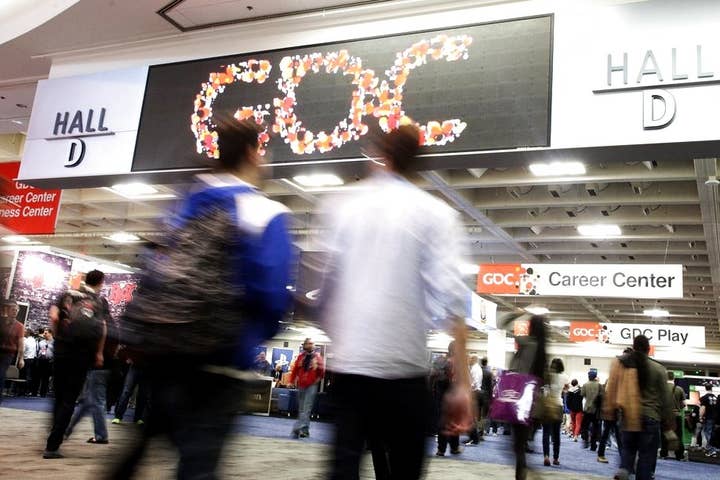 The Game Developers Conference is just a week away and yet again plays host to some of the biggest, and the smallest, names in the industry. Unlike many shows, GDC isn't just about getting the big players to talk about what they have done, but getting the rising stars to talk about what they're trying to do.
We spoke to UBM Tech's Simon Carless about how the show achieves that balance, what it's doing to make the show more accessible to a wider audience and ask if the industry's troubled year has changed the show in any way.
"Some shows definitely strive to have the biggest people in the industry on stage, but if you look at the people we have on stage - even this year - there's not always that many big names," he tells GamesIndustry.biz
We're a show where Blizzard and Riot talk about stuff but also some of the smallest indies talk about stuff
"There's a lot of interesting talks but I think one of the things I'm proudest of is that in general we're fairly good at saying this has to be a talk that's going to help, and has to have a take away and we're not going to put somebody on stage just because they're famous. I'm not saying we're perfect, but I think we try."
So while you'll find Xbox's Phil Spencer and Sony's Morpheus team hosting sessions this year you'll also find talks by Mike Rose from TinyBuild Games and Nyamyam's Jennifer Schneidereit.
"We do make sure we have good diversity of companies and genders and such like within our board members and I think we've done a good job of reflecting a lot of the changes - the move from AAA to indie or at least the diversification that we've seen so I'm proud that we're a show where Blizzard and Riot talk about stuff but also some of the smallest indies talk about stuff."
The board are the people who manage the huge number of session submissions - a record 1500 this year - and making sure that those talks with have value through a mix of mentoring and editing.
"An important thing to note for GDC in general is that all the talks are picked and discussed in detail by the community members that we have on our advisory boards. It really is the case that they tend to have the final say on everything. And that also means that they, in many cases, mentor talks," says Carless.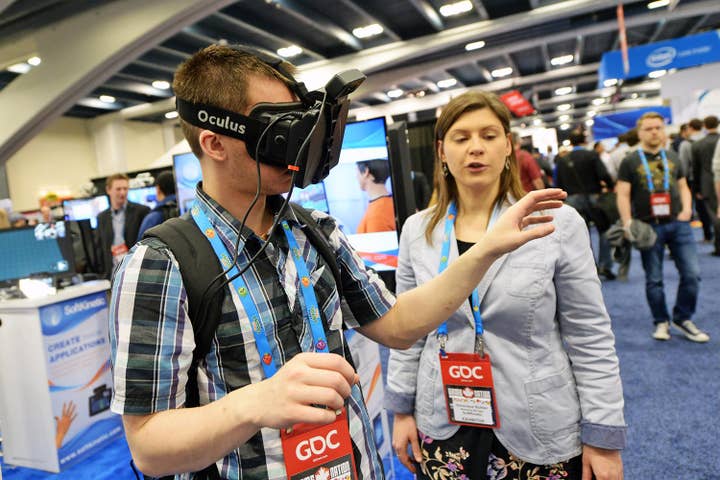 Not everyone wants to talk though, games is after all a competitive business and the organizers recognize that one of the hurdles is still a fear of having secrets to success stolen away.
"Sometimes people feel a little uncomfortable about talking about what they're doing because there has been some issue in recent years with games being cloned quite easily and if you are ultra competitive you might think why am I going to tell everybody what I did? That's been one of the things we really have to work on."
As well as making sure the talks are diverse it feels like GDC is really making practical efforts to ensure that the audience is also balanced. For some, that's as simple as making sure there's somewhere safe for their child to stay while they attend a few sessions and network with their peers.
"This is the first year we've officially had childcare at GDC and that's something that Meggan Scavio, the GM, and myself have obviously been talking about, having the show be available to everybody because it's really important to us. And we've definitely seen people who are thanking us because they couldn't have attended the show otherwise."
Irritating as it is to mention it, there's no doubt that GDC has drawn the attention of the Gamergate trolls who seems to rail against the very diversity that is such a positive part of the show. Carless is careful when talking about the vitriol aimed at elements of the industry over the past year, and insists they let the industry decide what to talk about.
We're keen to talk about what the game development community wants to talk about
"What we continue to do is we continue to work with the community about what they want to talk about. And this is the same as the previous two years, we have the advocacy track at GDC and that really talks about the things the community wants to talk about, we're a platform for the community to talk about things.
"I think if you look in that track, in addition to the #1ReasonToBe panel that's been very popular, we do have other stuff. We have a talk on ways to deal with harassment which Zoe Quinn and some other folks are talking on so I would say we're keen to talk about what the game development community wants to talk about."
When asked about security measures and practical considerations, Carless was quick to offer reassurance that issues like attendee safety were taken very seriously by UBM Tech.
His personal highlights for the show this year? He'd urge you to check out the Indie Game Summit which he's been involved with since 2007. The offering is expanded this year to allow for more sessions and "hardcore talks" on the indie scene.
"And some of the new summits, like the eSports Summit, I think eSports is a really important topic and at GDC we try to make sure that if we have a whole summit on something that we've got past the hype curve."
"I think a lot of the time we spend in curating spaces for people to check out is also cool, we've got Wild Rumpus coming back with some kind of forest-themed exhibit with natural games."
GDC passes are still available from the official site and the event runs from March 2 to 6 at the Moscone Center, in San Francisco. GamesIndustry.biz will be reporting from the show, taking in the sessions and talking to industry attendees.
And advice for first timers? Pace yourself, says Carless.
"GDC isn't a marathon but it's certainly not a sprint, you have to make sure you don't run out of Steam on the Wednesday, which I've seen people do before and it's not pretty.
"And have really clear objectives about what you want to do there. I think just saying here's the top three things I want to do and being very focused around that."