GDC attracts 26,000 attendees
Will return for 30th year on March 14, 2016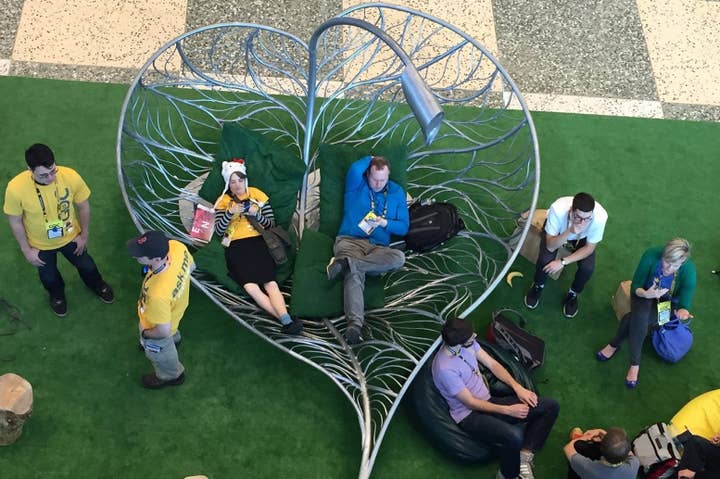 UBM Tech Game Network has revealed that 26,000 members of this industry attended the 2015 Game Developers Conference, making it the biggest year so far.
"As with every year, GDC offered a glimpse into the future of gaming, but still honored the history of the industry. This year's success is a testament to the hard work of the staff, volunteers, speakers, indies and students who maintained a fun and safe environment for everyone at the show.
"As the conference enters its 30th year, we reflect on the tremendous growth in the medium of video games, and we're thankful for the friendly faces, engrossing debates and friendly discussions we've had along the way," commented Meggan Scavio, general manager of the event.
"After all the software and hardware demos, networking over drinks, and lively sessions, it's good to meet with the people who bring life to the most popular form of entertainment in the 21st century, and to discuss how to make these amazing games even better in the years to come."
Next year's event will mark the 30th GDC and will take place from Monday, March 14 to Friday March 18, 2016.
Meanwhile GDC Europe 2015, which starts on August 3 in Cologne, has opened submissions for sessions and panels. The deadline to submit is March 30.
"Now in its seventh year in Cologne, GDC Europe 2015 is happy to continue its tradition of providing a forum for developers from all over the planet to meet and exchange new ideas, techniques and tools that will define the future of game development," said Colleen Mickey, associate director of GDC Europe.