Gaming carries Sega Sammy through difficult year
Publisher sold 46% more games year-over-year thanks to latest Persona and Yakuza entries, but pandemic hits to pachinko and resort business push revenue down 24%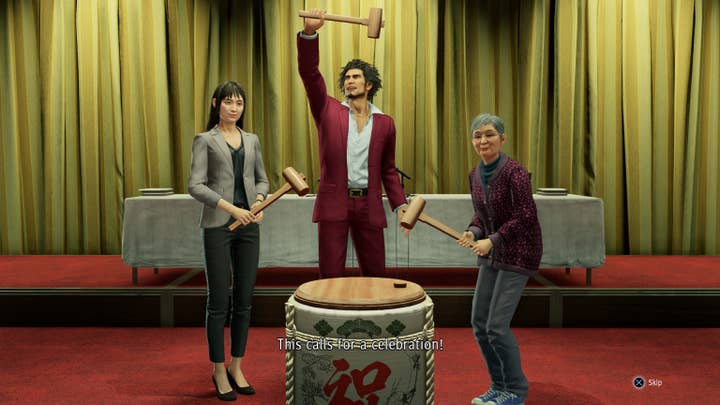 Sega Sammy had a challenging 2020, and the publisher's year-end financial report, released today, reflects that.
For the year ended March 31, Sega Sammy reported revenues down 24.2% to ¥278 billion ($2.53 billion), with net income down 91% year-over-year to ¥1.27 billion ($12 million).
The publisher's video gaming business saw revenues dip 12% to ¥219 billion ($1.99 billion), but it was the only part of the company to turn a profit, posting segment income up 72% to ¥27.9 billion ($250 million).
The company's pachinko and resorts revenues were down 51% and 40%, respectively, hurt by pandemic-related lockdowns and travel restrictions, particularly in the first quarter of the year.
On top of those difficulties, Sega Sammy's year was marked by sell-offs, closures, and a restructuring that included offering hundreds of employees voluntary retirement payouts.
In the gaming business specifically, Sega was hurt by COVID-19 related delays that cut the number of games it released by more than a third.
However, many of the games it did get out the door performed well. Sega cited strong performances by new releases Persona 5 Strikers, Yakuza: Like a Dragon, and Football Manager 2021 as it reported selling 41.7 million full games for the fiscal year, up 46% from the prior year.
While Sega Sammy expects profit from the gaming segment will decline in the current fiscal year as customers around the world have fewer pandemic restrictions keeping them at home, the rest of the business is expected to rebound sufficiently that overall revenues will be up 12.3% to ¥312 billion ($2.85 billion), with profit returning to pre-pandemic levels of ¥14 billion ($128 million).
Sega also expects to see its release schedule bounce back, with 26 titles launching during the year, compared to last year's 18.
Despite a broader slate led by games like Humankind, Shin Megami Tensei 5, Total War: Warhammer 3, and Lost Judgment, Sega is projecting full game sales to be down 9% to 37.9 million this year.