Gamevil grows Q3 profit 449% to nearly $9 million
Games like MLB Perfect Inning and Monster Warlord helped drive results for the mobile publisher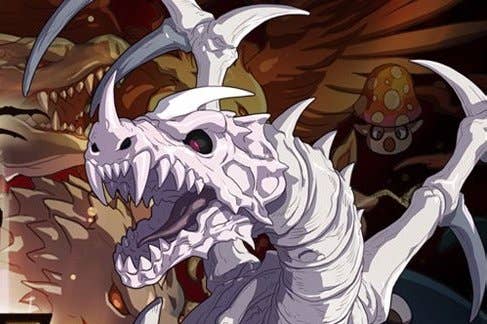 Korean mobile games publisher Gamevil has reported its third quarter earnings today, showing sales of 42.5 billion KRW ($38.9 million), operating profit of 3.4 billion KRW ($3.1 million), and net profit of 9.8 billion KRW ($8.9 million). Year-over-year that represents growth of 102 percent, 78 percent, and 449 percent, respectively.
Looking at Gamevil's first nine months of the fiscal year, total revenues were up to 103.5 billion KRW ($94.9 million), while net profit grew to 16.8 billion KRW ($15.4 million). The publisher cited the success of titles like Dragon Blaze domestically and globally pointed to MLB Perfect Inning and Monster Warlord.
With its continued growth, Gamevil has been expanding around the world with new offices this year in Singapore, Taipei, and Berlin, adding to its presence in Seoul, Los Angeles, Tokyo, and Beijing. It should be noted that about a year ago, Gamevil acquired one of its earliest competitors Com2uS, which is still reporting its own earnings separately. Just yesterday, Com2uS announced a record quarter with $40 million in profit, partially thanks to Summoners War.