GameStop continues to post losses
Retailer blames "a transitional quarter," says it has spent past year "making up for years of under-investment and modernizing the business"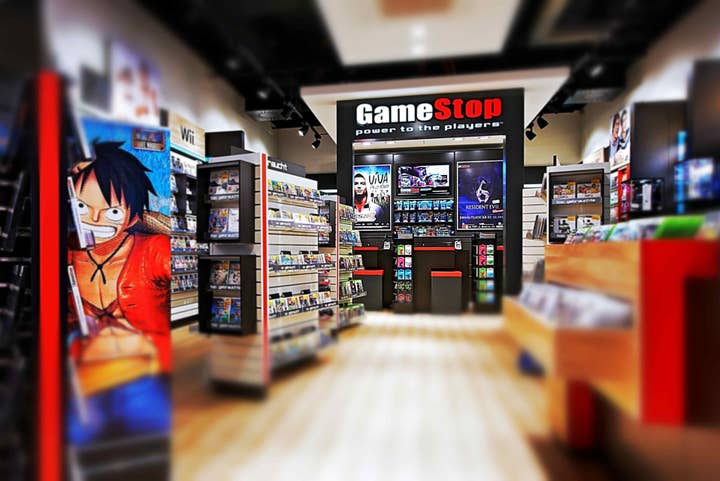 Ever since its meme stock rally, GameStop's business has produced quarterly losses but growing sales.
The retailer yesterday released its earnings for the three months ended July 30, bringing the streak of quarterly losses to six, while also seeing the first year-over-year decline in sales since RC Ventures' Ryan Cohen and two of his allies were added to the board of directors in January of 2021, just days before the share price skyrocketed.
The Numbers
Net sales: Down 4% to $1.14 billion
Net losses: $109 million, compared to $62 million in the year-ago quarter
The Highlights
GameStop continues to forego standard investor relations measures like providing specific sales and profitability targets or taking questions from analysts at the conclusion of its earnings calls thanks to is ongoing meme stock status, something CEO Matt Furlong alluded to in the beginning of prepared remarks for the second quarter call.
"I want to begin by reiterating the deep appreciation we have for our stockholders' unrivaled enthusiasm, passion, and support," Furlong said. "As we work to transform GameStop, these remain unique tailwinds for us, ones we always recognize and value."
With that out of the way, Furlong described the three months ended July 30 as "a transitional quarter" coming after a year that it spent "making up for years of under-investment and modernizing the business" and blaming the previous board of directors for the company being "saddled with significant debt, decaying systems, limited employee depth, and a host of other issues."
Now he said the retailer is shifting to a new set of priorities, including "achieving profitability, launching proprietary products, leveraging our brand in new ways, and investing further in our stores."
One of the proprietary products he referenced is the retailer's NFT marketplace, which launched in July. The company did not address its performance in any substantive way, but Furlong did say it expects blockchain and NFT technology "to be increasingly relevant to collectors and gamers of future."
Despite GameStop management's repeated emphasis on transforming the retailer into an ecommerce company, Furlong also recommitted to its brick-and-mortar operations.
"When we think about the GameStop of the future, we expect our stores to help us maintain connectivity to customers and sustain localized order fulfillment capabilities across more geographies," he said. "This is why, even as we continue evolving our ecommerce and digital asset offerings, stores will remain a critical piece of the company's value proposition."
While there was no guidance given, Furlong said the company expects stronger supplies of next-gen platforms in the coming quarters.