GAME's Oxford St flagship store closing as lease expires
Retailer moving stock and staff elsewhere, refutes rumours of mass closures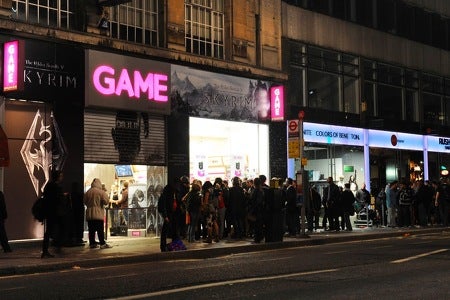 GAME's flagship Oxford St. store will soon be closing, although the retailer insists that it's only because the company's lease on the premises has expired.
Rumours of another round of mass store closures, such as those which followed the company entering administration earlier this year, were vehemently denied.
"We can confirm that we will be closing our Oxford Street store on 8th September 2012 due to the expiration of the lease," read a statement from a GAME spokesperson.
"Our West End customers can visit our concession in Hamleys on Regent Street, our flagship store in Westfield Stratford, or our websites at http://www.game.co.uk or http://www.gamestation.co.uk. We also have stores in Hammersmith, Surrey Quays, and Westfield White City.
"We're actively looking at other retail options in the West End, and the Oxford Street team have been temporarily relocated to other stores across London and the South East."
In May, 2012, it was reported that the store's owner, Lazari GP, had been granted the right to evict GAME from the property in a dispute over £100,000 owed rent. At that time, Lazari GP had another customer waiting to take over the property.
That crisis was averted, but GAME has now decided that the staff and stock from the store will be redistributed elsewhere to maintain a central London presence, in addition to the other outlets in the Capital.
Suppliers and publishers had been informed of the store closure this morning.