GAME stores charging for PlayStation VR demos
Branches offering half an hour for £15, but store policies appear inconsistent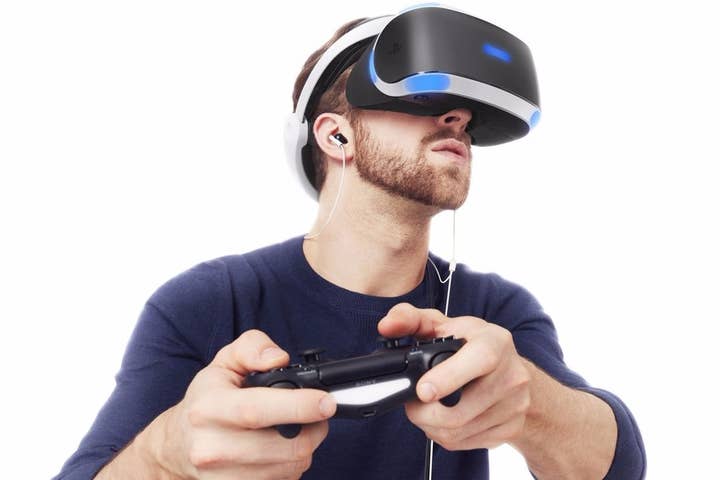 Update: GAME has since responded to reports about its VR promotion, with a spokesperson issuing the following statement to GamesIndustry.biz:
"Our pay-to-play PlayStation VR experience is a GAME-led initiative. The cost to use the in-store PS4 pod is entirely refundable for customers that go on to buy either the headset or a PS4 console. The payment allows us to ensure that we have dedicated staff manning the PlayStation VR pods who have been fully trained to adhere to best practice demo guidelines. The demos are intended to give our customers access to one of the most exciting new gaming technologies in 2016 and provide them with the opportunity to get a feel for VR before they commit to buy."
Original Story:Several GAME stores around the country have launched a new promotion giving users a chance to try PlayStation VR before they buy. However, in some instances, players are being charged.
Various tweets from individual store accounts announced it would be allowing customers to get hands-on time with the virtual reality headset now that stock has been replenished. Some of these tweets, collected by UploadVR, specify that players will be charged £5 for either ten or twenty minutes - depending on the branch - or £15 for half an hour. GAME has yet to clarify whether this applies to all stores.
There are also mixed reports of whether the demo fee will be refunded if customers purchase the PlayStation VR afterwards, with at least one store promising that full refunds will be awarded.
The promotion is purely a GAME-led initiative, with a Sony spokesperson telling UploadVR: "Retailers run in-store activity at their own discretion." Sony is running its own PSVR demos via a nationwide tour.
GAME CEO Martyn Gibbs mentioned 'pay to play VR' when discussing the retailer's plans to build on the success of its in-store Multiplay Arena at the Manchester Trafford Centre branch, according to MCV.
While the inconsistency over demo fees is confusing - and, to some, divisive - it is nonetheless good to see a retailer offering hands-on opportunities with a virtual reality device. For the technology to grow and achieve its full potential, it needs to reach mainstream audience and playable demonstrations is the most effective way to convey how virtual reality works and sell the type of experiences it can provide.