Games investments raised $5.7 billion in 2018
Amount of fundraising was more than double that of 2017, led by Epic Games' $1.25 billion round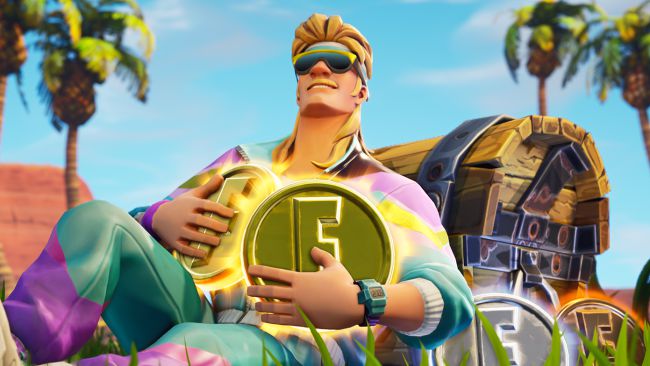 A new report shows the cumulative investments in video games firms last year was just short of $6 billion.
Digi-Capital's Games Report Q1 2019 tracks the investments and finance rounds of all games companies, and reveals that the total amount raised in 2018 came in at $5.7 billion -- more than double the investment of 2017 and setting a new record.
Meanwhile, over $22 billion was spent on mergers and acquisitions last year -- the second highest annual investment in M&A on record. This was led by Naspers selling 2% of Tencent for $10 billion, and the $2 billion plus stake Tencent and others acquired in Ubisoft.
The top five biggest investments account for just over $3 billion of this total, with the largest -- Epic Games' October wave of new stakeholders -- accounting for $1.25 billion. Three of the top five -- Douyu, Shanda Games and Huya -- were Chinese gaming firms, an impressive feat given the struggles of that market last year.
While Tencent itself is not in the top five, Digi-Capital reports it was either an investor or a major shareholder in four of the companies listed. In addition to its established connection to Epic, the Chinese gaming giant was involved in the investments for the three Chinese firms.
In addition to being the biggest investment of the year, Epic's round was also the largest non-IPO games investment of all time. Only Netmarble Games' IPO in 2017 has raised a greater single amount, although Digi-Capital notes that "even that record might not survive given Fortnite's extraordinary performance."
There were 11 other companies that raised $100 million or more in terms of investment, and eight acquisitions in the same range.
The largest areas of investment were mobile and tech/other, with Digi-Capital noting that streaming technology drew particular interest. Mobile took a much larger share of finance than it did in 2017, when tech/other accounted for roughly half of all money raised. In 2018, each sector took roughly a third.
In terms of acquisitions, mobile was at the centre of most deals, followed by MMO/MOBAs and console/PC studios.
Digi-Capital notes the games market is "incredibly consolidated", with the top 10 public games companies accounting for over three quarters of public games company revenue and four fifths of public games company valuations worldwide.
The firm's managing director Tim Merel writes: "In such a highly consolidated, hit driven market, the level of games deal activity last year was extraordinary. Again it is too early to tell whether this year will continue in a similar vein, or if the cyclical nature of deal-making might see the market pull back. One thing's for sure, it's not going to be dull."
Below are the five biggest investments of 2018:
Epic Games ($1.25bn)
Douyu ($630m)
Shanda Games ($474m)
Huya ($462m)
Voodoo ($200m)