Game investments continue at record pace in first half of 2019
Digi-Capital: $3.8b in investments contrasts with lowest merger and acquisition and IPO spend since 2010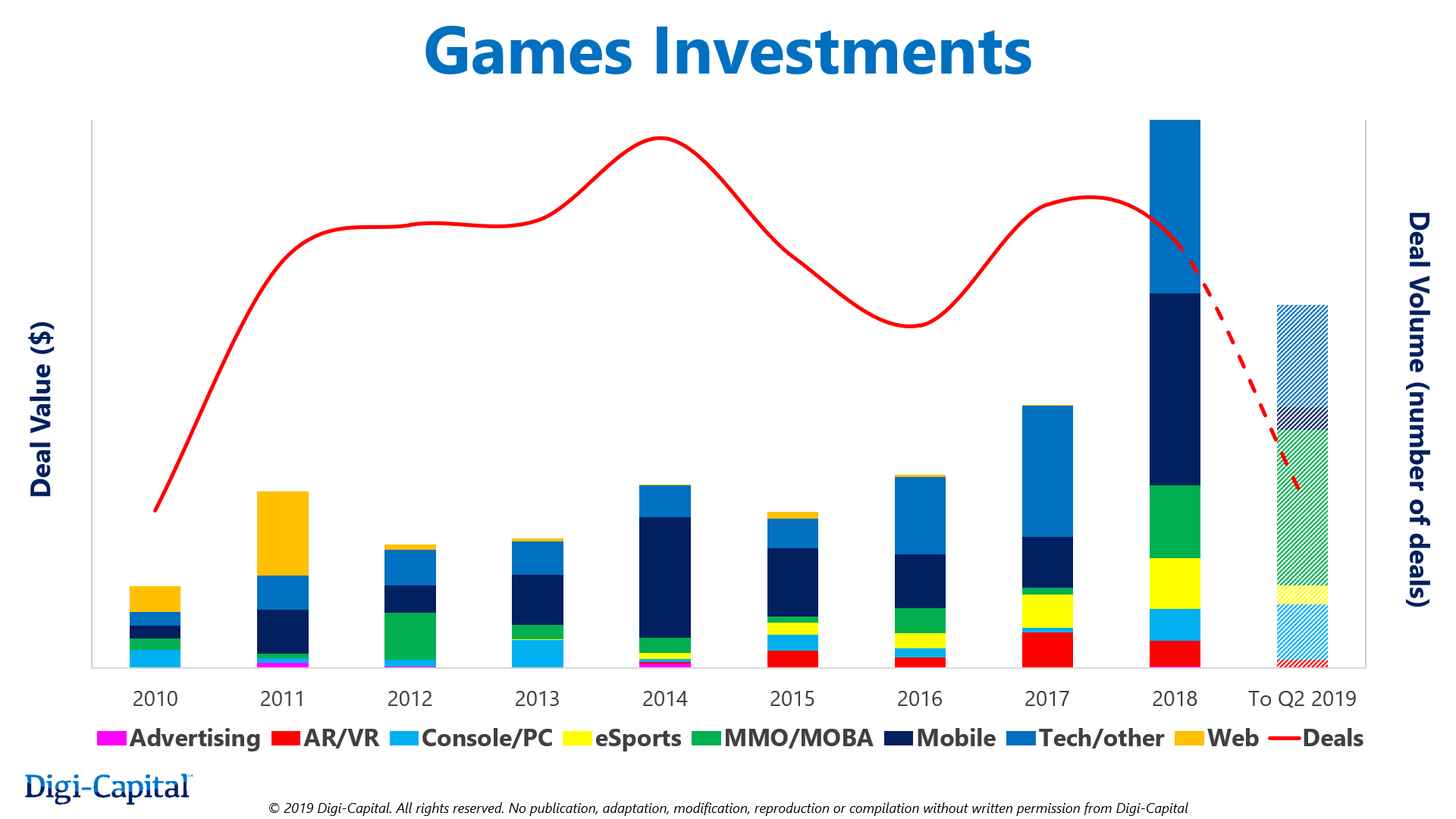 After a record $5.8 billion spent on game investments in 2018, this year is on track to smash that record yet again with $3.8 billion spent in just the first half of 2019.
According to Digi-Capital's Games Investment Report for Q3 2019, when combined with 2018's investment totals, the last 18 months of funding have exceeded the previous five years' worth of gaming investments.
That said, spending on mergers and acquisitions (M&A) and IPOs dropped to 2010 levels in the first half of 2019 after a record 2018. $22.4 billion was spent in these two categories for all of last year, but in the first half of this year, only $1.1 billion was spent.
It's worth noting that over the last few years, M&A spending has followed a trend of a low spending year following a high spending year, while IPOs have typically had a single high-spend year followed by two low-spend years. That said, 2019 is low for both even by those standards.
Previously, Digi-Capital has predicted that worldwide games industry revenues for both hardware and software spending would hit $200 billion by 2023.