Games account for 32% of Tencent's $21.3bn Q1 revenues
Profits are down, execs expect slow approvals from Chinese game regulators to continue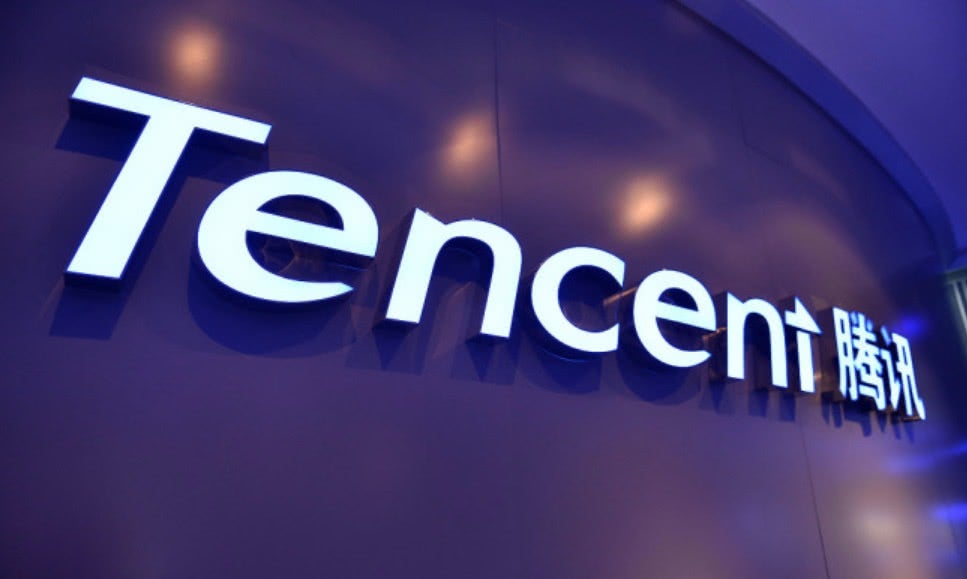 At a glance:
Q1 revenues flat at $21.3 billion, profits down 52%
Domestic titles still generate bulk of games revenue, but performance from international titles up 4%
Tencent believes game approvals in China will remain slower than prior to 2018 freeze
Chinese internet giant Tencent has released its financial results for the first quarter of the year, with revenues flat but profits declining.
For the three months ended March 31, 2022, the company reported total revenues of RMB 135.5 billion ($21.3 billion) -- roughly in line with the RMB 135.3 billion ($20.2 billion) reported in Q1 2021.
The company first detailed results on an non-IFRS [International Financial Reporting Standards] basis in order to show core earnings without one-time expenses or non-cash items skewing the figures.
On this basis, operating profit was down 15% year-on-year to RMB 36.5 billion ($5.8 billion. Operating margin decreased from 32% in Q1 2021 to 27%.
Profit was reported as RMB 26.3 billion ($4.1 billion), down 24% year-on-year, with the net margin falling from 26% to 19%.
On an IFRS basis, these figures were a little different.
Operating profit dropped 34% to RMB 37.2 billion ($5.9 billion), with operating margin down from 42% to 27%.
Profit fell 52% from RMB 23.7 billion ($3.7 billion), with net margin at 18%, down from 36%.
Looking specifically at its video games business, revenues from domestic titles (i.e. those in Tencent's home market of China) dip ever so slightly by 1% to RMB 33 billion ($4.9 billion).
This was attributed to the "direct and indirect effects" of measures implemented in China to protect minors from excessive gaming. Last year, the Chinese government introduced spending caps and ruled that young people could only play online games for three hours a week (one hour per day, Friday to Sunday).
Tencent saw a surge in revenues for newly launched games League of Legends: Wild Rift and Fight of The Golden Spatula, but these were offset in declines see from Call of Duty Mobile, Moonlight Blade Mobile and other titles.
Outside of China, games revenues rose 4% year-on-year to RMB 10.6 billion ($1.6 billion), thanks to improved performances from Valorant and Clash of Clans. However, Tencent reported a decline in revenues from PUBG Mobile "as user spending normalised post-COVID."
Domestic games accounted for 24% of the company's total quarterly revenues, slightly down from 25% in Q1 2021. Meanwhile, international games accounted for 8%, up from 7%.
During an earnings call, transcribed by Seeking Alpha, investors asked the company about the government recently lifting the latest freeze on new game approvals -- and the fact no Tencent titles were included in the first wave.
Chief strategy officer James Mitchell said the opening of the approval process was positive as it means more games can be published, adding that smaller companies are hurt more by the freeze so it's "very rational" for regulators to begin with their titles.
But he expects regulators to still be strict on how many games they allow into the market.
"We believe that generally speaking there will be fewer game approvals in the future than there were in the pre-2018 period," he told investors.
"It's a big part of the reason why in the last two years we've reconfigured our game business from top to bottom to focus on releasing and usually developing fewer, bigger budget and hopefully better games. And we think that we have been -- we are really a pioneer in the industry in terms of doing that."