Gameloft's sales flat, promises to release games at "more regular pace"
Mobile publisher says it plans to increase its annual releases to about 20 games starting in 2015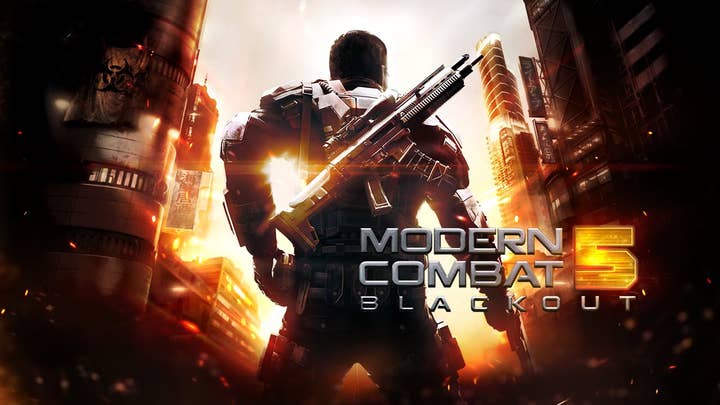 French mobile publisher Gameloft today announced its sales for the first nine months of the current fiscal year. Thanks largely to back catalogue titles, which were up 10 percent and accounted for 92 percent of revenues, Gameloft generated total sales of €167.0 million ($207.6 million), which is down two percent year-on-year, but up four percent on a constant-exchange-rate basis.
Looking specifically at the third quarter, Gameloft saw its sales dip 10 percent to €55.8 million ($69.3 million) or down eight percent on a constant-exchange-rate basis. Despite the sales decline in Q3, Gameloft boasted that it was the worldwide #1 developer and publisher on iOS and Google Play by downloads according to App Annie's worldwide index for games.
Five titles were released in the last several months: Modern Combat 5: Blackout, Ice Age Adventures, Spider-Man Unlimited, AsphaltOverdrive, and Cars: Fast as Lightning. Overall, Gameloft is on track to release 12 to 15 mobile titles for 2014, but the publisher has ambitions to increase that rate in 2015 to roughly 20 games.
"After several quarters with a low number of releases, Gameloft has returned to launching new games at a more regular pace. While this is not yet apparent in the quarterly sales, we believe it will progressively start showing in the coming quarters and accelerate throughout 2015," stated Michel Guillemot, CEO of Gameloft.
"In the meantime, the ongoing traction of our back catalogue has allowed our revenue to continue to grow on a like-for-like basis in the first nine months of 2014 despite significant headwinds. This strong performance from the back catalogue in a very competitive environment is due to our efficient update strategy along withthequality and diversity of our product portfolio. Although we would like to be further along, we believe we have made the right decisions by reducing our time to market, progressively changing our product mix towards more mid-core and female oriented games and focusing on improving monetization and by doing so we believe we havepositioned the company for growth in the coming years."
Guillemot added that Gameloft should be able to leverage advertisers' increasing interest in the mobile sector as well: "With major advertising companies now switching a larger part of their budgets to mobile and with Gameloft being the leading publisher by downloads, we also expect our advertising revenues to rebound significantlyin 2015."
Gameloft currently has a full-year sales target of €245.0 million, but the company admitted that "given the challenging current trading conditions and the level of Q3 sales, reaching the full-year sales target...will be highly dependent on the success of the company's fourth-quarter game releases."