Gameloft: You don't have to be No.1 to be No.1 on mobile
Publisher discusses how catering to different audiences has enabled it to stay on top in the competitive smartphone market
Gameloft is one of the biggest mobile publishers out there, with dozens of games engaging millions of users on a daily basis. But look in the App Store charts right now, and you won't find any of their games in the Top 10, Top 20, perhaps even the Top 30.
And yet, mobile analytics firm App Annie revealed earlier this year that Gameloft was in fact the No.1 publisher in the world in terms of combined downloads across iOS and Android.
For John-Paul Burke, UK and Ireland country manager, this success stems from one overarching ambition that becomes immediately apparent when you look at Gameloft's portfolio.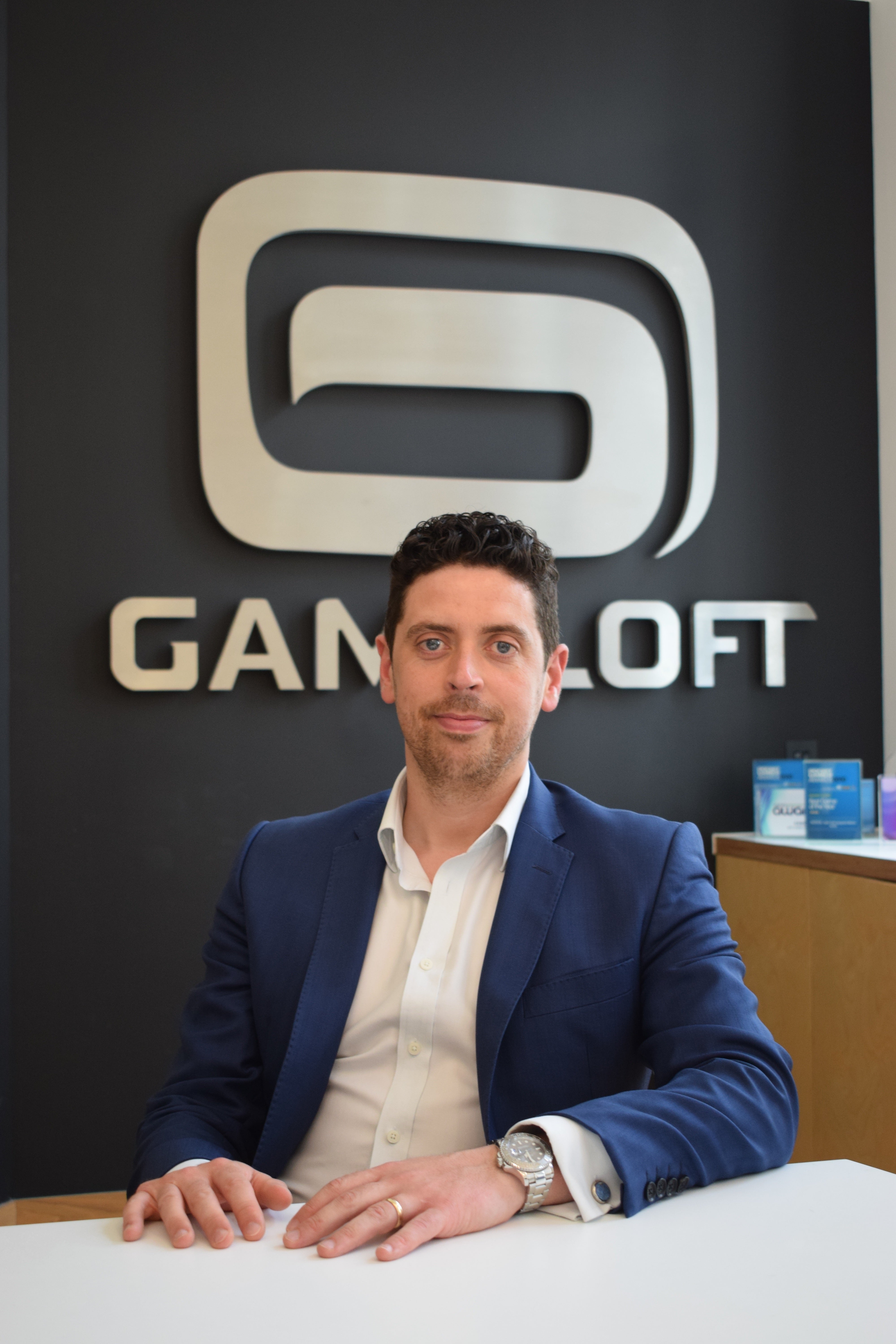 "We create something for everyone across multiple audiences," he tells GamesIndustry.biz. "Spider-Man Unlimited and Minion Rush fit one type of casual gamer who might be short on time but really want to get involved in something they can pick up and play.
"Asphalt 9 walks the line from casual to hardcore - you can be a casual gamer and just pick up and play that quickly, or you can dedicate to it and really get involved in the tournaments, be part of the community and create a club. Then you have March of Empires and War Planet Online, which are much more strategic games for a hardcore player - the people who play those are very ingrained in those universes, those worlds."
And while these games aren't regulars in the mobile charts, they have sustained success over time. Another App Annie report shows that Minion Rush is actually the sixth most downloaded game of all time on iOS, with Asphalt 8 at No.10. In fact, Vivendi (which owns Gameloft) is one of only two companies to have more than one title in the top ten (the other being Imangi with Temple Run and its sequel).
"We have had the success, but we also have the longevity," Burke says. "We still have that presence. Asphalt 8 may not be as strong as it was in the first couple of months, but it's still up there. Pokémon Go was screamed about and everyone made this massive fuss, and then everyone thought it went away, but it's still there, it still does an amazing trade. We're still there too, we're still doing an amazing job for our players."
"Are our games Top Ten all the time? We'd love them to be but we sit as a business at the top instead"

John-Paul Burke, Gameloft
Burke says Gameloft's model is to identify different players with different needs and then build titles that cater to that. It's how the publisher's portfolio has diversified to include titles ranging from high-end racing titles with Asphalt to the Modern Combat games, originally positioned as a mobile alternative to Call of Duty.
There is, of course, crossover with some audiences. Burke says Disney Magic Kingdom resonates primarily with children and women aged 25 to 44, but then so does Gameloft-owned IP Dragon Mania Legends.
"We identify audiences and create things for them," he continues. "We don't just say we're going to create this massive first-person shooter that's going to be [top of the charts]. We had Modern Combat as a franchise and we made Modern Combat Versus to answer the requests of our users for that game. Is it Fortnite? No it's not. But to the people that are playing it, the hundreds of thousands worldwide that are playing it, we did what they asked us to do. That's what Gameloft is about, creating games for the players that have longevity and show we're listening to them."
Comparisons to Fortnite are somewhat inevitable as Epic Games' global phenomenon continues to dominate on mobile following its release earlier this year. Yet Burke says Gameloft does not concern itself with chasing trends or putting its titles directly up against such smash hits. In fact, the exec welcomes the impact of Fortnite on the mobile market.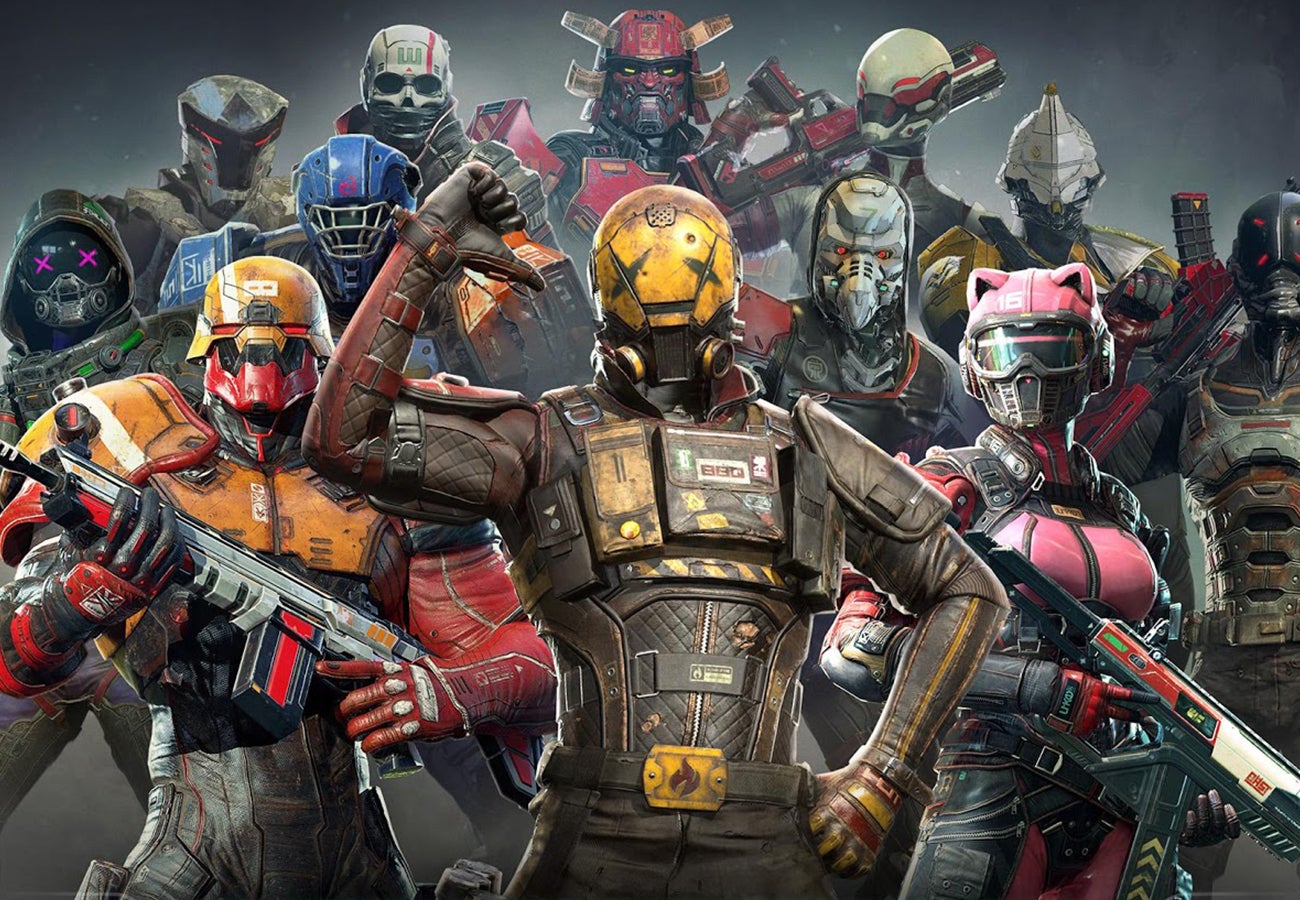 "I think it's great," he says. "It's not about competition, it's more about making people aware of what that device in their hand is capable of. Fortnite is like Pokémon Go - in the media, it snaps people up and they're like, 'what is this thing that we never knew about?' Well they didn't know about it, but millions of other people did. We knew it existed, we knew what was going on.
"I embrace that sort of stuff because they're bringing in cross-platform stuff. That needs to happen."
But while Fortnite might turn the heads of the media, it's companies like Gameloft that platform holders have been turning to demonstrate the power of their hardware. While it's difficult to demonstrate how smooth gameplay on an iPhone or Huawei device is with a fast-paced online title like Epic's battle royale game, Asphalt 9 has proven to be ideal for showcasing the high-end graphics capabilities of such handsets.
"We're talking about games that can beat their own numbers with a big update, and we are very successful at that."

Antonin Lhuillier, Gameloft
"We are making big games," says Burke. "Are they Top 10 all the time? We'd love them to be but we have such as diverse catalogue that actually that's where we sit. We sit as a business at the top instead of having those tentpole games. If you look through someone else's catalogue maybe they wouldn't be as strong."
But while Gameloft's mobile games business has continued to build on its success at a steady pace, there has been a significant shake-up behind the scenes. In 2016, the company was taken over by French entertainment conglomerate Vivendi, with the CEO stepping down and the Guillemot family (which also owns Ubisoft) selling its stake a few months later.
Antonin Lhuillier, managing director for Northern and Central Europe, tells us despite this major shift in leadership, there has been no noticeable shift in the company's direction.
"Vivendi wanted a presence in the mobile gaming space, and they got it with Gameloft," he explains. "They've learned a lot from us, and they haven't been any massive changes. Most of the team has remained -- I was there before Vivendi came in, John-Paul as well. So I wouldn't say there have been massive changes."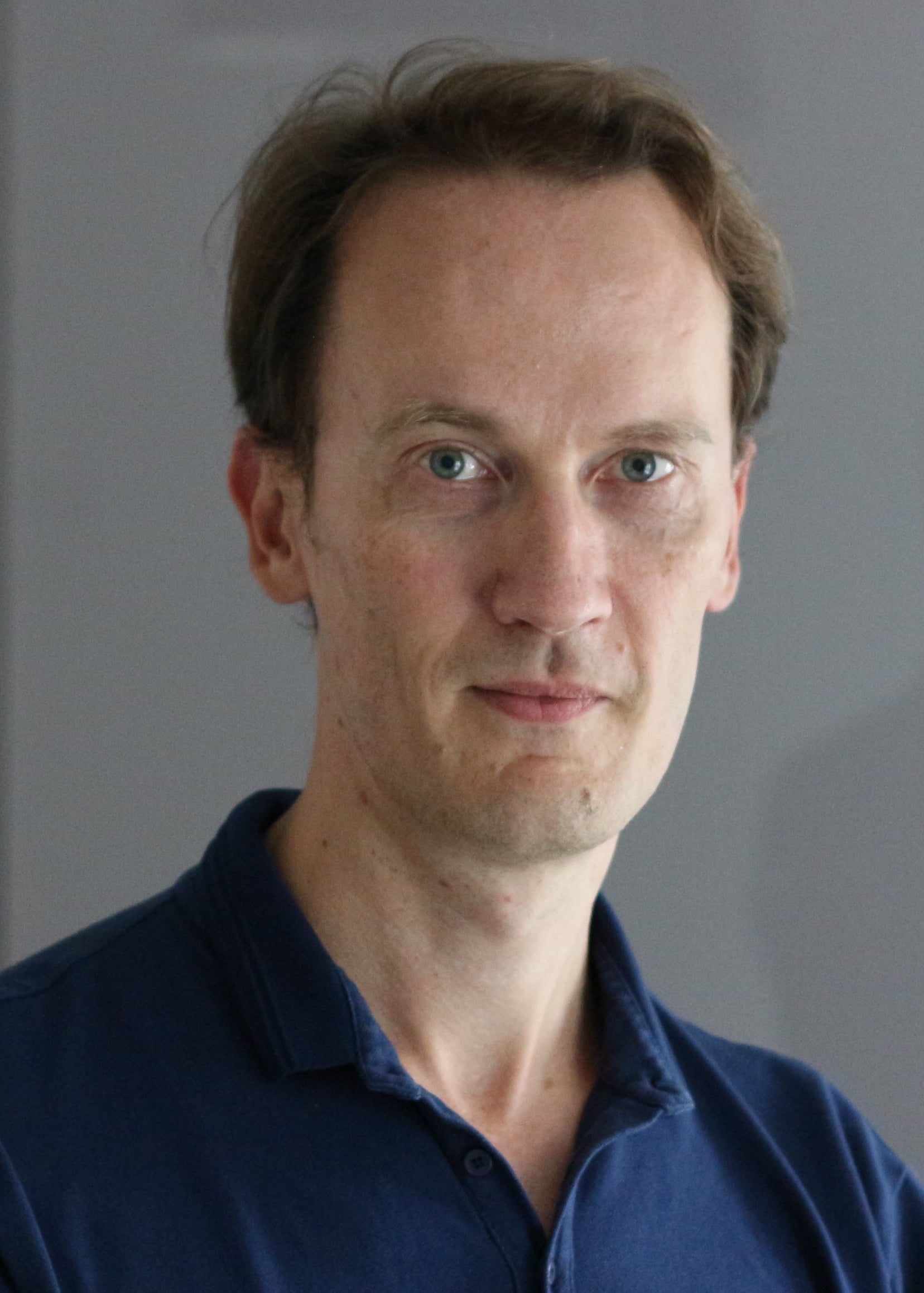 Burke agrees, adding: "In my personal experience of it all, I think it's been great that Vivendi has been involved. They haven't said, 'you must do this'. What they've said is, 'keep doing what you're doing and we'll support you'.
"They were building a global entertainment brand - they had Universal Music, Studio Canal and so on, they needed something to fill that gaming space and we're the No.1 mobile gaming company. It makes sense for them to use us, so from that side it's all good. When you have a company as connected to the media as they are, it does well to partner with us so we can hopefully do something much, much greater by combining all those disciplines together."
Of course, every company has its ups and downs, with Gameloft's financial results earlier this year making for slightly disappointing reading. When it reported a dip in profits back in May, it attributed the decline in part to a lack of new releases. Yet if this business' portfolio is built on longevity, as Burke says, why do launches (or lack thereof) have such an impact?
"We have over 20 games that we maintain and that is taking resources on the production side," says Lhuillier. "But we have teams that are dedicated to this and they're dedicated to what they're doing. In a game like Disney Magic Kingdoms, for example, we are bringing new characters and universes in on a regular basis... We're talking about games that can beat their own numbers with a big update, and we are very successful at that.
"When it comes to new releases... we need to find the right concept that will renew the genre and bring some interest to a very crowded marketplace"

Antonin Lhuillier, Gameloft
"When it comes to new releases... we need to find the right concept that will renew the genre and bring some interest to a very crowded marketplace."
It hasn't helped that Gameloft has dramatically downsized its development capabilities over the last three years, with seven studios either closed or subject to numerous layoffs in the last three years. Earlier this year, the company closed its Madrid and New Orleans studios, and prior to that its branches in New York, Seattle, Tokyo, Valencia, and New Zealand were similarly afflicted.
Lhuillier acknowledges that while this looks bad, it's not indicative of a problem at the core of Gameloft.
"The market is very crowded," he explains. "There are plenty of publishers who are cutting their resources. Some of those studios were working on projects that were cancelled, and we unfortunately did not find a new project to give them. At the same time, we are a big company with over 5,000 people in the company; so at some point it is normal to have some turnover, and part of that unfortunately is studio closures."
Burke adds: "When you're of that size, it sounds more dramatic than it might to smaller studios. If it were the same percentage at a smaller studio, it might not seem that big. But to a company that was 6,000 people... well, you have to make decisions. It's not something anyone wants to do, but unfortunately sometimes it's necessary."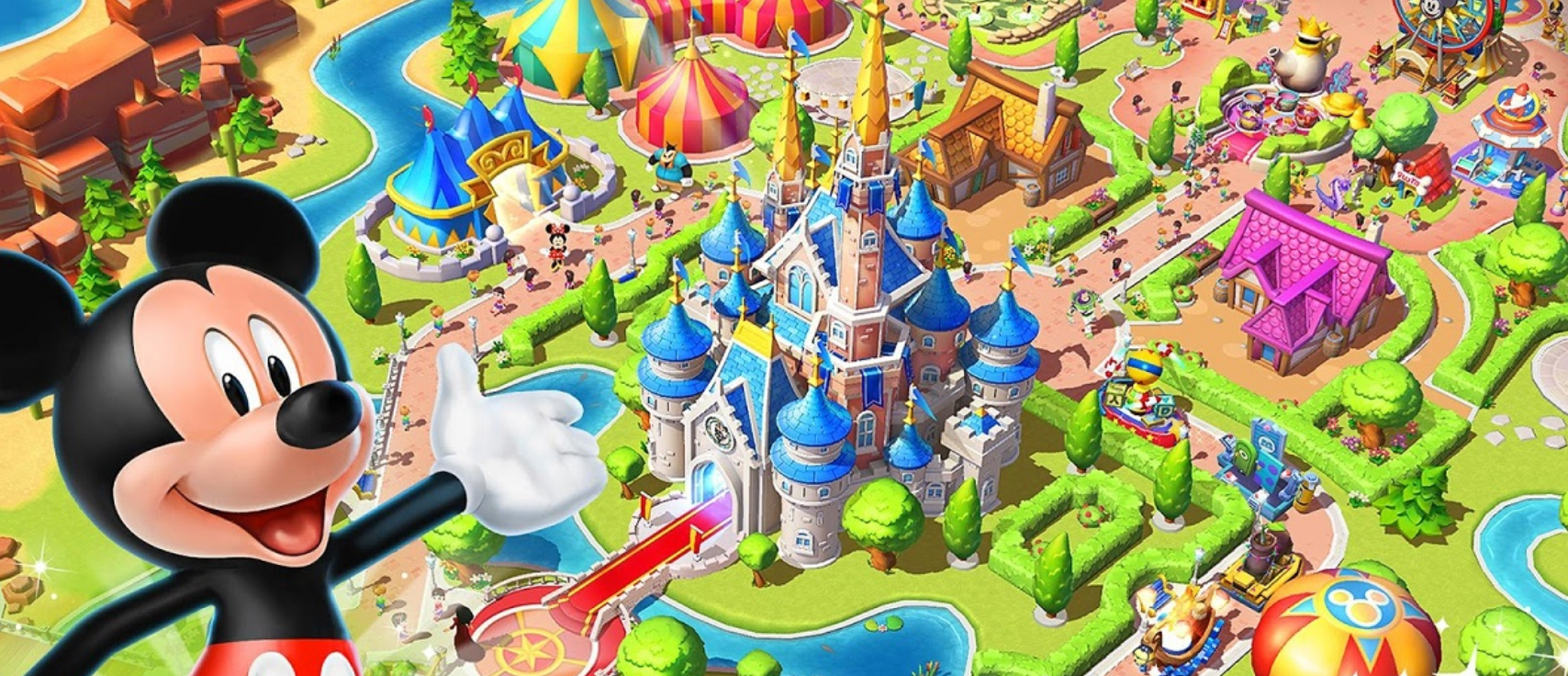 The impact of these closures has been offset somewhat by the focus on fewer but higher quality new releases. This year, Gameloft has only released two titles -- Asphalt 9 and Dungeon Hunter Champions -- and these have been a big focus for the mobile publisher.
"Not everything's a winner, but you have to evaluate all options," says Burke. "While there weren't as many new games released, when you have a big game like Asphalt 9 and Dungeon Hunter Champions come out... If you're releasing those games, you want them to have the best opportunity possible -- you don't want them to be competing with each other within the same space.
"You have to pick your time. So this year, we released two titles with possibly a third coming out before the end of the year... because you have to balance it out."
Finally, the cuts have also been offset by those long-tail successes that keep Gameloft at the top of the combined downloads ranking. Games-as-a-service -- or 'game evolution', as the firm calls it -- often negates the need for a new release or sequel, with an update not only able to keep fans engaged but also capitalise on what's happening beyond the realm of games.
Burke offers Spider-Man Unlimited as a prime example: "When Spider-Man Homecoming came out, we could give fans the Homecoming suit, and put Vulture in it. It keeps people coming back at no cost -- they just download an update, that's it. Instead of saying, now get Spider-Man Unlimited 2, download here, and you then have to move an audience across -- and for what benefit?"