Gameloft sales grow 17% in Q1
Mobile publisher "bounces back significantly" says CEO Michel Guillemot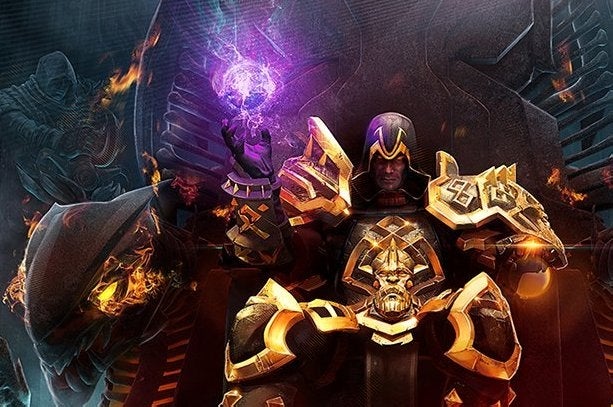 French mobile publisher Gameloft has released its earnings report for the first quarter ended March 31, and total sales jumped 17 percent over the same period last year, resulting in revenues of €65.6 million, which is also up nine percent over the previous quarter.
"Strong back catalogue sales combined with a robust line-up of new games has allowed Gameloft's revenues to bounce back significantly in the first quarter of 2015. The progress made by the company in terms of monetization and steady releases of new games is beginning to show result," said Gameloft CEO Michel Guillemot. "We will strive to stay the course in the coming quarters by delivering on a regular basis high-quality and successful mobile games."
Gameloft noted that it released five new games during the first quarter - Dragon Mania Legends, Puzzle Pets, Immortal Odyssey, Age of Sparta and Dungeon Hunter 5 - and that these new titles accounted for about 10 percent of total revenues. Dungeon Hunter 5 in particular was a standout success for the company, as it became Gameloft's highest ever revenue-generating game at launch.
From a user perspective, Gameloft also saw encouraging signs in the first quarter as monthly active users averaged 181 million (up seven percent over the last quarter) and daily active users averaged 23 million (up 10 percent over last quarter). The publisher also boasted that it was the worldwide #1 publisher on iOS and Google Play combined on a raw downloads basis, according to App Annie's January and February index.
For Q2, Gameloft has already released Battle Odyssey in April, and the company intends to launch three to four additional smartphone games by the end of the first half; this includes a new game based on Twentieth Century Fox's Ice Age franchise. Gameloft remains on track to release roughly 20 new smartphone titles per year, starting in 2015.
"Gameloft has a massive audience, strong brands, solid recurring revenues, growth opportunities ahead and a healthy financial situation. We therefore continue to look to the future with confidence," added Guillemot.