Gameloft revenues flat in Q2
Key releases like Asphalt and Modern Combat should drive performance in the second half of 2014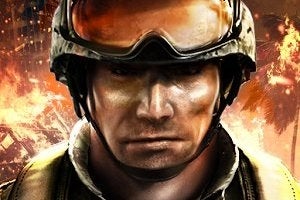 Gameloft saw no revenue growth in the second calendar quarter, though a busy release schedule promises better performance in the second half of 2014.
The French mobile gaming company earned €55 million in revenue during the quarter, marginally less than the same quarter last year but essentially flat. At the calendar year's halfway point, Gameloft has earned €111.3 million, up 2 per cent year-on-year.
However, the company expects a stronger showing in the second half of the year, when the bulk of its 2014 release schedule will reach the market. Gameloft has between 12 and 15 games due for launch this year, but only 4 are currently available to players.
Indeed, it recently launched the fifth iteration of Modern Combat, one of its key franchises, and that's now in the top five paid iOS apps. Other key launches still to come this year include Asphalt Overdrive, Brothers in Arms 3: Sons of War and Ice Age Adventures.
"More than 95 per cent of first-half sales were ... generated from the back catalogue titles whose lifespan is progressively increasing thanks to the groundwork completed on game updates," the company said in a statement.
Gameloft is forecasting annual revenue of €245 million and operating expenses of €230 million. When compared with the figures from 2013 - €233.3 million in revenue and €204.9 million in expenses - it suggests that the company's revenue is not growing quite as quickly as the cost of doing business.