Games industry speaks out in support of black communities amid violence in US
Microsoft, Sony, and Riot Games among those advocating for the unheard as riots and police brutality rock US cities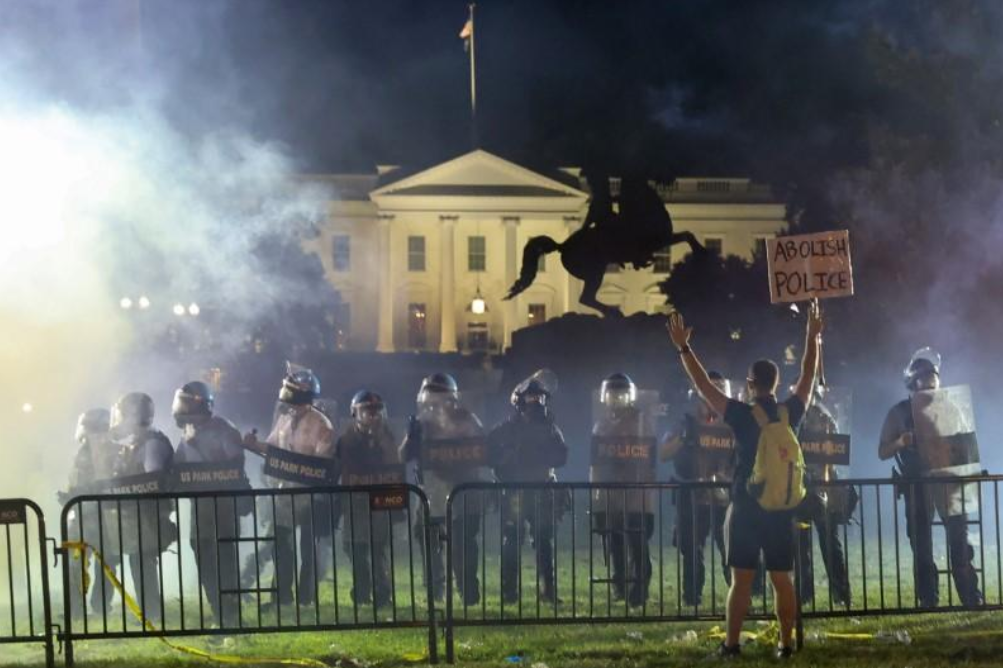 Members of the games industry have voiced their support for Black Lives Matter after the US was hit by the worst race riots since 1960.
Peaceful demonstrations across North America turned violent over the weekend as protests against police brutality were met with a heavy-handed response.
Curfews were placed across 40 cities, and the National Guard deployed. Protests even reached the White House, where people lit fires nearby as President Trump retreated to a fortified bunker beneath the residence.
Scenes of violence dominated social media over the weekend, as the police used rubber bullets and tear gas on demonstrators and journalists alike.
"I hope you fucking hear me when I say this: These people are [rioting] because they have not been heard before now," said popular streamer Benjamin "Dr Lupo" Lupo during a livestream over the weekend. "This has been going on for fucking years. When people go unheard, that's when rioting happens."
The protests erupted over the weekend in response to the death of George Floyd, a 46-year-old African American who was killed while in police custody. The incident ignited lingering tensions and opened old wounds, drawing into sharp focus the legacy of police brutality against minorities in the US.
Among those offering words of support to the movement are Riot Games, Sony, Microsoft, Naughty Dog, Tyler "Ninja" Blevins, and several esports organisations, including Cloud9 and Team SoloMid.
Addressing employees on Friday, Microsoft CEO Satya Nadella said: "Our identity, our very existence is rooted in empowering everyone on the planet.
"So, therefore, it's incumbent upon us to use our platforms, our resources, to drive that systemic change, right? That's the real challenge here. It's not just any one incident, but it's all the things that have led to the incident that absolutely need to change."
While it's unclear whether industry support amounts to more than social media posts, Sony has been very vocal on Twitter, challenging people who attempt to justify or minimise systemic racism.
In response to one commenter who simply posted #AllLivesMatter, Sony said: "All lives will not matter until Black lives matter."
Sony is also matching donations made by employees at its subsidiary studio Naughty Dog.
Meanwhile, EA Sports has postponed an announcement regarding Madden NFL 21.
"We'll find another time to talk football with you," reads a statement from the Madden NFL Twitter account. "Because this is bigger than a game, bigger than sports, and needs all of us to stand together and commit to change."