GAME: We will be the last man standing in physical video games
The UK games retailer on surviving the pandemic, its role in the digital age, and its blossoming toy business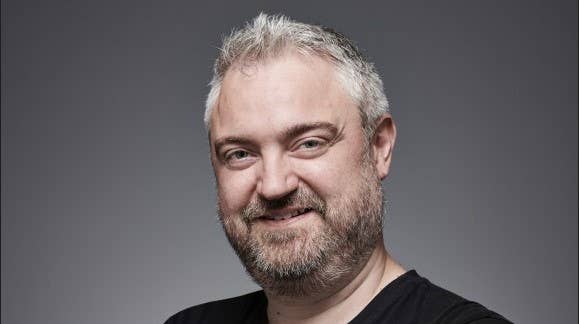 I felt a degree of sympathy for Nick Arran when I heard he was leading the GAME business.
Arran is a veteran of video games retail, with stints at HMV, Blockbuster, Amazon, Sainsbury's and ShopTo, amongst others. So it was no surprise that he was called up to succeed the company's former CEO Martyn Gibbs.
But the situation Arran was facing was one of intense uncertainty. When he took charge in July 2020, the world was in the early stages of what was a crippling pandemic. GAME's shops were closed, its online store was tasked with carrying the weight of the business, and its customers were increasingly choosing to download games.
So when I asked Arran how it's all been, I was pleasantly surprised to find it hasn't all been a baptism of fire.
"I've worked in games for 25 years, and this is the most change I've ever seen in such a short space of time," he tells us.
"You can see from market data that online is 75% of the market. Before the pandemic, it was 45%."
"To be at the front of that has been exciting. We are creating a business for the future, right? I'm sure a lot of people when the pandemic kicked off were like: 'That's the end of GAME. To be honest, without Frasers Group [the retail conglomerate that acquired GAME in 2019], that probably would have been the case. But they have invested in us, given us what we need – mainly cash – to be able to run a successful business.
"We've had three pretty solid years. The pandemic was a challenge with our stores being closed, but our website was definitely making up for that business. And then the new consoles came out. Obviously, we had a great year then. The following year was strong as well with consoles still being on allocation, and us having really good allocation. The year just gone… PlayStation and Xbox were not as big a part of the sales as they were [due to supply constraints]. But our toy business really came into its own, with staggering numbers at Christmas."
Toys is something Arran is keen to talk about. He says that gaming remains the heart of the business, but he isn't in denial about where the video games industry is heading.
"We do need to protect the future of the business," he says. "That's why we've gone with this general entertainment approach across gaming, toys, board games and tech as well."
Go into GAME today and you'll see a large part of the store that's devoted to toys, and not just Pikachu plushies or Resident Evil action figures.
"The obvious video game merchandise… that's not new," Arran explains. "We've been doing that for years. But we found we were only doing numbers on that around releases or certain points of the year. We want a toy business that sells all year around. We're not about pre-school or anything like that, but ages five or six upwards, right up to adults, or kidults, as we call it.
"We wanted a new proposition that attracted new customers. We now have people who come in for Transformers toys, Hot Wheels, even Barbie toys, and through our reward database and all of our social activity, we can speak to these customers. We get them, and their parents, on board at an early age, and at some point they will get into gaming and we can promote that to them.
"Our main industry is in decline so we need to plug that gap, but also for the future to bring in these new customers, and get them off of online retailers."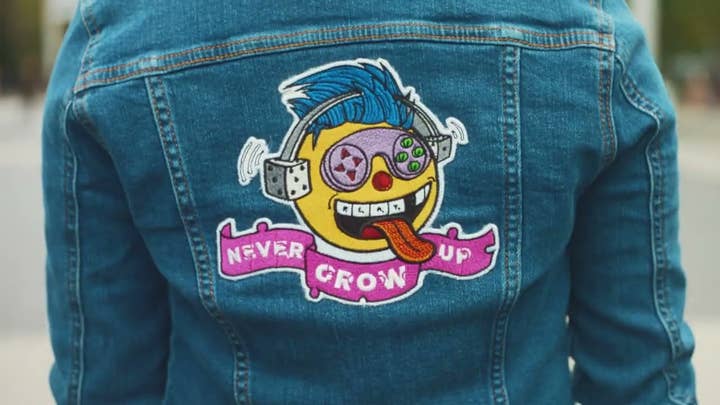 There are fewer GAME stores than before, standalone ones anyway. Arran talks about a store portfolio transformation, which basically means fewer dedicated shops and more concessions in other outlets (such as Sports Direct and House of Fraser, which are part of Frasers Group).
"Before the pandemic, we had around 250 stores – obviously standalone – [and] we had one or two trial stores in Sports Direct," Arran says.
"As we saw what was happening with the pandemic, with digital racing ahead more than anything we had forecasted… Customers rushed to online, and although some came back, it's not been all. You can see from market data that online is 75% of the market. Before the pandemic, it was 45%.
"So we needed to adjust our store portfolio. We actually trade from more locations now. We trade from over 300 locations – 90 standalone GAME stores and 170 concessions in House of Fraser and Sports Direct. Those are full GAME propositions. And then we have another 50 that we call GAME Light, which is a small range of products, one bay of each format and some toys and board games. They're in Sports Direct where there isn't a GAME concession."
It sounds like these 300 locations, in the future at least, will be more focused on toys than games.
"No," Arran insists. "Gaming is our core business and we will be last man standing selling physical video games. We see our place in the market as proving that there is a place for physical, whether that be the collector's editions, which we see as the vinyl of video games, or the gifter who doesn't want to wrap up a download code for Christmas. But we need to be realistic. We have a business to run and the expectation is this will decline. So we need to fill that gap.
"It is a tough one to swallow [seeing Sony go direct-to-consumer with PSVR 2]"
"You speak to most consumers today and you say 'GAME', very few would say: 'I go there to get Hot Wheels', but we are trying to change that."
Part of that was through the Never Grow Up marketing campaign, which the company ran over the Christmas period. This was targeting the adult audience with its toy line.
"I believe it's like 25% of the toy market is adults," says Arran. "We sell Lego, a £1,000 Transformer Optimus Prime… Trading cards have been a huge success. It's certainly not children buying the majority of those. Again, that's a section of the market that's a bit easier for us to tap into. We're seeing the results of that a lot quicker than a Hot Wheels toy."
GAME continues to partner with publishers on exclusive items, too, such as collector's editions or pre-order bonuses. And Arran says this is key to GAME making 'events' out of game launches. Midnight openings for game releases are rare today, but they do still happen, and GAME did one for God of War Ragnarok in November.
"We also do cosplay, we do complete store takeovers… Exclusives allow us to do that," Arran says. "If we're just opening stores to sell a product you can just download, that doesn't give the customer that drive to come out. The strategy is that for all key releases, we look for exclusive products. Every discussion with suppliers usually always starts with exclusive. We are taking that into toys as well."
Publishers do seem to be backing GAME with exclusives, but there are times when they seem to be going against the retailer. PlayStation, for instance, have been selling its new hardware products – including the PlayStation VR 2 – through its direct store, and then distributing them to other retailers later.
"I wasn't happy about that," Arran says candidly. "PlayStation, I'm sure, captured a lot of the Day One consumer. Customers that need to trade in, they wouldn't have been able to buy it or earn their loyalty points or spend loyalty points or things like that. Those customers missed out, so I'm glad we've got it now.
"Honestly, it is a tough one to swallow because the digital market is all sown up by the format holders. To see that now happening with physical products is a challenge, but we have to ride through it. These are big partners of ours. Look at the exclusives we had with God of War with Sony. We get great allocations of consoles. When PSVR 2 did come to market, we got a good allocation, secured a really, strong market share… We have to accept that these are the times that we're in and we have to adapt."
"We have to accept that these are the times that we're in and we have to adapt"
There was, of course, a real retail challenge early in the life of PS5 and Xbox Series S and X, where consoles were immediately selling out and then ending up on auction sites for hugely inflated prices. It was something retail were blamed for with scalpers using technical solutions to beat the queue. Could this be the reason platform holders are going direct?
"I'd hope that scalping hasn't been a big influence in that," Arran says thoughtfully.
"The last thing we want is someone taking consoles, making money off of it and we never see that customer again. We want customers to come back to purchase their controllers and games.
"We were getting hit, but we had lots of things in place. We had manually people checking orders to see duplicate cards, duplicate email addresses, duplicate addresses… duplicate post codes, even, because people were trying anything to get round these things. We had a lot of technology in front to stop it from happening and then a lot of people on the other side for anything that got through.
"We heard good things from Sony and Microsoft. They can track where the consoles end up, and you could see all our consoles were going to end users. I think we proved that we can manage that."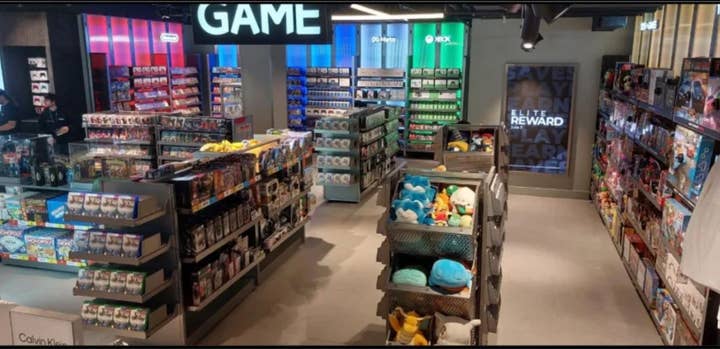 One area of GAME that used to be a significant part of its business was trade-in. But with more people buying digital, there were fewer titles being traded in, and that ultimately led to a fast decline for the second hand market. But Arran feels that the cost-of-living crisis has made this sometimes controversial practice more important again.
"Cost-of-living… it's a real hard time on retail," he says. "GAME and the industry that we operate in are not immune to that. However, I do think that this is where we do come into our own. We are one of the very few, if not only, retailers that offer trade-in still. We can see consumers moving to that to help towards their purchases more than ever.
"This is where digital can be problematic. You can't trade in a digital game, so us championing physical, driving that trade-in that allows the consumer to continue to play more games, or buy more toys or whatever. You'll see us talking about trade-in. It's really coming back into its own again."
"You'll see us talking about trade-in. It's really coming back into its own again"
Going into our chat with GAME, I had expected to hear about a retailer on the ropes. It is a company that has lost nearly two thirds of its standalone High Street presence, facing the rapid decline of physical games, a cost-of-living crisis and platform holders selling direct to consumers.
All of that is true, but it's also clear GAME has a plan for the future, and a role to play – even if it's a small one – in the video games industry today.
"Expect more locations from us," Arran concludes. "We are constantly in talks with Frasers Group about where we could open up more concessions. This year, I think we've opened 15 or 20 markets that GAME aren't in or left years ago. In terms of toys… the category is up 150%. It's still new. We're building the relationships and we're going to look to grow that business again.
"We're expecting a good year. There are good things coming from software, PlayStation and Xboxs are in free supply. And… is it the first year we'll see Black Friday on those consoles?"
Sign up for the GI Daily here to get the biggest news straight to your inbox