Game revenues rise as Tencent enjoys end of China's approvals freeze
Chinese publisher released ten mobile games in Q2 2019, compared to just one last year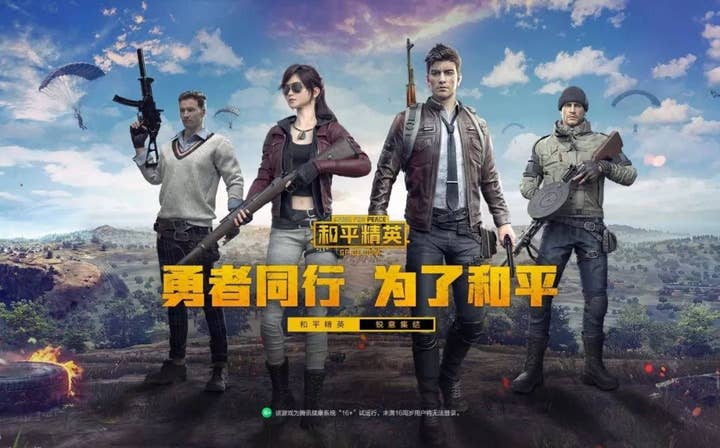 Tencent's online game revenues increased 8% year-on-year, thanks to both consistent performers like Honour of Kings and the lifting of the Chinese government's freeze on approvals.
The publisher launched ten mobile games in the second quarter, which ended on June 30, 2019. The freeze began in March 2018, meaning that Tencent only launched one new game in China during the whole of Q2 last year.
This was a key driver in lifting the company's online games revenue -- which includes both mobile and PC titles -- by 8% year-on-year to ¥27.3 billion ($3.9 billion).
Mobile games contributed the most revenue and also saw more proportional growth: ¥22.2 billion ($3.2 billion), up 26% over last year. The revenue figure for mobile also includes income from games on Tencent's social platforms, the company said.
Key titles were Honour of Kings, which saw a year-on-year increase in revenue, and the tactical tournament game Peacekeeper Elite, which was introduced as a replacement for PUBG Mobile in China. Peacekeeper Elite has already built an audience of 50 million daily active users since it launched in May, while PUBG Mobile also has an international audience of more than 50 million DAUs.
Tencent launched three games in July -- KartRider Rush, Game of Thrones: Winter is Coming, and Dragon Raja -- all of which will fall under its Q3 results. However, all three entered the top ten for highest-grossing games on iOS in China.
PC games revenue fell 11% year-on-year to ¥11.7 billion ($1.7 billion). This is despite a rise in cash receipts for League of Legends, driven by esports themed skins.
Overall, Tencent earned ¥88.8 billion ($12.7 billion), up 21% over the prior year. Net income for Q2 was ¥24.1 billion ($3.4 billion).