GAME may close rather than suffer more losses - report
Sources "close to the situation" say retailer will be shuttered if more suppliers back away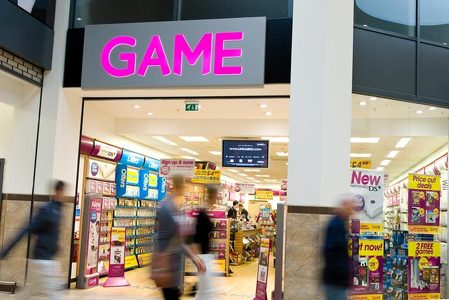 An investigation published by the UK newspaper The Express has alleged that senior figures at The GAME Group are close to "pulling the plug" on the embattled high-street retailer
According to a report on Eurogamer, a source "close to the situation" claimed that the company's inability to sell Electronic Arts' March release slate has caused widespread doubt over its chances of surviving.
"There is a real risk that GAME's directors will pull the plug because they can't be sure that the company can survive through the next trading season, and then insolvency becomes inevitable," the source said.
"They are in discussions with their legal advisers about whether to shut up shop rather than rack up more losses."
EA is releasing Tiger Woods 13, Fifa Street and Mass Effect 3 this month. Last week, Singer Capital Markets analyst Mark Photiades estimated that Mass Effect 3 alone would cost the company £7 million in revenue and £2.5 million in profit.
Other products not being stocked by GAME include Nintendo's Mario Party 9 and the latest iteration of Tekken for the Nintendo 3DS. Ubisoft's entire launch line-up for the PlayStation Vita was originally unavailable at GAME, but that issue has since been resolved with the retailer now stocking titles such as Rayman Origins.
The Express also cites a number of sources close to the Royal Bank Of Scotland - which leads The GAME Group's syndicate of lenders - who believe that RBS is "running out of patience" and will be forced to take action if more suppliers withdraw their products.
"The immediate response from RBS will be to push for more store closures, but the tipping point for the directors and the lending banks will come when the stores don't have products to sell," one of the sources said. "This could happen if more suppliers follow suit."
"Suppliers pulling their products is a stepping stone to administration, but the problem for RBS pulling the plug is that it will be an expensive and complex administration because GAME has 1274 stores across Europe and Australia," another source added
"Lending banks will only want to consider a pre-pack administration, where there is a pre-arranged buyer, but who would want to buy GAME?"
Last week, The GAME Group played down the severity of the situation to its shareholders, releasing a statement that called the absence of key products "temporary" and confirming that discussions are taking place to secure future launches.
"As part of the strategic plan development process which it announced on February 3, the Group has been working closely with its suppliers, as well as other stakeholders," the statement read.
"In particular, the Group has been discussing with its suppliers the level of support and engagement it needs from them over the coming months. There have, during that process, been isolated instances where it has not been possible to agree launch plans for individual game titles,"
The Royal Bank of Scotland has declined to comment on the investigation.