GAME could lose £2.5m profit over Mass Effect dispute
International and some UK stores may be sold, says analyst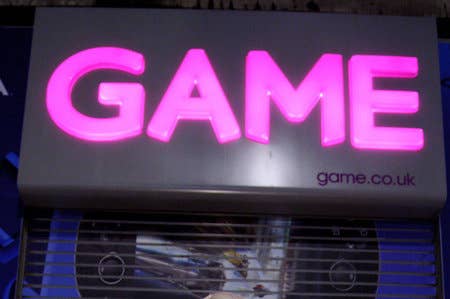 Troubled retailer GAME could lose up to £2.5 million in profits by not selling EA's forthcoming sci-fi RPG Mass Effect 3.
That's according to one analyst, who said that lost sales and compensation to those that pre-ordered the game will add to the retailer's woes in a year of struggle on the High Street.
"Working on the assumption that a decent triple A title sells 0.8m-1m titles in the first few weeks of release in the UK and assuming Game has around 20% share, we calculate that by not stocking Mass Effect 3, Game is potentially missing out on around £6m-£7m of revenues in the UK given the title will retail for £39.99," said Mark Photiades of Singer Capital Markets, reports The Guardian.
"With new software margins of around 24 per cent this could result in £1.5m-£2m of lost gross profit in the current year. It is also worth noting that margins will suffer as a result of the reward card points being offered in compensation. We estimate this could amount to another £0.3m of forgone gross profit as typically pre-orders account for around 30% of initial sales. So in total there could be £2m-£2.5m of lost UK profit in a year where we are already forecasting losses of £8m."
It emerged this week that GAME would not be stocking any of Electronic Arts' games in March following a dispute over credit. GAME is offering those that pre-ordered the highly anticipated title refunds and £5 worth of reward card points to spend in store.
John Stevenson of Peel Hunt was more positive about the retailer, believing that the disposal of International and some UK stores will help the retailer in the longer term.
"Given recent events, further speculation and the loss of key titles will clearly not help customer confidence, future pre-order levels or Game's overall negotiations with banks, suppliers and wider stakeholders," stated Stevenson.
"That aside, the group is continuing to develop a strategic plan, which we believe will likely result in the disposal of international operations and some UK store closures. The potential for new major console releases will be a significant source of future revenue and cash generation for the group, which will be critical to underpinning any recovery plan."