GAME loses Capcom and Tecmo Koei titles
Update: TIGA's Dr Richard Wilson's comments on retailer in crisis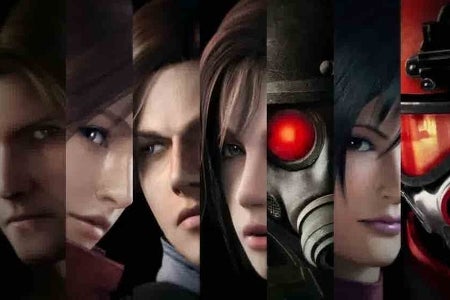 Troubled retailer GAME will not stock Capcom's Resident Evil: Operation Raccoon City or Tecmo Koei's Ninja Gaiden 3 and Warriors Orochi 3.
GAME confirmed the Capcom news to Eurogamer, while Tecmo Koei Europe made an official statement explaining the titles "will not be available through GAME and Gamestation retail outlets or online in the UK and Ireland."
"Customers who have already pre-ordered Ninja Gaiden 3 and Warriors Orochi 3 are kindly asked to re-order their copies from another retailer."
It also said customers should contact GAME or Gamestation for pre-order refunds.
Capcom has been contacted for comment.
Yesterday The Game Group share price fluctuated as investors dumped stock, while the company issued a statement in response to a Times story that it was for sale.
Staff have reportedly ready been warned to prepare for administration, and GAME and Gamestation stores across the country are cutting prices across all current stock.
UPDATE
Dr Richard Wilson of UK trade body TIGA has wished the company's 6000 employees luck, and shared his thoughts on the current situation.
"GAME's difficulties are due to a combination of factors: the economic downturn which has hit the high street generally; intense competition from other physical and online retailers; the decision by big global publishers not to stock GAME with new releases; and the shift by consumers from purchasing boxed products to digital games."
"Retail sales of video games have declined for four consecutive years, as consumers change their spending habits."
He also stated that TIGA research showed 80 per cent of new developers have some level of digital gaming on their books, and suggested the retailer's plight will only strengthen that trend.
"The UK has an increasing number of exciting new small to medium sized digital publishers who are growing stronger all the time," added TIGA board member Patrick O'Luanaigh.
"TIGA are working hard to support this growth in a variety of ways, as well as talking to the Government about policies that can help these companies expand and become the large publishers of the future."