GAME price bounces as investors dump stock
UPDATE: "We fight on," says CEO; Shares see a 'dead cat bounce' as trading volumes pass 337 million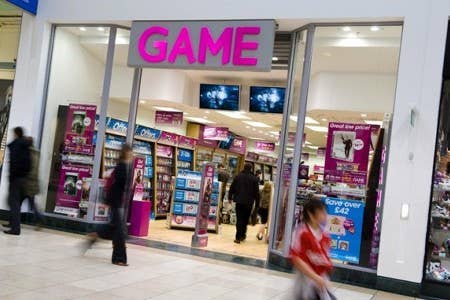 Shares in The Game Group have crashed and bounced back up as investors dump stock at a rapid rate today.
At the time of writing, more than 244 million shares have been traded today - that's compared to an average of 10.8 million over the previous three month period - indicating panic amongst investors.
While some investors are dumping stock in the doomed retail business, other have picked up shares at a 0.5p low, causing a 'dead cat bounce' - a brief recovery following a fall from a great height.
The company issued a statement today saying that it would be "reviewing the position of all of its assets in the UK and international territories," with expectations that some or all of the company is up for sale.
Last week directors in the company tried to show confidence in the falling stock, with seven members of the executive team buying 174,995 shares at 5.35p. That original spend of £936,223 is currently worth £272,992.
UPDATE 1:
According to Mark Photiades of Singer Capital Markets, no potential buyer is likely to come forward before the company goes into administration, suggesting a pre-pack deal would be preferable for anyone looking to buy The Game Group.
We suspect that any potential suitor would prefer to wait for a formal administration process," he told the BBC.
"Through a pre-pack, the suitor would have much greater flexibility around store liabilities."
UPDATE 2: Ian Shepherd, CEO of GAME, has noted the continuing struggle of the group and said he's "humbled" by the support of customers.
"Very tough time for all our teams around the world," he said on Twitter. "We fight on, though. Plenty still to do, customer support humbling as ever."
The Game Group (GME) shares have closed today at 1.19p, down from an opening of 1.75p. Over 337 million shares have been traded with low of 0.50p and a high of 2p.