Game Digital CFO steps down after a flat six-months
Benedict Smith will leave in July, six-month revenue and profits slightly down versus last year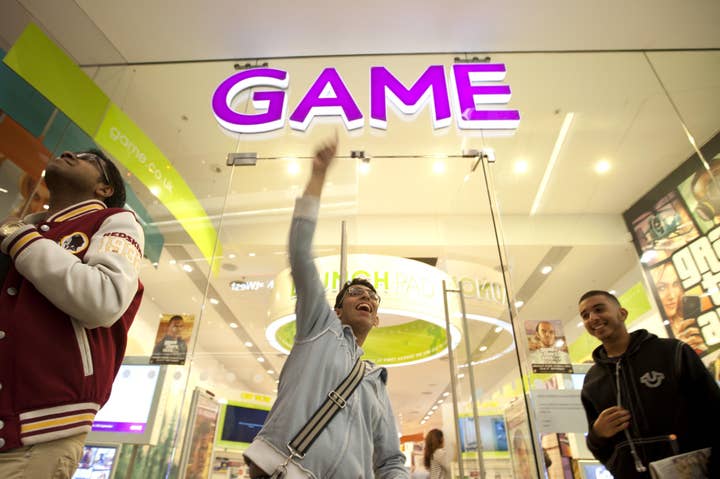 Game Digital's CFO will step down later this year to pursue a new opportunity. According to the resurgent retailer, the search for a replacement is already underway.
Benedict Smith joined the company back in January 2013, and was a key part of the team that helped turn the business around, resulting in its IPO last year. Smith will stay with the company until July to ensure a smooth transition for his eventual successor.
"Benedict has been a key member our management team, which has transformed GAME, achieved a successful IPO and driven forward our strategy of being at the heart of the gaming community," said CEO Martyn Gibbs in a statement.
"Benedict leaves the business in a strong financial position and though he will be with us for a few more months, I and all the team would like to take this opportunity to wish him well in his future role."
Smith's departure was announced along with the company's six-month fiscal results, during which revenue slipped by 0.7 per cent to £582 million, and pre-tax profits fell by 1.8 per cent to £33.2 million. Granted, these are hardly precipitous drops, but given that Game Digital is just a year after its IPO and very much focused on growth these figures will likely be disappointing to investors.
Indeed, the company hinted at this in its earnings release, stating that, "the video games market in the UK has started 2015 more slowly than we anticipated," and, "we experienced some challenging conditions over the Christmas trading period."
CEO Martyn Gibbs said: "Our focus for the second half is to deliver on our trading targets and to continue to push forward our strategic initiatives, including further developing our digital strategy and broadening our engagement with gaming communities through technology, events and eSports following our acquisition of Multiplay."
The Multiplay deal went through at the start of the month. It was framed as part of a strategy to build links between Game Digital's business and the gaming community.