Game Changers 2021: Part Six
Today's celebrants include a person building bridges for the African dev scene, a Slovakian game jam organizer, a Latinx in Gaming co-founder, and a gaming lawyer/scholar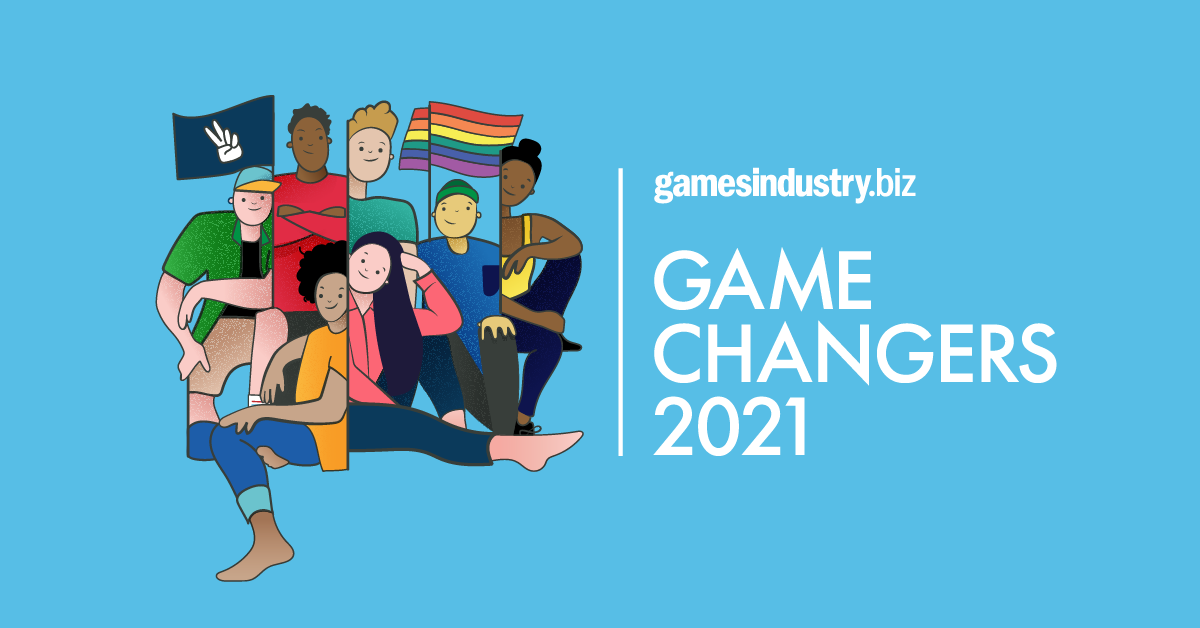 The GamesIndustry.biz Game Changers is an initiative that profiles individuals and organisations making progress in vital areas like diversity, accessibility, charity, mental health, progressive politics, lifting emerging markets, uniting communities, and more -- people whose stories can show us how this industry can be that better and more inclusive place.
Below is the latest wave of 2021's Game Changers, with more to follow every working day, with a full wrap-up coming later this month. Find previous articles and more about this project here.
Cristina Amaya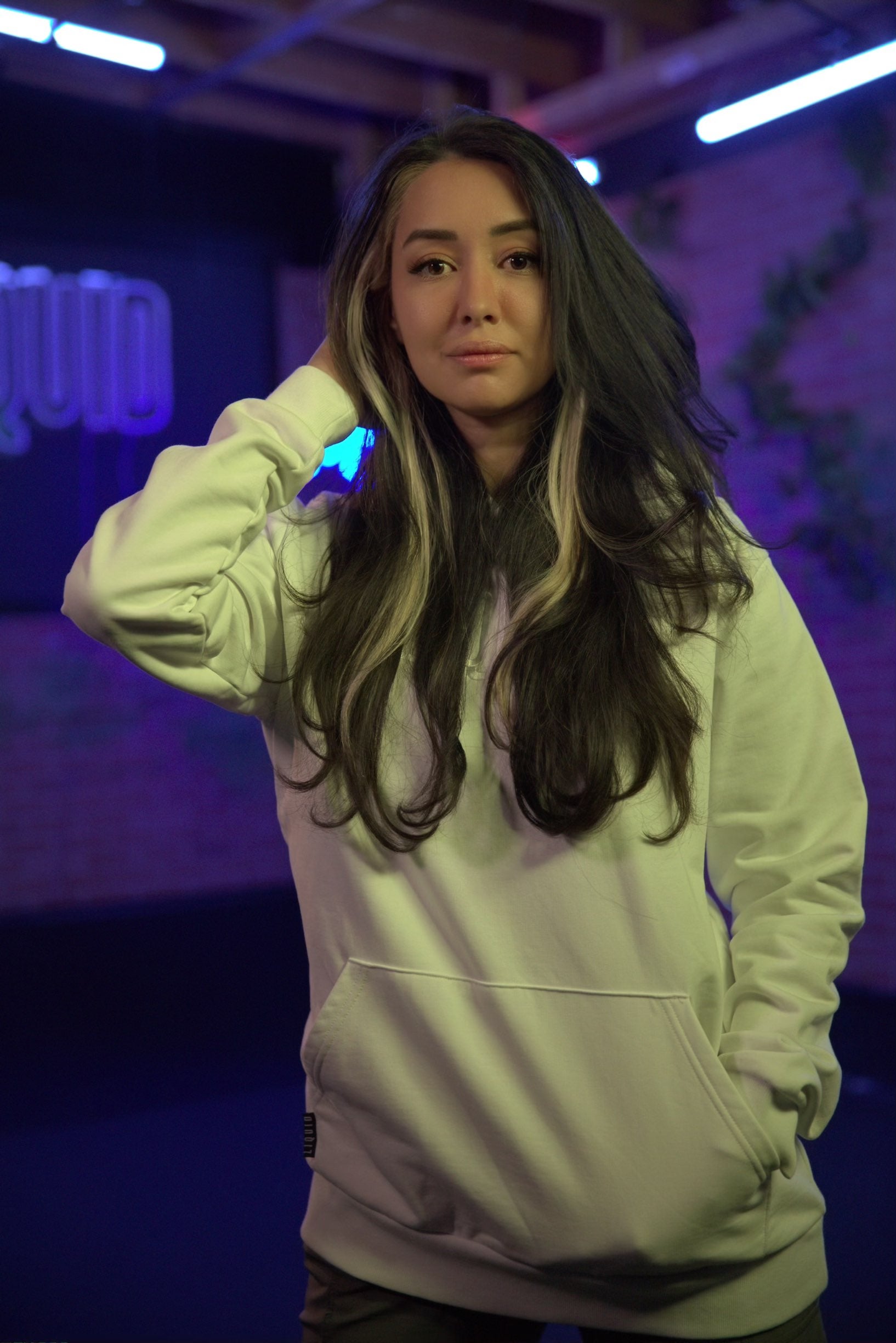 Cristina Amaya has seven years of experience in the video games industry with a particular focus on the social side of gaming, from community management to marketing to events, the latter of which she currently heads up at esports organisation Team Liquid.
Organising and building online communities aren't her only strong points; she fights to make these spaces more inclusive, from her past contracting work with many organisations focused on diversity and inclusion to her current role on the IGDA board of directors as vice chair, to mentoring young hopeful hires and her work increasing Latinx representation across the industry.
That work is what led to the founding of Latinx in Gaming, a non-profit organisation for elevating and empowering the Latinx community in the video games industry, for which Amaya is also serving as president.
"I started the organization alongside a co-founding team in 2018 after a GDC panel where it became evident that there were a lot of Latines/Latinx but not a central place for us to gather and really talk about issues," she says.
Starting as a Facebook group, Latinx in Gaming officially became a 501(c)(3) non-profit organisation last year and has continued to grow, having also been recognised in 2020 by The Game Awards as a recipient of the Global Gaming Citizens award.
"It became evident that there were a lot of Latines/Latinx but not a central place for us to gather and really talk about issues"

Cristina Amaya
The organisation serves as a platform to connect with Latinos across the gaming industry and promote cultural appreciation, representation in games and games spaces, and where the Latinx community can elevate each other and themselves.
While Amaya has worked tirelessly as Latinx in Gaming's president, not only inspiring others for her leadership but also raising necessary funds for the organisation to do important work such as Conexion, a digital career fair with information panels, resume reviews, and meeting with game companies, she attributes her successes to the support the organisation has received from all over.
"We are lucky for sponsors and friends at companies such as Xbox Latinx, Unity, Nianticos, Roger Quiles, Galen Herbst de Cortina, and of course so many incredible volunteers who helped us grow the organization like Zoram Mercado, Joseph Magallenes, and the incredible staff of Juan Vaca, Joe Tirado, Fernando Reyes Medina, Elaine Gomez, and Judith Barbosa," she says. "Without them we wouldn't be here today."
Emmanuel Yao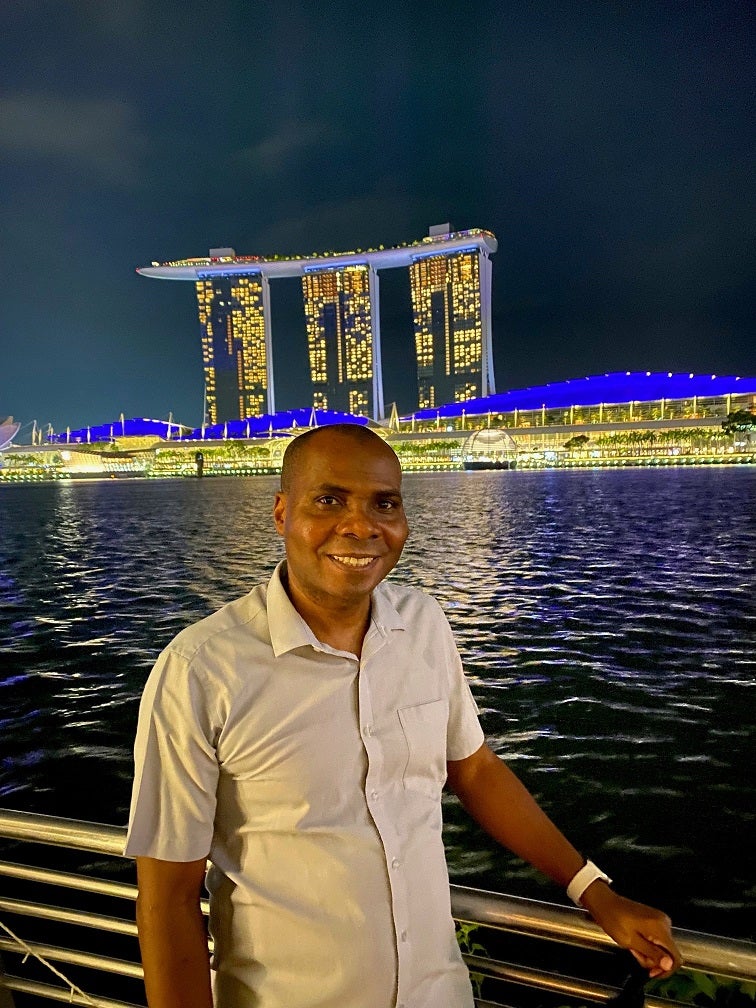 Originally from Cote d'Ivoire, Emmanuel Yao's career has taken him to Paris, Shanghai, and Singapore, but it's his work for the African gaming scene that caught our eye in his nomination for Game Changers.
Yao is a gaming advisor with the Silicon Valley - Nigeria Economic Development (SV-NED), which looks to create business relationships between Nigerian businesses and Silicon Valley investors and reduce the country's dependence on oil and gas. Such bridge-building is also one of the goals of African Games Coproduction Market (for which Yao has served as a jury member), and Yao has also also worked with Africa Games Week and FEJA: Festival of Electronics and Video Games of Abidjan to promote the games industry in the continent.
Yao has also brought that focus to his day job as associate director of production services at Ubisoft Singapore, where he oversees a team of 70 people and maintains an intranet where employees share information about the African development scene and connects teams to African gaming professionals when collaborations are called for.
Yao says he's made boosting the African dev scene a goal since 2017, when news network France 24 visited the Singapore studio as part of a report.
"If we want the video game industry to grow in Africa, everything starts with education"

Emmanuel Yao
"They wanted to focus on an African who succeeded in video games industry for their viewers in Africa and to inspire young people from the continent," Yao says. "I shared my desire to bring back to Africa my 16 years' experience in gaming through initiatives in education, coaching and mentoring, and inspiring local talents. After that interview, I got a lot of exposure in Africa and people started reaching out to discuss what they saw as my inspiring journey in videos games at Ubisoft."
Yao emphasizes he's received a lot of support in his efforts, both from Ubisoft itself and from others throughout the industry, like African Games Coproduction Market organizer SpielFabrique and his own network of African gaming professionals.
As for how else the industry can support his efforts, Yao says financial support to help African game developers grow their business would be welcome, but there are other ways as well.
"Video games have huge potential in Africa, but right now, gaming initiatives are isolated and lack organization, so co-production between African organizations and external organizations would help a lot," Yao says.
"If we want the video game industry to grow in Africa, everything starts with education. University courses in game development in key African schools or universities would be great: training, mentorship, and coaching will be key to success."
Lubica Fandl Drangová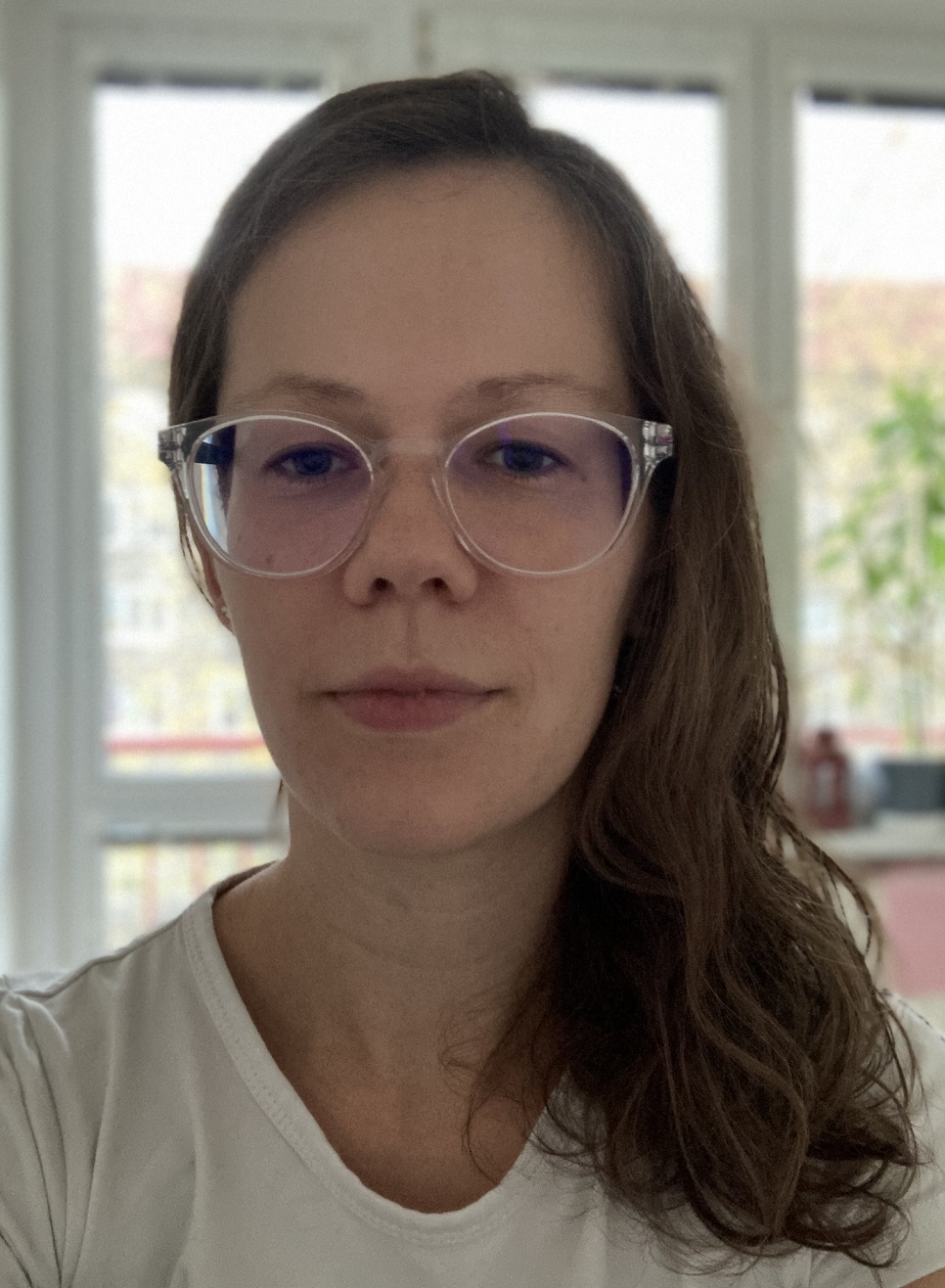 2021 marks the seventh year that Lubica Fandl Drangová has been organizing the Bratislava Game Jam. The Slovakian game jam is a contest of coders, screenwriters, graphic designers, philosophers and illustrators to try to develop a video game prototype in one weekend.
"We started as a small game jam at Goethe-Institut Bratislava with only 20 attendees. Bratislava Game Jam grew, and now we usually have 70 attendees," she says.
Aside from her duties as an organizer Drangová co-founded Mladý Pes in 2015, with the studio creating interactive graphics to "inform, delight, and explain complicated topics."
She credits Goethe-Institut, an organization that promotes cultivating international cultural cooperation, as the biggest supporter of her work.
Drangová explains that the institute inspired her to establish the Bratislava Game Jam, along with an assist from Gentlymad Studios co-founder Matthias Guntrum (who has also served on the jury for the jam).
However, she handles the organization of the jam itself along with her husband Mtej Fandl and "our super cool friend and movie director, Števka Lovasova."
"Let's not forget values like inclusivity and let's not forget to [provoke] with this beautiful medium our thoughts"

Lubica Fandl Drangová
When asked how the industry can best support her work, Drangová explains it can do so by embracing values she believes are key to success.
"I see three very important pillars which support industry: the education system and its contribution to videogames, independent money resources, and a vivid support of the game developer community. I see that this industry is quite young and full of energy, but still with so many questions and struggles," she says.
"So education helps to give skills and dedicated people, and also should provide space for critical thinking. Independent resources help to experiment with edgy design or topics."
She goes on to say that community and support to allow for the creation of new ideas is also key.
"I hope I don't have to explain much why it is important to have organisations like, for example, Slovak Arts Council which gives grants to support digital games creation," she says. "Community is really crucial; we are helping each other and just making it better for everyone."
Drangová concludes, "Let's not forget values like inclusivity and let's not forget to [provoke] with this beautiful medium our thoughts."
Micaela Mantegna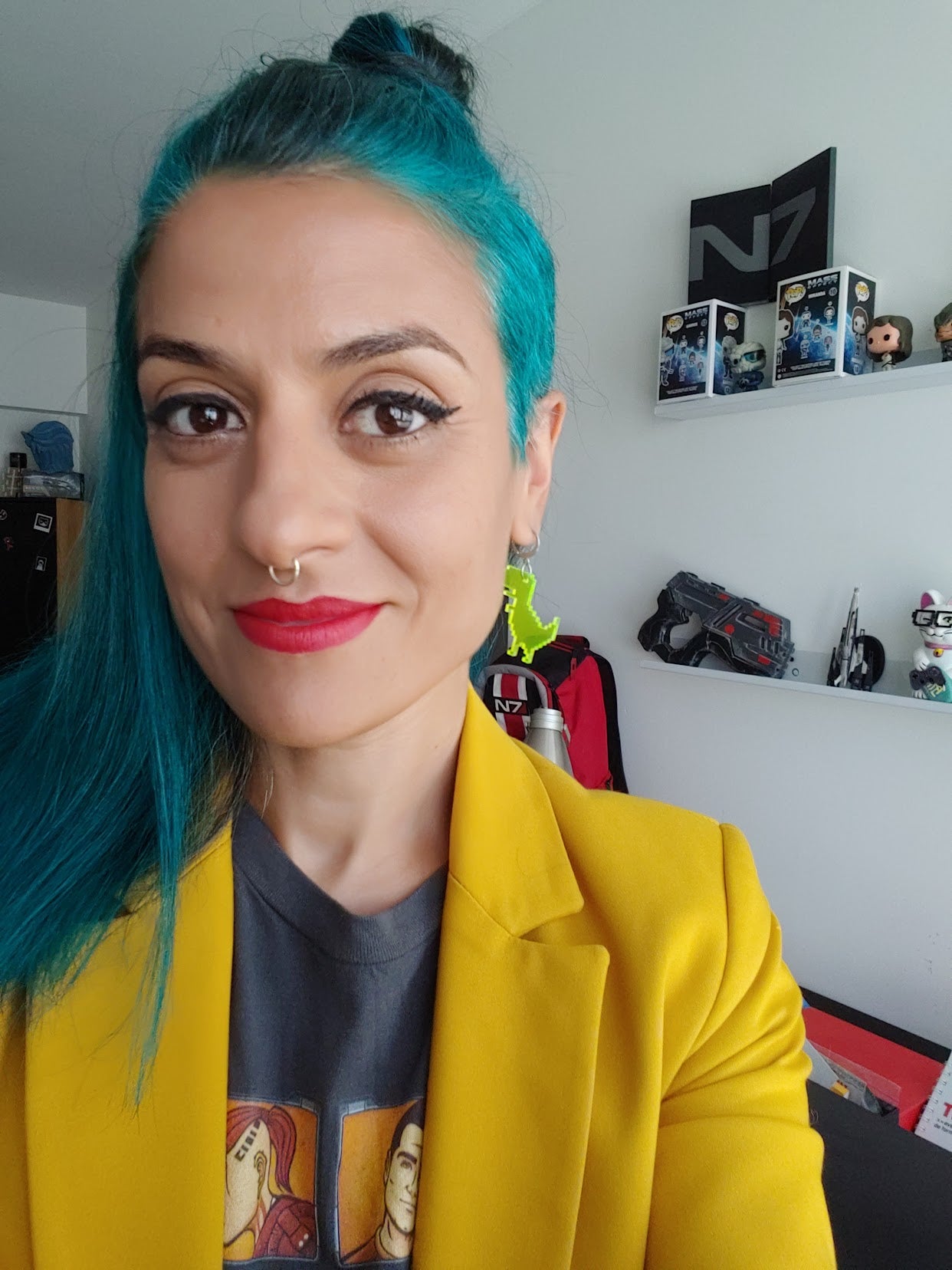 "My first victory as a lawyer was to convince my parents that the daily time they allowed us to play 'didn't include the time I was watching my brother do it' and vice versa, doubling up our screen time together."
A passion for games led Micaela Mantegna to a career as a video games attorney, scholar and activist. Mantegna is known in Argentina under the name Abogamer, a portmanteau of 'abogada' (the Spanish word for lawyer) and gamer.
"Mass Effect sparked my interest to start researching artificial intelligence philosophy and ethics, by questioning if units have souls," she says. "Even [though] I loved them so much, video games as a career was something I thought was beyond my possibilities, particularly being a legal professional living in a small town in Patagonia, Argentina. After going through a personal crisis, a cosplaying experience at Dragon Con and moving to Buenos Aires, I decided to shift gears mixing my passion, my research and what I did for a living, and the Abogamer was born."
Mantegna has put her expertise as a lawyer to good use through advocacy work aimed at showing games as an instrument for social change and grassroots activism.
She engages with media and policymakers to promote the positive aspects of video games. For instance, she did a TEDxTalk about game misconceptions and hosted the first panels on video games and human rights at conferences such as RightsCon and MozFest.
"Video games as a career was something I thought was beyond my possibilities, particularly being a legal professional living in a small town in Argentina"

Micaela Mantegna
"My TEDx talk was focused on disarming misconceptions about gaming culture, topics and gender, and showcasing video games as a legitimate career path," Mantegna says. "This was intended to incentivise parents to support teens wanting to work in games, particularly girls."
She is also the co-founder of Women in Games Argentina, a non-profit organisation specifically dedicated to promoting diversity and healthy work environments for people of marginalised genders in the Argentinean games industry. This year, the group organised its first Festival Power Play, a conference led by marginalised voices.
"My advocacy work has a double focus: championing diversity in the gaming industry by raising awareness about the challenges, bias and inequalities that are proving to be endemic, and also promoting into the non-gaming public a more positive understanding of games, by showcasing their potential for social impact, human rights and education."
Mantegna is also an affiliate at the Berkman Klein Center for Internet & Society at Harvard University, where she leads the video game policy working group.
"My research is focused on the intersections of video games, law and digital rights, particularly game ethics, streaming as a negative space of intellectual property, artificial intelligence and the governance of the Metaverse," she explains. "Teaching is one of my passions. This year I collaborated with the World Intellectual Property Organization Academy, in a course for Copyright Offices in Latin America, and in 2022 I will be the lead professor of a premier course on Video Game Policy and Industry at San Andres University, Argentina."
That's only a fraction of the work done by Mantegna, who also just finished writing her first book, "ARTificial: creativity, artificial intelligence and copyright", and co-hosted three seasons of the Geekylegal podcast, on the intersection of pop culture and tech policy.
"It has been, and still is, a challenge to balance pouring your heart and a great deal of your energy on an organisation, while working, doing public speaking and academic research at such a prestigious center as Berkman Klein. Days are long, but this is a balancing act that fills me with purpose," she says.
Mantegna wanted to thank the following people for "always being there to pick you up and inspire you when burnout kicks": Valeria Colombo (head of engineering at Etermax, WIGAr board member), María Clara Cattaneo Esnaola (WIGAr board member), Jazmín Giolito (international producer of the Women Game Jam), Florencia Fole (ADVA, the video game developers association of Argentina), Carolina Panero, María Luján Oulton, Laura Palavecino, Paula Sifredi, Alejandra Bruno, Vito Rodriguez, Mariana Carril, Martina Santoro, Rebekah Valentine, Aubrey Jane Scott, Sandra Castro Pinzón, Vania Catorceno, Margarita Pino, Romy Valenta, Diana Rodríguez Aparicio, Sol Sánchez, Laura Romero, and Shirley McPhaul.
Check back tomorrow for more profiles of our 2021 Game Changers. The profiles will all be compiled on this page until our wrap up article later this month
Freelancer Alan Wen also contributed to this article.