GAME CEO: "As an industry we will pull through"
Shepherd admits stock issues generating "both anger and support"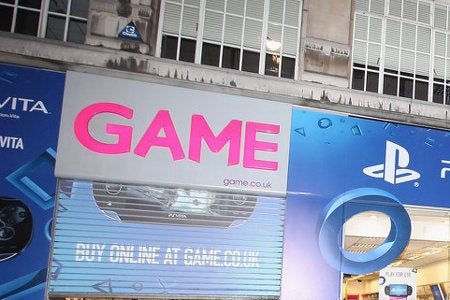 Ian Shepherd, CEO of retailer The Game Group, has said that he expects the games business to "pull through" its tough times on the High Street.
Yesterday GAME announced that it would not be able to stock forthcoming titles from Electronic Arts, including the first blockbuster of the year, Mass Effect 3.
It also became apparent that Mario Party 9 from Nintendo would also be absent from store shelves, following troubles with Ubisoft's PS Vita launch titles and Namco's latest Tekken title.
"Well, a tough day for colleagues and customers, after an excellent Vita launch performance last week - certainly ups and downs at the moment," wrote Shepherd on Twitter.
"A lot of feedback, both anger and support - understandable. No-one wins from this, but I'm sure that as an industry we will pull through."
The Game Group told investors yesterday that issues with Electronic Arts were a "temporary" problem, but in a note to staff admitted that there are issues with credit from suppliers.
"We gave the industry commitments - we committed to integrity and openness in our dealings, and working with everyone equally. We committed to only stocking products on which we could get the right credit terms, regardless of the title or supplier," it said.
"We will not stock products if the terms are not right for our business - we will not sacrifice long-term credit requirements for short-term sales opportunities."