G2A: "It's a good thing that people can re-sell keys"
Marketplace says it aims to present a solution to current controversy later this week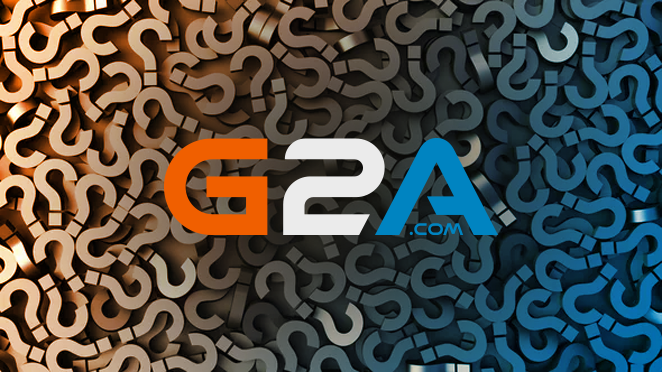 G2A continues to defend itself against a backlash from the indie developer community, which has seen a petition launched demanding the company stop selling all indie games.
The incident began when No More Robots' Mike Rose criticised G2A for advertising a game he publishers -- Rage Squid's Descenders -- encouraging players to pirate the game rather than buy from G2A since "devs don't see a penny either way."
G2A responded to this detailing how little impact the marketplace has had on indie games, Descenders in particular, but Rose and his fellow indies have been dissatisfied with this response, ramping up criticism of the company.
In an update to its original statement, G2A acknowledged the amount of feedback it has received, adding: "We need some time to put it all together, we'll get back to you in the next couple of days with a solution."
It noted that one of the most common criticisms it has received has been along the lines that G2A has essentially admitted it was part of the problem, derived from its claim that if the marketplace shut down "selling keys wouldn't disappear."
"Some developers cannot accept the fact that people have full rights to re-sell the things they own," the company wrote. "It's a problem for those developers, but not for us or anyone else. And certainly not for gamers who have access to cheaper products, games included, thanks to marketplaces such as G2A.
"What we are saying is: It's a good thing that people can re-sell keys and, with or without G2A, they will continue to do so."
In Rose's counter-argument to G2A's statement, the indie publisher said the core issue to the marketplace is that its damages the value of the games it sells. Descenders, for example, has never been officially sold for $22.49, but Rose claims it has been seen on G2A for as little as $13.
Another common criticism against G2A is that it's operating a grey marketplace where keys sold have been obtained illegally. Despite G2A's lengthy attempt to explain how unlikely this is, Rose notes that the company's own sales records for Descenders shows 85% of copies sold via G2A were by just three people. One person sold 45%, over 100 keys, alone.
G2A claims that only 8% of the games sold through its marketplace every month are indie titles, but Rose argues that these are the studios who most need to maintain the value of their titles.
His petition, demanding that G2A drop all indie game sales, proposes that G2A can survive an 8% hit to its monthly earnings if it means indie developers, which far outnumber the larger studios, are protected from the devaluation of their games.
At the time of writing, the petition has 3,352 signatures.