Future Publishing cuts US staff by a third
Redundancies will "fast-track" move from print to digital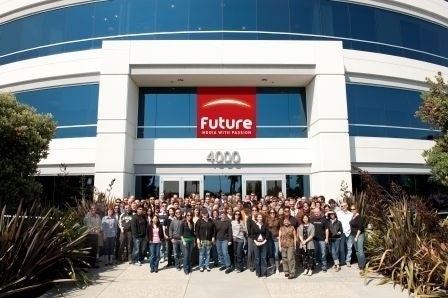 Future Publishing will reduce its US headcount by approximately one-third in an attempt to "fast-track" its transition from print to digital.
The prominent UK-based publisher has ruled out the closure of any of its US brands, though key responsibilities will now be carried out by UK teams, including editorial leadership and all print support duties - like consumer marketing and production.
Yesterday, Mark Wood announced his decision to step down as Future's CEO on April 1, with current CFO Zillah Byng-Maddick lined up as his replacement.
"We are absolutely focused on driving a significant reduction in the cost base of the business to deliver sustained margin improvement," Byng-Maddick said in a statement. "With this activity we have moved decisively to realign resources and build efficiencies while taking a major step towards being a 100 per cent digital business in the US.
"This is just one example of our determination to right-size Future for long-term success."
Future's push towards digital supported by sustained profit growth in the market in the last two years. However, that period has also been marred by the decline of print and around 300 redundancies. Earlier this month, the company warned shareholders that it will report profits "significantly below" expectations for the quarter ending March 31, 2013.