Frostpunk board game raises over €2m on Kickstarter
Shipping for the 11 Bit Studios and Glass Cannon Unplugged project is due to start in September 2021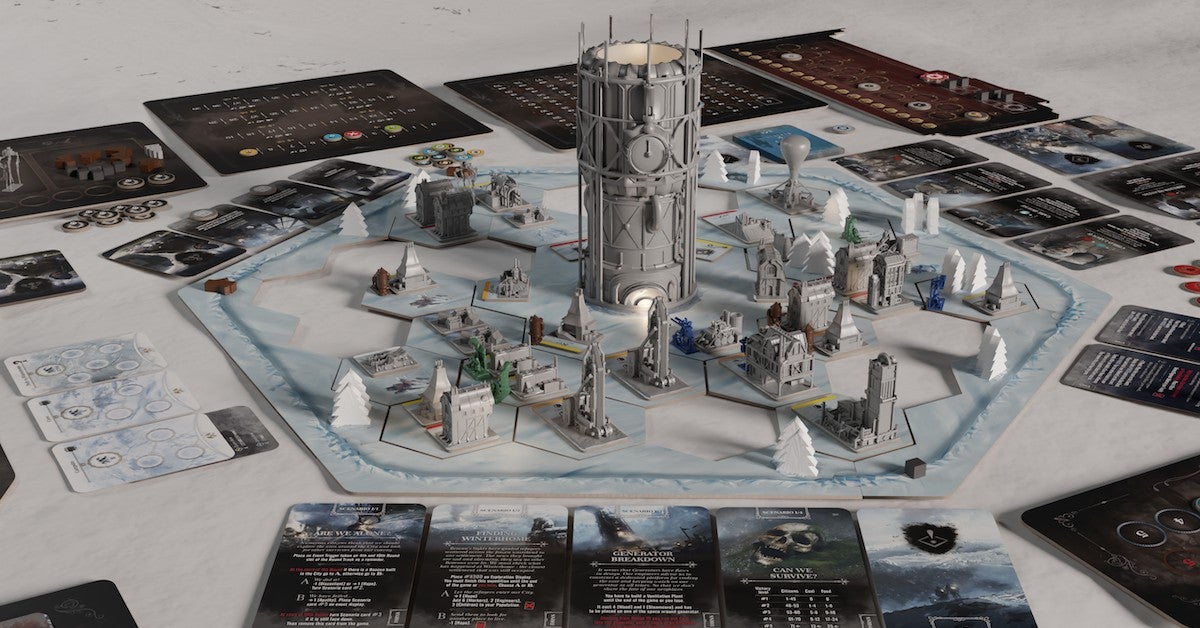 The board game adaptation of 11 Bit Studios' Frostpunk raised over €2 million on Kickstarter.
The crowdfunding campaign started with a goal of €200,000, which was reached in under an hour, and ended up with €2,496,308 after three weeks. 18,976 people backed the game.
Production is set to take about nine to ten months, with shipping due to start in September 2021.
The project was led by developer 11 Bit Studios and board game publisher Glass Cannon Unplugged. The board game itself was designed by Adam Kwapiński, known for horror game Nemesis, and the story written by Jakub Wiśniewski, creator of This War of Mine: The Board Game, another 11 Bit Studios title.
Frostpunk: The Board Game will rely on the same mechanics as its video game counterpart, a combination of city-building and survival. It will allow for solo or coop play with up to four players, with the ability to connect with other groups via an app.
Last year, marketing director Patryk Grzeszczuk was telling GamesIndustry.biz about its ambitions to expand the horizons of Frostpunk. The title sold 1.4 million units in its first year, having released in April 2018. Earlier this year, 11 Bit Studios committed $21 million to the production of seven games.
Board game adaptations continue to prove extremely popular, with recent projects including Wolfenstein: The Board Game, which raised $480,000 on Kickstarter in April. British developer and publisher Rebellion also launched its board games division last year.