Frostpunk sells 1.4m units in first year
Publishing director Paweł Feldman unpacks some of the lessons learned in building 11 Bit Studios' latest hit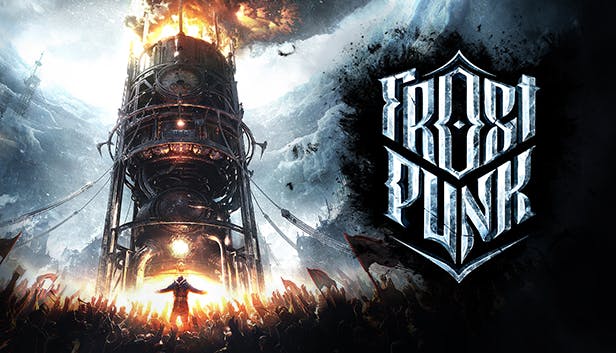 Since launching exactly a year ago, survival city-building sim Frostpunk has sold 1.4 million units.
Developer 11 Bit Studios made the announcement today, on the first anniversary of the game's launch.
Celebrating the game's success, publishing director Paweł Feldman unpacked some of the key lessons.
This War of Mine helped establish the Warsaw-based developer as studio of renown. but it also created wider community on which 11 Bit could build future success.
"Thanks to it, we have a huge base of over 4.5 million players," Feldman told GamesIndustry.biz. "They bought the game and they almost instantly were willing to try 11 Bit Studios' next product... Now we can reach them directly with all our new products and it really gave Frostpunk something of a head start. This passionate community is very precious for us."
Set in a fictional Eastern European city during an armed conflict, This War of Mine explored the lives of ordinary civilians in extraordinary circumstances.
11 Bit Studios' previous games didn't venture into the realms of exploring difficult human themes, but according to Feldman, This War of Mine helped show that the developer wanted to speak through its games.
Feldman says the game "gave birth to our philosophy of delivering meaningful titles" which it was able to follow-up with Frostpunk.
"Not many know how to do it, and even fewer learn how to carve that kind of game into a commercial success," he added. "Of course, the enormous challenge was not to end our run as one-hit wonder studio.
"If you look closely, you'll see there is a ton of inspiration from This War of Mine in Frostpunk. We didn't want to just feed on our own success and recycle the same ideas, though. We wanted to tell a different story and highlight different kinds of problems, and to that end, I feel we were largely successful."
While the excitement of launch day is now a distant memory, Frostpunk still has a long future ahead of it according to Feldman. Not only is the game set to release on consoles later this year, but 11 Bit has two piece of DLC in the works.
"We aim for a mixed approach to the content we deliver and diversification," Feldman continued. "Free updates don't have to be insignificant, and that's why Frostpunk received Endless Mode and story-driven expansions like The Fall of Winterhome.
"Those are for the people who bought the game already, and we don't want them to pay for everything. Everyone loves free content and this is how we show our appreciation back to our player base.
"In the meantime, if we have something that truly broadens the experience and we feel its scope justifies the need of paying, we put it on the market as paid DLC. But we definitely don't want to be the company that will monetize literally everything."