From prototype to product in less than a year
Indie devs reflect on how their Jamchester projects helped them learn more about routes to market
Game jams have long since been established as an effective way for developers to get their creative juices flowing and create something playable, but rarely do they prepare you for that all-important next step: crafting a saleable game.
The focus for these competitions is almost always on the early build of each project as it stands when the rush is over. Often these projects are released online for free, the shell of a game that could be, but some studios endeavour to finish what they started and transform their game jam idea into a full-blown product. We spoke to former Jamchester contestants who did just that.
Jamchester is an annual competition held in, you guessed it, Manchester. Dubbing itself the UK's "biggest professional game jam", the event kicks off tomorrow and will once again aim to raise money for charity SpecialEffect. Teams of up to four developers will have just one weekend to build a game from scratch, sleeping and (more likely) working overnight to meet the deadline.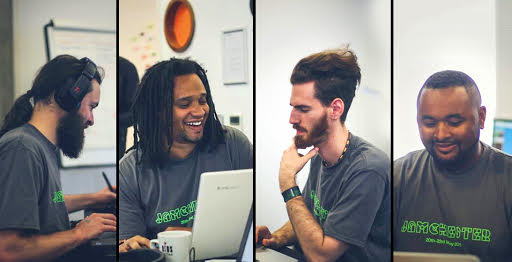 Silo Black Games was one of the studios that took part in last year's inaugural Jamchester, creating satirical mobile game Great Wall of Trump. As you might imagine, this involves building Presdient Trump's oft-promised border wall between the USA and Mexico in order to keep out immigrants. Within less than six months, this hastily-produced prototype was polished and released as a free-to-play mobile title, now named Trump The Brick-Tator.
A six-month turnaround in the mobile space is not unheard of, but given the intense conditions under which the game's first iteration was formed, it's an impressive achievement for Silo Black. The motivation, director Bradley Harris tells us, was the reception his team received at Jamchester.
"We had some fantastic feedback from a range of people during the jam which largely drove our decision to push to a full release"

Bradley Harris, Silo Black Games
"We had some fantastic feedback from a range of people during the jam which largely drove our decision to push to a full release," he tells GamesIndustry.biz, adding that Great Wall of Trump garnered coverage from The Lad Bible and even attracted the attention of Channel 4's All 4 Games publishing label - both of whom were keen to see the game finished.
"We saw that as a very achievable goal and a great opportunity to get first-hand experience in getting a game onto the marketplace. We also knew that the experience of going through a release pipeline would serve us well for our next game, Boom Boom Barbarian."
Meanwhile, Sigtrap Games - best known for sci-fi shooter Sublevel Zero - created a prototype puzzle game called The Crystal Curse, a VR title inspired by classic UK game show The Crystal Maze. Sigtrap already had other games in the works, but the experience shifted the studio's priorities.
"Over the past year, while working on a number of other projects, the prototype kept popping into our thoughts," co-founder Luke Thompson tells us. "We'd keep tinkering with it, and it would always engender some new idea or design that we wanted to play with. It's turned out to be a uniquely fertile concept in terms of the game design possibilities it offers, and we've been increasingly excited by it.
"There were many parts of the jam version, however, that were pretty poorly suited to a consumer-focused product. For instance, it required the maximum room-scale size supported by the Vive, and also that the VR player placed one Vive wand in their belt to track their position accurately. As we tinkered with it more, we found new approaches to the core mechanics which still served the central design goal of this chaotic communication, but in ways that also made the game perfect for VR players using any setup or platform.
"As a result, what we're now pitching to publishers shares the same DNA as the jam game, but in many ways is a markedly different game. We think this kind of social play is going to be a central part of the VR landscape going forward, and it's one of the key ways we see VR expanding beyond the hardcore enthusiasts and early adopters."
Taking a game jam project forward very much depends on what you accomplish during the competition. As Thompson says, Sigtrap's prototype was a little too rough around the edges to serve as the direct foundation for anything that could be commercialised, but this doesn't always have to be the case.
"Since we left Jamchester with a really solid prototype finishing the game was easier than anticipated," says Harris. "Getting to a release standard was largely a case of polishing, refining and rigorous bug testing.
"Marketing was a field that was totally new to us and so was much a case of learning as we went"

Bradley Harris, Silo Black Games
"Marketing and building hype about the game, however - and doing so alongside development - was definitely harder than we imagined. Marketing was a field that was totally new to us and so was much a case of learning as we went. We decided quite early on to target social media as it was by far the most accessible route to consumers and an outlet we were familiar with. The marketing campaign made up a significant part of the pre-launch work, and is definitely something you do not want to underestimate when launching independently."
Herein lies another rarely considered facet of participating in a game jam: tunnel vision. For the 24 or 48 hours that you're working on the game, all efforts are channelled towards meeting that deadline, rather than what happens beyond it. That's not to say contestants should be mentally drawing up PR campaigns as they frantically iterate on their mechanics, but once the competition is over it can be something developers realise they need to be more prepared for.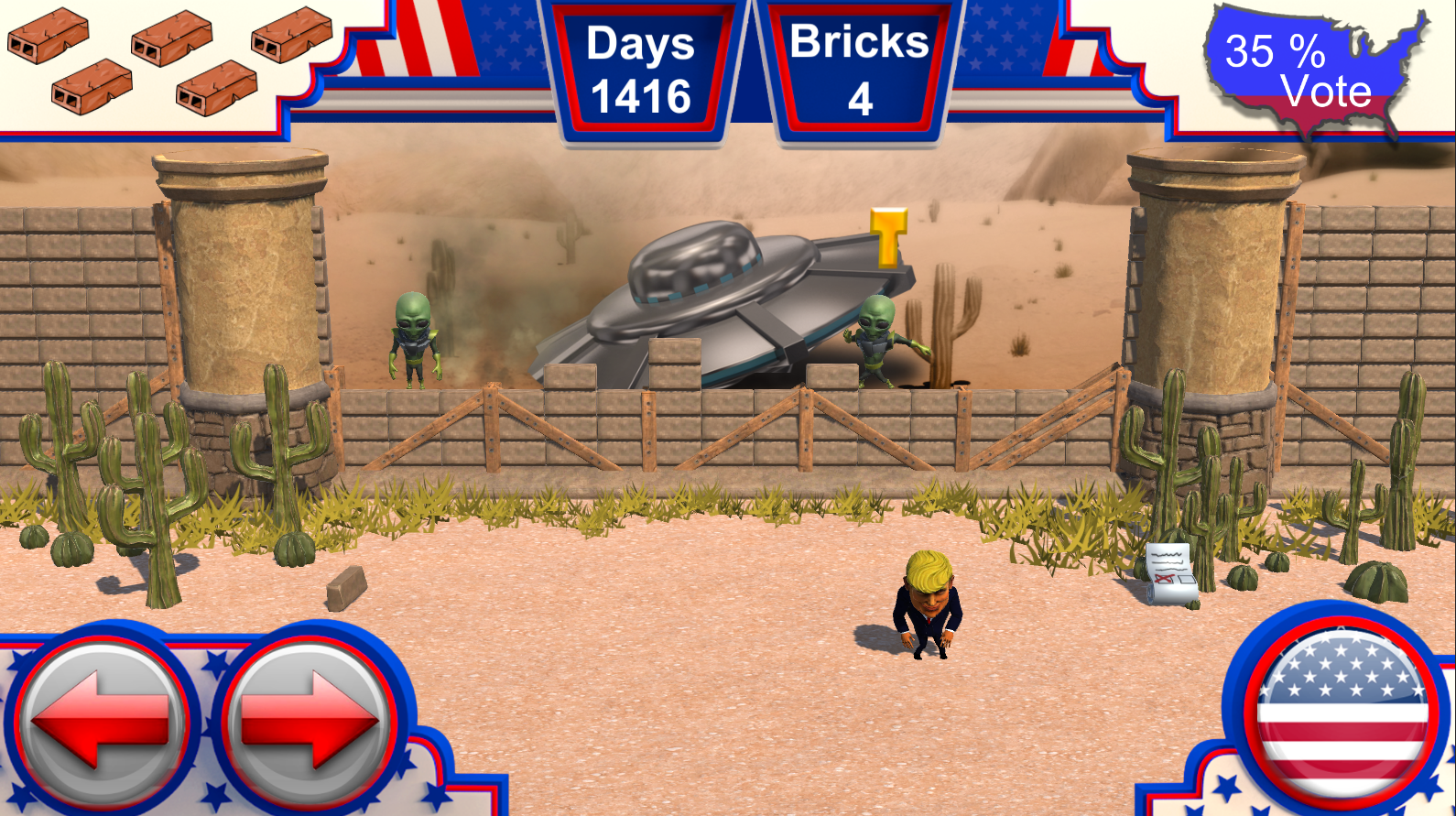 Certainly for Harris and his team, this is the biggest lesson learned from deciding to develop their prototype into something ready for market: how much time and money is needed to promote such a title.
"We underestimated this dramatically and have certainly learnt to allocate far more time to it but also to seriously consider hiring outside help via a publisher or marketing agency," he says. "The workload of marketing whilst developing can be detrimental to the game's development."
Fortunately, the actual process of finishing their game was "faster than expected". When asked if the final game would have been different had the team been given more time on the prototype, Harris remains grateful for the jam's deadline.
"I think it would have been pretty much the same [outside a game jam] but with the bonus of each of us getting more sleep," he says. "In terms of getting the game to release standard and launching it onto the marketplace, I don't think the extra time would have made a difference."
Both Thompson and Harris encourage other developers to not only take part in game jams, but also try to take their projects further after the competition is finished - if they have something with potential, of course.
"Jams are a big part of our creative process, as well as a great way to take a break from existing projects and do something fresh"

Luke Thompson, Sigtrap Games
"Jams are a big part of our creative process, as well as being a great way to take a break from existing projects and do something fresh for a bit," says Thompson. "While we're not able to participate in all the jams we'd like, when something special like Jamchester comes along we make every effort to get involved.
He continues: "The route to success for jams, and probably prototyping in general, is a highly ambitious concept combined with a very tightly controlled scope. You can achieve really innovative, interesting things as long as you're realistic about how much of it you can execute to the desired level of polish. With a very small, focused amount of content, we were able to implement and prove out a really exciting and bold idea.
"We wanted to subvert the inherent isolation of VR, using it to engender communication and chaos between players, and it worked amazingly well. In that sense, we absolutely accomplished our goal. You never get to try out all the ideas you have within that short space of time, but we picked our battles well, so to speak."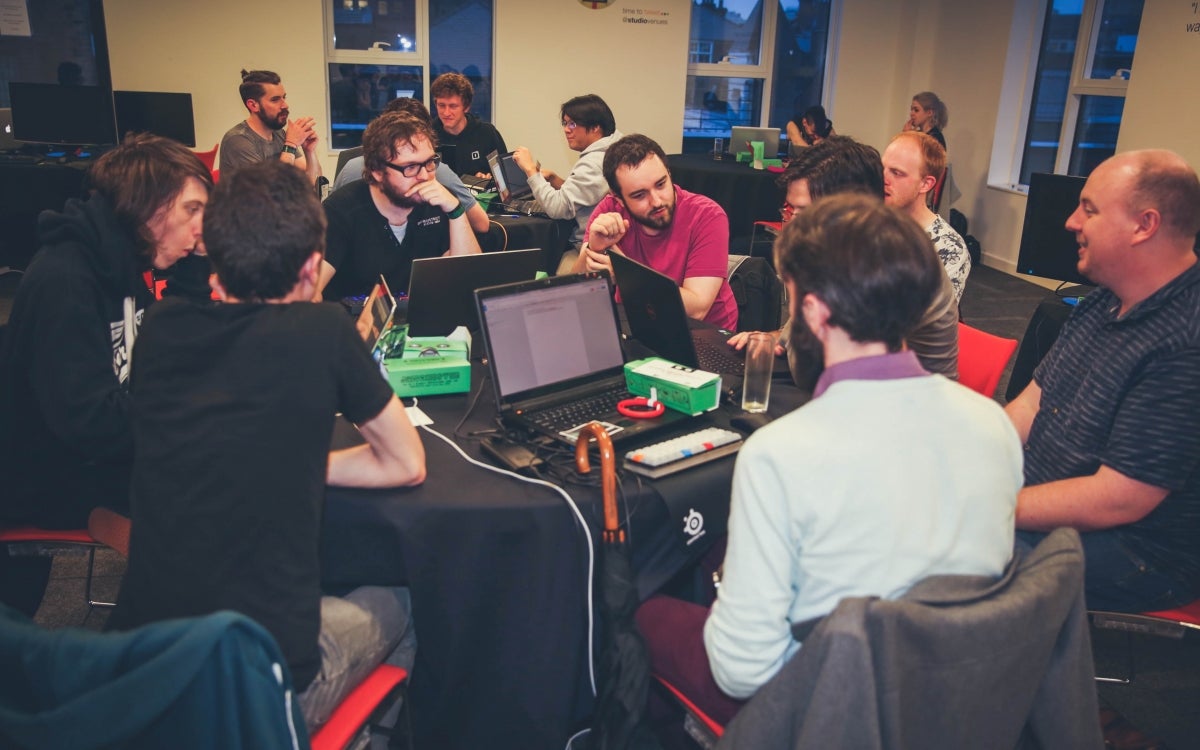 Harris adds: "Since it was our first game jam, we learned a lot over the two days of Jamchester. A few of the best lessons were how to be ruthlessly selective with ideas, the importance of being open and democratic within your team, and how best to balance asset quality, game length and technical showcasing within a very short timeframe."
Such competitions are not to be entered lightly, of course - particularly if they involve overnight work. It can be akin to a weekend of crunch conditions, and between two normal working weeks.
Harris offers the following survival tips: "Firstly, have fun. Things can get a bit stressful but remember to have a laugh. Always be mindful of the timeframe, it is better to complete a vision rather than end up with a half baked one.
"Don't wait till the day of the jam to get started designing, start right away, put together some notes of mechanics you think are fun, interesting and original. But if on the day of the jam they don't fit the brief then remember to be open to changing your angle rather than refusing to deviate. Teamwork thrives on open dialogue and rots with stubbornness."
Thompson concludes: "To get the most out of Jamchester you really, really need to bring it. If you're entering as a team, you need to go in with people you really spark with. If you're entering solo, you've got to come prepared. Jamchester is welcoming, certainly, but it's more about pushing jamming to its limits than about finding your feet. Of course, all the usual advice applies. Be flexible and agile. Have fun. And sleep!"