Frogwares games pulled after split with Focus Home Interactive
Sherlock Holmes studio says publisher has refused to transfer store listings to it, leaving some games permanently unavailable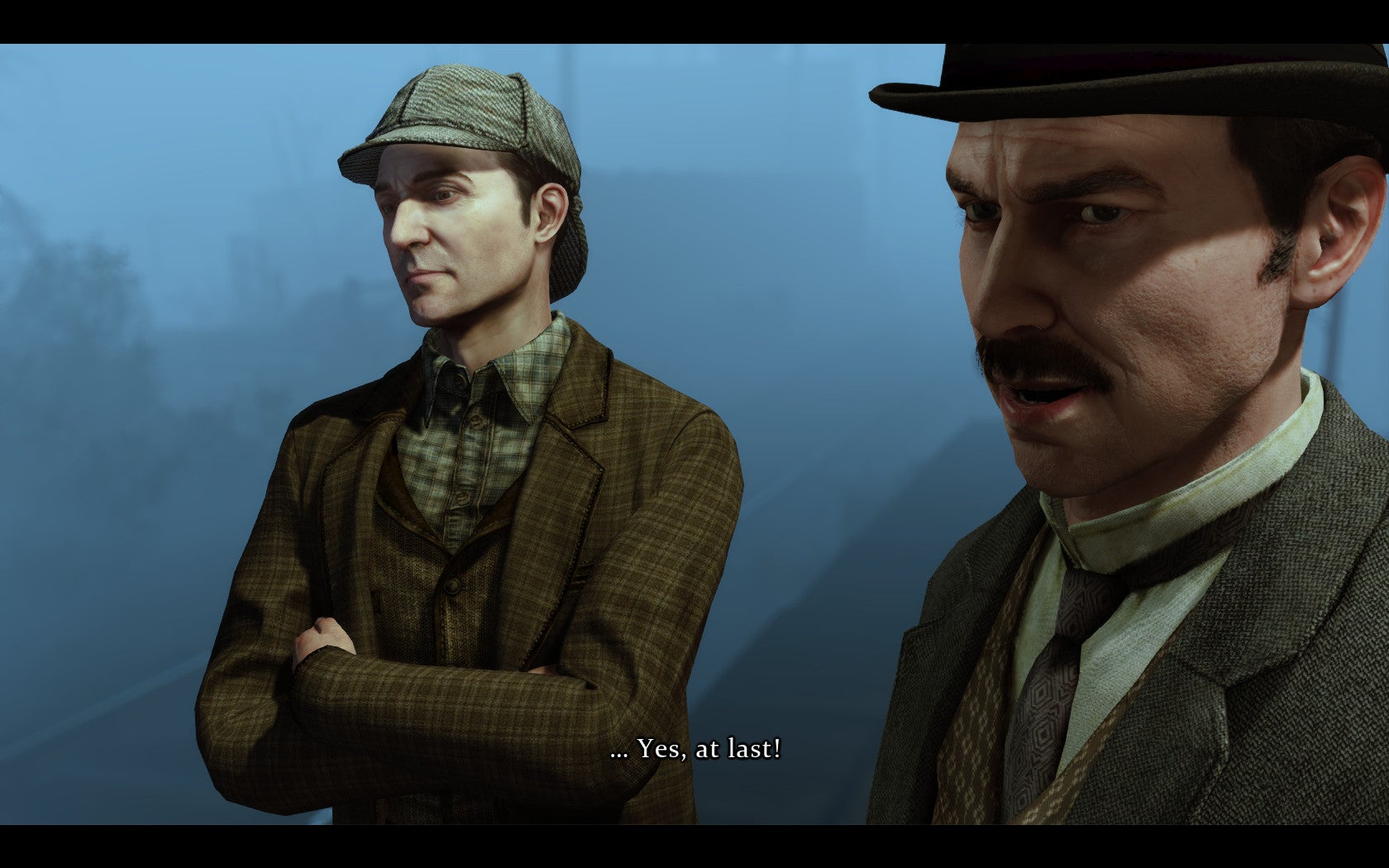 Call it The Case of the Vanishing Games.
Ukrainian studio Frogwares, developers of the Sherlock Holmes series of detective games, has recently seen a handful of its games pulled from console and Steam storefronts. But there's little mystery to the disappearance as far as Frogwares is concerned.
The developer today released a statement today saying the games are being pulled from sale because its deal with publisher Focus Home Interactive has ended, and the former partner refuses to transfer the rights to those store listings to Frogwares.
Frogwares says Focus Home Interactive cited a policy of not transferring titles belonging to developers that no longer have any business with the publisher. The studio further notes that no such policy was mentioned in any of its contracts with the publisher, and had not been applied to Frogwares in the past.
"As it stands right now, the only game left is Sherlock Holmes Crimes & Punishments which only has until September 29th," Frogwares said. "It is possible that it will be taken down at this date or earlier if nothing is done. The players will no longer be able to buy and play the game. We will also lose all our Wishlists on those store pages. As the creators and IP owners of all those games, we have no control and no say in this. The decision of Focus Home left us voiceless."
Frogwares said it is working to put new store profiles up for some of its games on some platforms. However, it added it "will be impossible for certain games on previous gen, and very costly for others as we will have to update the SDK and that takes months."
"Right now, we are in a tough situation," the company said. "We are preparing ourselves for a significant loss. To those parties that can help us and have influence over the situation - feel free to contact us."
In addition to the Steam, PlayStation 4, PlayStation 3, Xbox One, and Xbox 360 versions of Crimes & Punishments, there are three affected games. The Testament of Sherlock Holmes has been removed from sale for PS3 and Xbox 360, while Magrunner: Dark Pulse and Sherlock Holmes versus Jack the Ripper have been pulled on Xbox 360. (Frogwares said Magrunner for PS3 has also been removed from the PlayStation Store, but it still appeared to be available with Focus Home Interactive listed as publisher as of this writing.) All of the games are currently on Steam listing Frogwares as the publisher, although Internet Archive captures indicate Crimes & Punishments has seen its publisher status recently changed from Focus Home Interactive.
A Focus Home Interactive representative did not immediately return a request for comment.