"Free-to-play is the most exciting opportunity out there for Britain"
Mobile developer Hutch is looking at the industry differently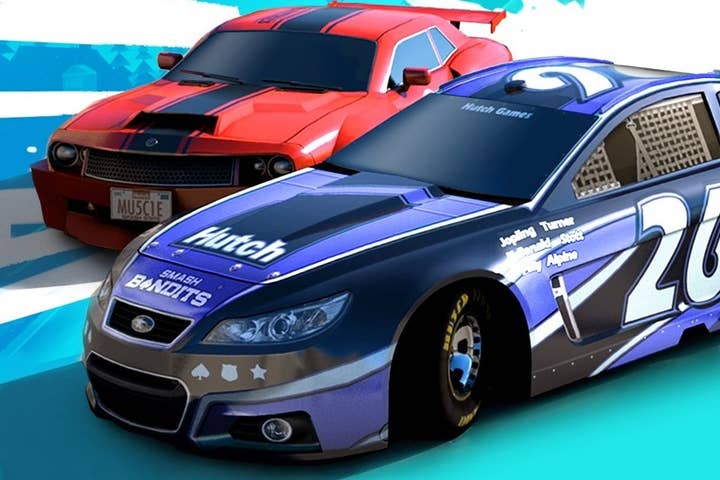 Hutch released its first game, Smash Cops, on the App Store in the first half of 2013, but the company's founders certainly aren't new to the industry. They met while working at one of Sony Computer Entertainment's in-house studios, and the emergence of free-to-play gaming on mobile presented a gilt-edged opportunity to leave AAA and do things their own way.
So far, that plan seems to have worked. Hutch released four games within 18 months, and its latest, MMX Racing, already has more than 6 million players. GamesIndustry.biz talked to CEO Shaun Rutland, creative director Will Whitaker (the company's co-founders) and production manager Andy Watson making it in the still divisive field of free-to-play.
"No barriers to making great games. No bureaucracy. No chain of command"
"We had an opportunity to leave Sony and we could see mobile was getting pretty exciting," explained Rutland. "Angry Birds had just come out and game quality was going up, the 99 cent price point was there, and we could see with iPhone 4 coming out, we could actually do some cool 3D stuff with it.
"So we made an action racing game, a cops-and-robbers type game [Smash Cops]. The five of us got it done in seven months."
The studio now employs 25 staff, with plans to hire more in due course, but it intends to retain the intimacy and transparency of small-scale development. Hutch operates as multiple autonomous teams with their own leaders and power structures - "you have to, [because] the speed you have to move on mobile is so quick" - and each member of a team is encouraged to offer honest feedback on projects past and present, regardless of position or seniority.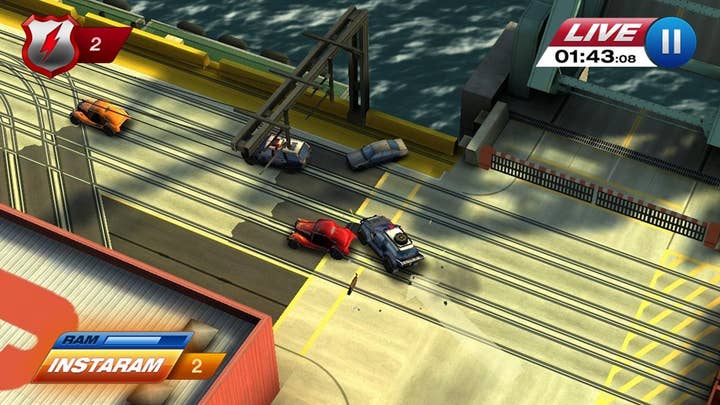 "It's not about the numbers of staff we've got, it's about getting the right people doing the right things and having all the tools in place. No barriers to making great games: no bureaucracy, no chain of command that goes right up to me saying 'you must do this'."
"We're constantly iterating on how we make games, how we make decisions. And with every decision we make, that team understands why we're making that decision," added Watson. "It engages them and makes them feel happy and motivated and part of the solution."
Interaction between these autonomous teams is encouraged in the form of presentations from staff members to the rest of the company, on any topic they think might aid development. On Friday afternoons, everyone gets together to analyse other games in the industry, and talk about what they can collectively learn their peers. Rutland pointed to Blizzard's Hearthstone as a particularly popular topic of discussion.
"Our team really values Hearthstone. For us it's really shaken things up"
"Our team really values that game and I think for us it's really shaken things up," he said. "There was a bunch of people on our team that still hadn't spent [money] on free-to-play games and Hearthstone converted about 50 per cent of them.
"So that, for us, on those Friday talks, that was a really exciting. We thought, let's have a look at it, and let's get the person who was refusing to spend on free-to-play games to present it."
It's the kind of approach that was impossible within the AAA system that Hutch's founders once operated. Forging out on their own in a new market has allowed them to make a clean break from the restrictions of console development.
"The founding team have moved from console onto mobile, but it's much bigger than that, because what we've moved from is work-for-hire studios," explained Rutland. "With a work-for-hire console studio your business is kind of weird, because it's in your interests to have a really big studio. You're making margin on bums on seats.
"What we've moved into is a focus on people being as efficient, experienced and self-managed as possible. I'm not selling these guys for $10,000 a man. We're making software that we make our own return on."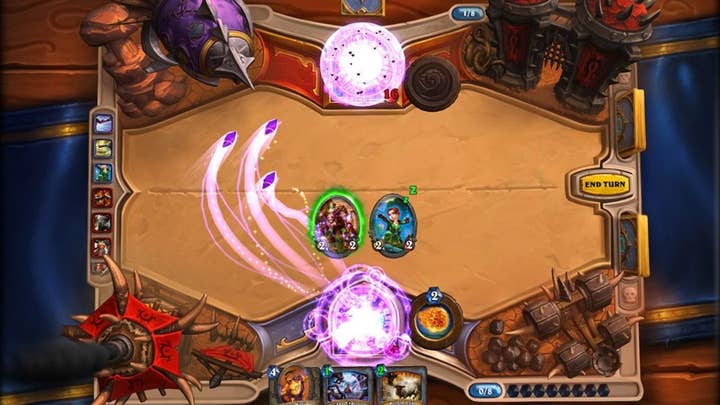 Of course, Hutch isn't alone in making that move. In recent years, a great many developers have left AAA to join or start smaller studios, taking advantage of the opportunities provided by the fluid digital commerce on PC and mobile. In that environment, success relies on adapting quickly and identifying your audience.
"The thing with mobile is you have to keep things simple and you have to give very clear purpose," said Rutland. "Then underneath all that you have to make sure that the game's super fun and exciting so that people keep coming back."
"We really have to think about the audience for mobile," added Whitaker. "For example, we have to bear in mind how much time people have. If we've got people who are time-poor, we need to make sure they can have a very rich, very enjoyable, satisfying experience in bite-sized portions."
That's a particular challenge for Hutch, because it's still aiming for production quality in keeping with its AAA roots. In a market where prices are low and the speed of a download can be a vital factor in a game's success, that kind of ambition can be a hindrance.
"We're trying to get the right priorities in terms of looking great, playing great, but also being really fast to download"
"It's a super-hot subject here," said Rutland. "We've got to figure out the trade-offs between being beautiful, and being fast and accessible. We've had experience of making console games that look beautiful before, but here we're trying to get the right priorities in terms of looking great, feeling great, playing great, but also being really fast to download."
Hutch places a huge emphasis on customer feedback. Just as it encourages transparency within the company, it also pushes for transparency with its customers, which in turn has a direct, positive impact on development.
"We've got a really good loyal fanbase," said Watson. "They understand what we're trying to do. We listen to them in terms of what features they'd like to see, and if something's not possible we just let them know.
"The response we get from that, rather than just fobbing them off, is great. They feel like part of the process."
Whitaker added: "Seeing how people react to the game and the ability to change it, it's a very raw experience, very invigorating. It's completely opposite to making a game, releasing it into the wild, and then forgetting about it."
For Rutland, one of the benefits of a smaller-scale studio is that freedom to be truthful with players - not having to "hide behind a corporate statement".
"It can be really stressful because you know you've done things that have upset players, but you just have to be honest. We've found that by being honest and straight-up about it, that actually gets people most engaged."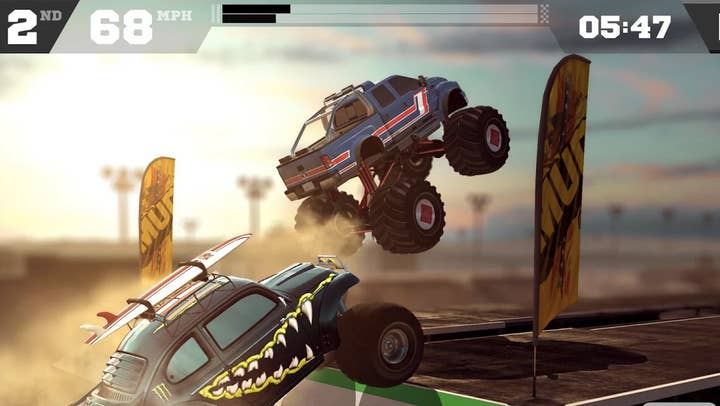 The spectre hanging over any free-to-play mobile game is, of course, the business model itself. Finding the right balance with monetisation is notoriously tricky, and despite the model's obvious popularity some still maintain that it's an inherently cynical way of making money from games. At the same time, the value perception of consumers in the mobile market is such that it's difficult to make a profit without a free download and some form of in-app purchases.
Hutch sees free-to-play as a positive force, and something developers should be keen to embrace, regardless of any bad feeling that may exist in the industry.
"It's super exciting," said Rutland. "A lot of people are really negative about it at the moment and it's a real shame because, actually, it's a real opportunity for the smaller studios to innovate and do exciting things.
"Free-to-play is the most exciting opportunity out there for Britain"
"I think it's actually the most exciting opportunity out there for Britain. It allows developers to stand on their own two feet and have a service relationship, not with publishers, but with their players. That's pretty cool."
Hutch believes the free-to-play market is heading in a positive direction away from the stigma of the past. Perhaps as more developers choose the same path as Hutch - mobile gaming as a route to greater self-determination, a viable alternative to the restrictions of traditional AAA studios - others will share its perspective.
"If you look at the games that are doing the best in the charts, fewer and fewer of them have an experience that sucks or tries to manipulate," said Whitaker. "The ones that are doing the best are the ones that have really engaged users.
"There are millions of people playing these games, and the dodgy ones, the ones which offer a bad experience or use 'dark psychology', they're getting weeded out one-by-one. The ones consumers enjoy are going to the top. I think there's a really positive trend."