Former Aeon Must Die developers issue fresh demands to Focus and Limestone as game finally launches
Ex-employees call for former employer to "complete their legal responsibilities," request investigation results, and proof of pay for allegedly unpaid work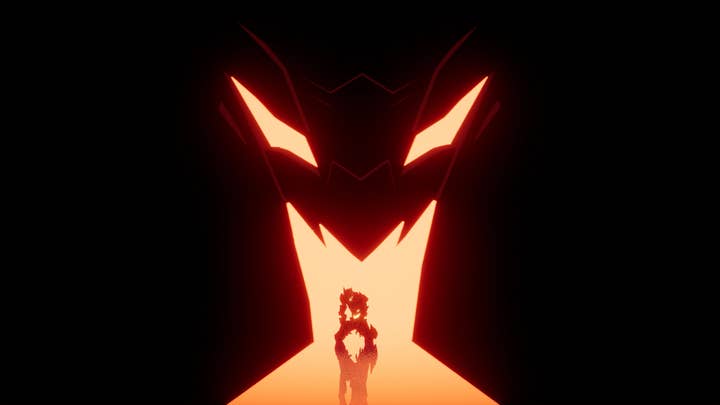 The group of former Limestone Games employees that claims ownership of its action game Aeon Must Die, and alleges that it was unpaid for work on the title, has come forth with more requests to resolve the legal dispute.
A statement was posted yesterday, just ahead of Aeon Must Die's launch today, reiterating various claims from the past year and calling for Limestone and the game's publisher Focus Entertainment to release information that would disprove these.
This is the latest development in an ongoing dispute between Limestone and its former employees, who have now formed Mishura Games.
In August 2020, the ex-Aeon Must Die developers accused Limestone of putting them through "endless crunch," stealing the IP, and not paying for all the work they did on the game. Focus said it was "carefully looking into these allegations."
A year later, the newly formed Mishura team claimed the issues were still unresolved as Focus and Limestone began promoting the upcoming launch of Aeon Must Die. Both companies claimed they co-own IP and denied reports of crunch.
In its latest statement, Mishura Games acknowledged that Limestone and Focus "do own some of the IP" but maintain they do not have the full rights and authorisation to publish and distribute the game.
"According to relevant laws, the IP of a creative product is transferred to the new owner based on a mutual contract which would include payment for rights and/or services," the group claims.
Mishura asserted that Aleksei Nehoroshkin -- co-founder and former CEO of Limestone Games, now at Mishura Games -- did not sign anything releasing the rights to the Aeon Must Die IP, which was "designed and written well before Limestone Games was established."
The studio is calling for proof from Limestone that he was paid for animation work that he did outside of office hours -- allegedly up to 70% of the 3D animations in the game -- which they reportedly agreed to do.
Similarly, the trailer that prompted the re-emergence of this dispute back in August was temporarily taken off YouTube after a copyright strike issued by animator Arsen Shakhbabyan, who also was allegedly not paid for his work and therefore "the IP regarding Arsen's work for this trailer still fully belongs to Arsen."
Again, Mishura requested Focus and Limestone to produce a contract signed by Shakhbabyan to prove they own the IP to his work, and proof that he has been paid.
YouTube later restored the trailer, apparently as no legal proceedings followed the initial copyright claim. Mishura observes that while it has managed to spend €60,000 on legal fees to "[protect] ourselves from our previous employers," it does not have the finance to pursue a full lawsuit against Limestone and Focus.
Offering further information on the IP dispute, Mishura claimed it was attempting to negotiate with Limestone to fully transfer ownership to the studio, offering to publicly declare the dispute to be over when they are fully paid for their work.
However, the group claims Limestone only offered a smaller sum and only on condition that its former employees remain silent, banned from mentioning Limestone, Focus, or their games without written consent from either party.
The official Aeon Must Die Twitter account released its own statement, which seems to have been written by Focus, reiterating much of what Focus and Limestone have previously said on the matter.
The statement claims Limestone and Focus have co-owned the IP since the signing of the publishing agreement in early 2019, adding: "No party, legal or natural person could appropriate, steal or exploit the IP by its own will."
"In addition, all Limestone employees, Focus employees as well as their service providers have duly transferred all necessary rights such as every assets created for the game belong to the owners of the IP -- a very common case in the industry," it continued.
Focus again denied claims of crunch, and reiterated that Limestone was given additional time and budget for Aeon Must Die, which was originally due for release in early 2020.
The publisher claimed that, upon the ex-employees' resignation in June 2020, it conducted a social and legal audit with the assistance of two independent law firms that "did not confirm any of the accusations leveled against the management of Limestone."
It also claimed the Estonian branch of the International Game Developers Association (IGDA) also conducted its own independent investigation, which "also did not confirm the charges against management of Limestone, and calls into question their basis."
Following the previous statement in August, GamesIndustry.biz contacted IGDA Estonia, who confirmed the investigation had been conducted but were unable to comment further.
However, in Mishura's statement, the studio disputed Focus' claims of independent investigations, asserting that: "Even though contact was established with us to conduct an investigation, no actual investigation took place."
The team called on Focus to publish the results of these investigations as "we do not believe for a moment they happened. And even if they did - an investigation of conflict that only investigates one side - is not an independent investigation."
GamesIndustry.biz reached out to Focus Entertainment, who provided the following statement:
"Focus Home Interactive and Limestone Game are the only intellectual property rights holders of Aeon Must Die. All employees who worked for Limestone Games signed an employment contract providing a formal assignment of intellectual property rights for their work on the project.
"Aleksei Nehoroshkin is no exception. He was hired as creative director of Limestone Games under an employment contract duly signed, including a formal assignment of intellectual property rights. Focus has no intention to release publicly to the mass audience any extract of this agreement (or any other agreement) since such contracts are confidential information and we are respectful to our contractual undertakings.
"Also, we draw your attention to the fact that Aleksei Nehoroshkin was a shareholder and an executive of the company at the time of the alleged wrongdoing he is so vocal about and therefore accountable as such. Moreover he still is a shareholder of Limestone Games up to this very day.
"We are nothing but sorry for those former employees who seem convinced about their accusations. However all claims remain unsubstantiated despite investigations led by two law firms and one Estonian authority - and Focus has no role in a dispute between ex-employees and their former employer."
It's worth noting that Nehoroshkin has not hidden the fact he is still a shareholder, previously telling Eurogamer he owns 17% of Limestone Games.
Mishura Games' final request involves Nehoroshkin's apartment, which was reportedly used as collateral "to ensure the first financial support of the company." The studio claims this is due to be released upon the game's launch, and expects this to occur "without any extra conditions."
"We highly encourage Limestone Games to complete their legal responsibilities," Mishura Games concluded.
GamesIndustry.biz has also reached out to Limestone Games and the IGDA for comment.
Update: The IGDA has responded with a statement from executive director Renee Gittins, which clarifies that the Estonian chapter's investigation was cancelled.
"While the IGDA promotes ethics within our industry, we do not conduct investigations into legal disputes among companies and/or developers, as there are professional and government entities better suited for such tasks," said Gittins.
"While we always admire how our local chapters and SIGs go above and beyond for their constituents, we advised IGDA Estonia to focus their support on the developers affected instead of acting as an investigative party. IGDA Estonia thus stopped asking for evidence and turned to assisting the local developers by providing knowledge, career resources, community, and advocacy efforts."