Aeon Must Die dev Limestone Games faces accusations of "endless crunch" and IP theft
Update: Publisher Focus Home Interactive is "carefully looking into" allegations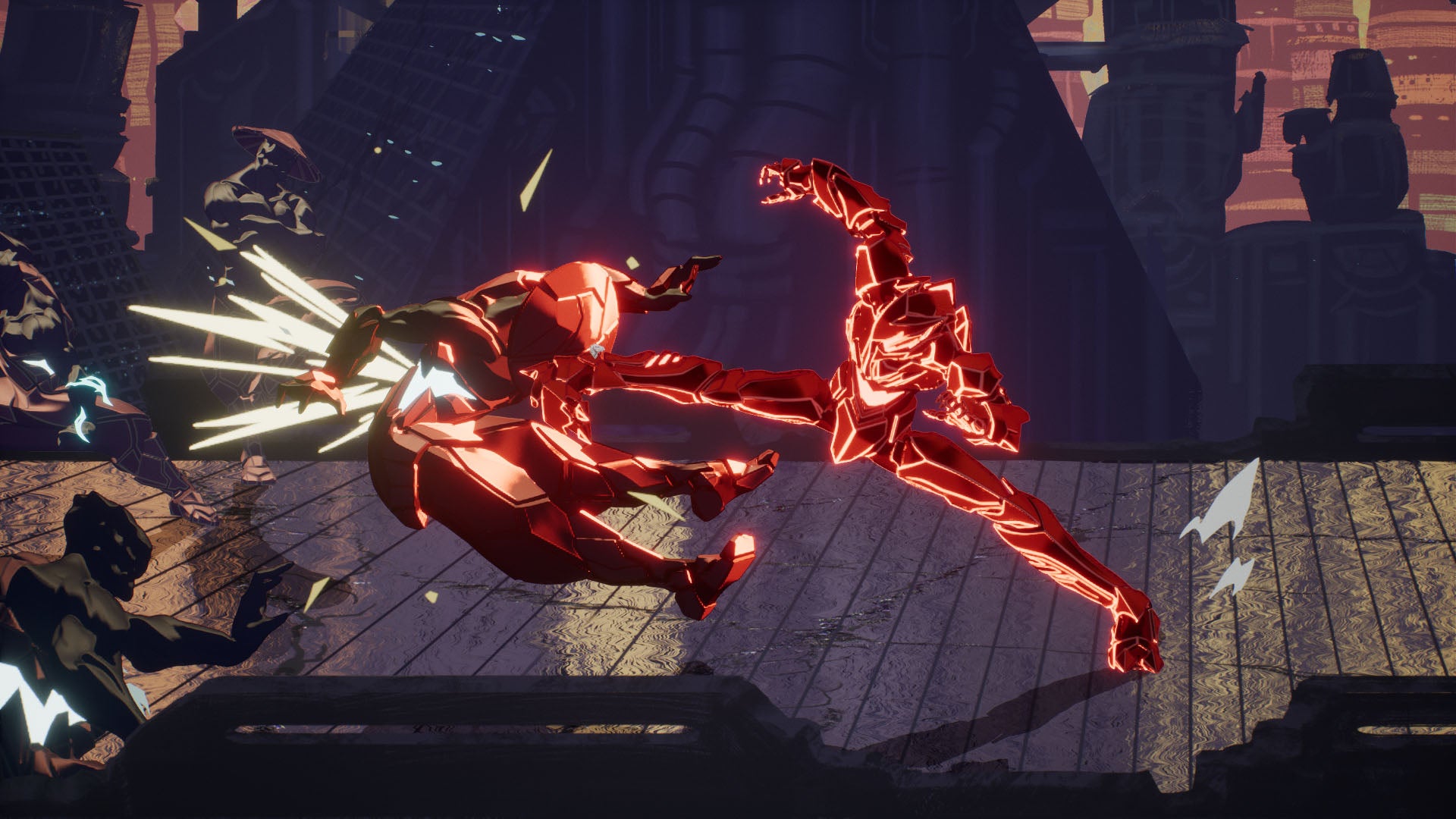 Original story: A group of people purporting to be the developers behind upcoming indie action game Aeon Must Die claim the game was stolen from them by their former employer.
Aeon Must Die is in development at Limestone Games and will be published by Focus Home Interactive for PlayStation 4, Xbox One, Switch and PC. It was featured in last night's State of Play showcase by PlayStation.
Ahead of the latest trailer, a public Dropbox containing materials from the developers appeared online, which features serious accusations against Limestone.
The group claims that the team who actually made the game was forced to leave Limestone due to "unbearable work conditions with endless crunch, harassment, abuse, corruption, and manipulation."
They also claim "the company and the entire IP was covertly taken from the founder," and that yesterday's trailer "is infringing on the IP of people who have worked on scenes from it without contract and were not paid at any point."
In June, the group says 12 current and former Limestone Games employees wrote a confidential letter to Focus Home Interactive, requesting support, and eight -- reportedly including the studio's co-founder -- handed in their resignation.
They also accuse Limestone CEO Yaroslv Lyssenko of sending threatening letters and unlawfully firing everyone before the agreed resignation date.
GamesIndustry.biz has reached out to Lyssenko, Limestone Games and Focus Home Interactive for comment. There has been no reply at the time of publication.
The Dropbox features lengthy accounts from various members of the team describing their experiences, although some of the material has been redacted because its content could "further jeopardise the team that already have no protection."
The group claims to be working with an attorney, but feels at this stage they "have no more choice but to share this information with the public."
The group also appears to have diverted the Twitter link on the studio's website to a new Limestone Games account that links to the Dropbox and its accusations.
The studio's other social media accounts on Facebook and Instagram appear to be unaltered but have been inactive since April 2019.
A YouTube account under the name Erkki Poots was started yesterday, which includes a copy of the trailer with a link to the Dropbox in the description.
Update: Aeon Must Die publisher Focus Home Interactive has issued a statement on the allegations against Limestone Games, which appears here in full.
"As the publisher of this video game, Focus is carefully looking into these allegations and will draw the necessary conclusions if they are proved to be well-founded, and then take all appropriate measures," it reads.