Following your dreams: Pursuing a career making games | Opinion
Game Dragons' Philip Oliver discusses how we can help career advisors see the industry as a serious choice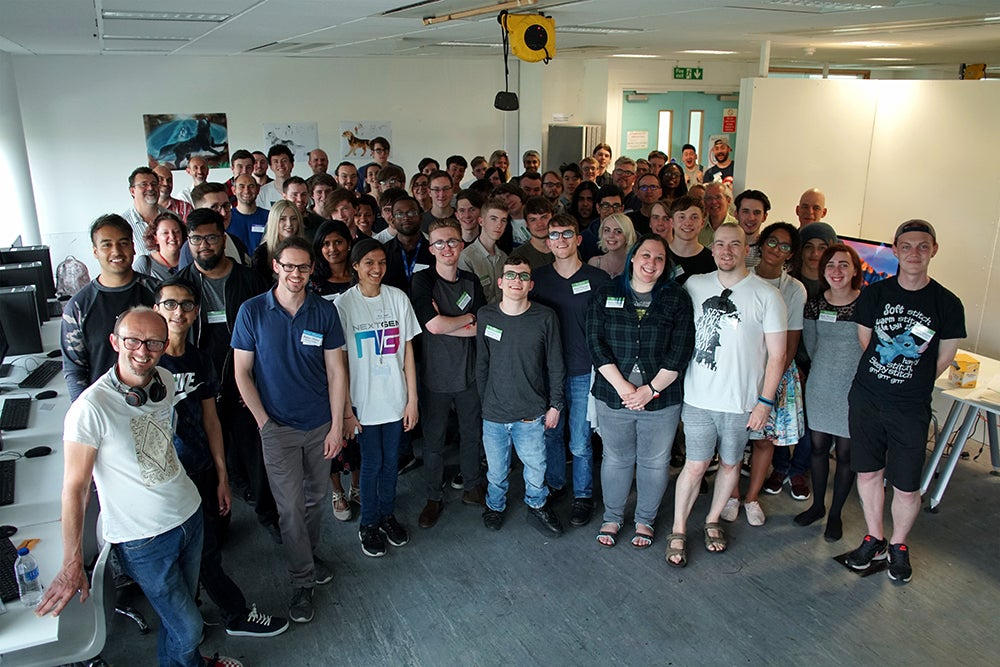 Young people often need advice and support from parents, teachers and careers advisors to follow their dreams into their career, but how many of those advisors would recommend a career making games?
We know that despite the growth and development of the sector, many advisors still don't see making games as a serious career choice. Are talented and passionate young people still being advised away from the industry, because it isn't appropriately valued or understood as a vocation?
A university lecturer on a games development programme told me recently of a conversation he had with some parents on an Open Day. "How do we talk our child out of this?" they asked him. They were concerned that a games degree would limit their child's options and employability, but is this really the case? Perhaps 'games' suggests to some that this isn't a serious course where hard, professional skills are taught. Would changing the course titles make a difference? Creative Computing, Computer Programming for Graphically Rich Applications, Interactive Media Design, 3D Visual Applications or Computer Science for Entertainment -- any or all of these might go some way to helping shift that perception.
"The scepticism of our mentors could be forgiven back in 1982... [But] in today's economy, the games industry is larger than the TV and film industries"
Building games is a fantastic way to develop skills in programming, design, interaction, logic, artificial intelligence, and teamwork -- all highly valued by the computing sector. Furthermore, 'gamification' has application for user engagement far beyond games, and games development courses produce graduates with a unique and highly marketable skillset.
Secretary of State for Digital, Culture, Media and Sport Jeremy Wright said: "Our creative industries not only fly the flag for the best of British creativity at home and abroad but they are also at the heart of our economy... We're doing all we can to support the sector's talent and entrepreneurship as we build a Britain that is fit for future."
He was referring to the fact that last year saw the creative industries in the UK generate over £100 billion. The trend is upwards with the industry significantly outperforming the wider UK economy. There has been a boom in the computer services sub-sector (alone worth £5.11 billion), which includes video games such as the Batman: Arkham titles (from London-based Rocksteady Studios) and Red Dead Redemption 2 (from Scottish dev Rockstar Games).
What will it take for advisors to recognise making video games as a serious career choice?
Back in 1980, when Andrew and I were 13, we discovered games on a friend's (actually his father's) Apple II. Within a couple of years, we knew that all we wanted to do was make games. Our parents and teachers did their best to put us off, saying there was no future in it but we thought we knew better and carried on regardless. We were fortunate we had each other to bolster our confidence.
Then we won a national TV competition, and negotiated with our dad to take a year out before going to university. We seized the opportunity, pooling birthday, Christmas and pocket money to buy the expensive computers required.
We were attempting to develop a career in a new industry, so the scepticism of our mentors could be forgiven back in 1982. No one knew back then what a massive industry the games sector would become. In today's economy, the games industry is larger than the TV and film industries, and employs thousands of people in a variety of roles. So why is the legitimacy of this established industry still being questioned?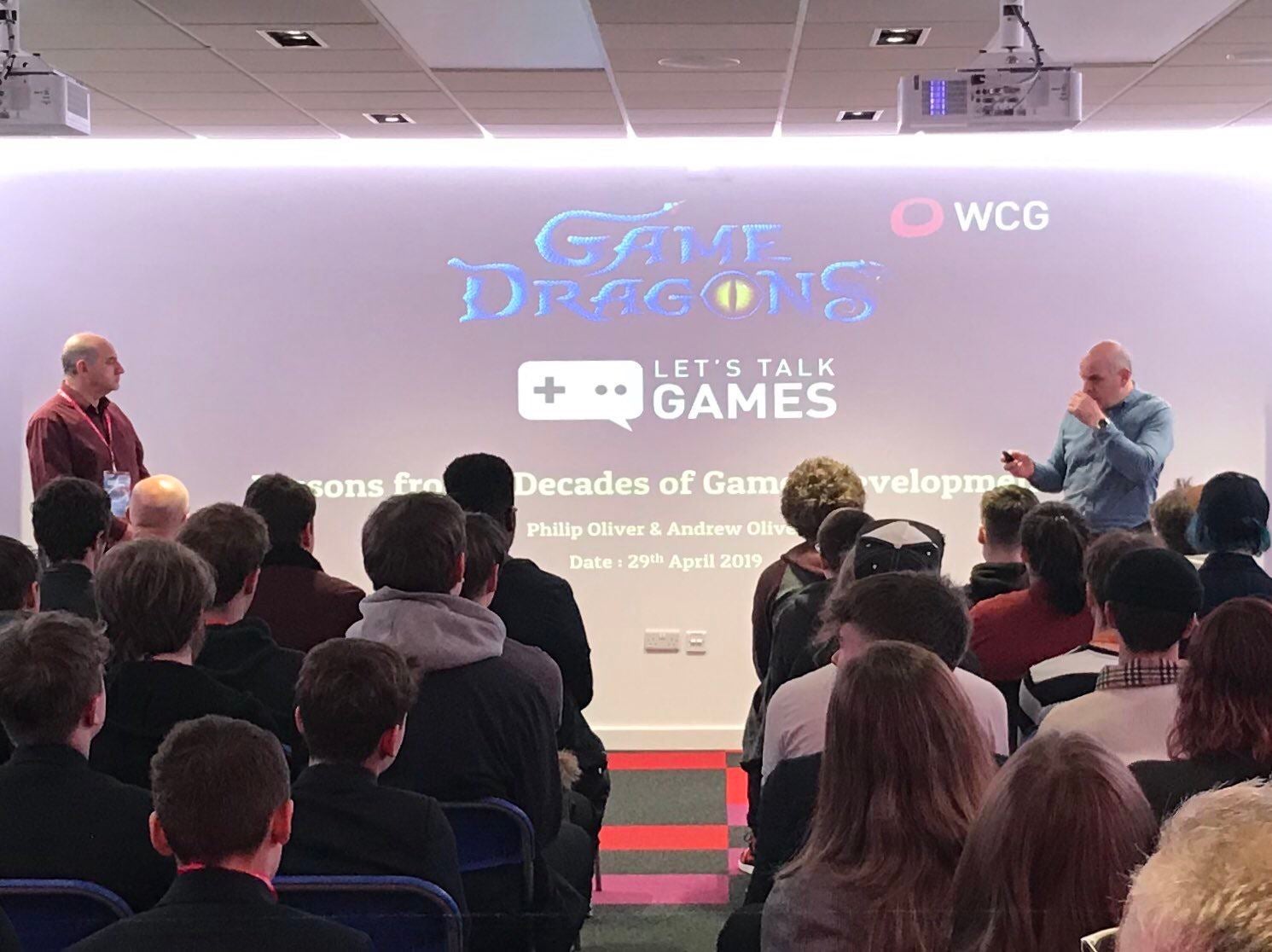 Who should study for careers in the games industry?
Playing video games is a common pastime for secondary school students, but while understanding games is a useful part of the journey -- there is a big difference between playing and making.
Video games are complex pieces of software, and there are enormous amounts of skill, practice, dedication and resilience required to make them. If you're passionate enough to put in the hours then creating games can be an exceptionally rewarding career, and we encourage you to follow your dreams... but you should do so with your eyes wide open.
Transferable skills
Games developers, beyond anything else, understand how to make interactive, engaging software of all types. Many people who work in app development have come from the games, and many non-games industries are now using games technologies to power their business. Technologies developed in the games sector enable people to sit virtually inside their dream car before they buy it, and allow trainee doctors to practice first with simulated medical procedures before performing the real thing.
Remember, not every psychology student wants to be a psychologist. Similarly, not every games student chooses to build games.
What can be done?
We need advisors and mentors to know what amazing career opportunities there are for these young, enthusiastic game developers. The numbers above are useful -- the size of the UK industry, the rapid growth -- but we need to go beyond this and demonstrate the demanding and highly skilled nature of the work. Working in the games industry isn't about playing games.
"Not every psychology student wants to be a psychologist. Similarly, not every games student chooses to build games"
Whilst it was fantastic that computer science was added into the high school curriculum in 2013, it was disappointing that it wasn't instead titled 'creative computing', as we'd lobbied for in many high-level meetings. We wanted it to be attractive and inspiring for students to sign up for, especially demographics of students that typically avoid programing subjects. Computer science and programming are highly creative disciplines, with problem-solving skills at their very heart.
We were also disappointed that the curriculum updates did not explicitly include game creation, with the opportunity to inspire learning that that would bring. Games are fun, mixed disciplinary, engaging applications that can be highly rewarding to build. Passion for playing games could be leveraged to promote learning through understanding of how those games are made.
We have started to see pockets of this happening, and we're excited to see some schools hosting game jams; we really hope that this fantastic practice grows. The industry has shown a fantastic willingness to get involved with young people on a practical level, building skills and confidence. UKIE initiative Digital School House is aimed at primary level and does amazing work, and NextGen Skills Academy is engaging Further Education colleges too.
We want to see parents and advisors encouraging the development of this passion for learning early. Advising and guiding young talent before they enter the degree market is key.
Conclusion
As an industry, we need to communicate to secondary school students and their parents, teachers and mentors that making video games is a fantastic career. The industry is growing and as many industries are expanding their creative engagement, the tech sector in general is crying out for graduates with these skills.
We also need to dispel the idea that games courses are about playing video games and having a laugh. An English literature degree involves reading books; games courses require researching games.
Making games is challenging, highly-skilled work, and the games industry welcomes those who are passionate about following their dreams. It's time to give them the support and encouragement that they need.
Philip Oliver is co-founder of new consultancy firm Game Dragons and one half of the veteran Oliver Twins. This is the first in a series of columns from Game Dragons offering advice to developers on growing their business. You can read the rest here.
This article was written with support from Lincoln University's Chris Headleand and Doncaster College's John Stopforth