Finnish industry grew 57 per cent last year
Nordic country feels the Angry Birds effect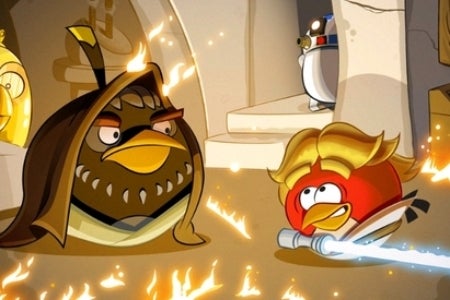 Finland can now boast a games industry worth €165 million, after recent figures show a growth of 57 per cent in 2011.
The figures were provided by the International Game Developers Association, and reflect the success of companies like Rovio and Supercell.
"Helsinki is the best city in the world to build games at the moment," Supercell CEO Ilkka Paananen told Bloomberg.
"People understand that it's possible to become global from Finland -- to have an example like Rovio is very inspiring and motivating."
He also revealed that Supercell was now making "clearly above" $500,000 a day from its games, Hay Day and Clash Of Clans, and received $12 million in investment last year from Accel Partners.
In August Rovio's Mikel Hed and Petri Järvilehto spoke to GamesIndustry International about the company's success.
"I'd say that we're fairly confident that Angry Birds has become such a mainstream brand and phenomenon that we can't foresee a future where can't base a very solid and sustainable business on Angry Birds," said Hed
"Especially as we've also diversified to so many areas. In addition to that, the business that we've built around Angry Birds means that it's very easy to build up new franchises as well."