Kings of the Hill
Fingersoft celebrates 40m downloads of Hill Climb Racing 2 by opening the €4m Oulu Game Campus
This morning, Fingersoft announced that its latest mobile title, Hill Climb Racing 2, had surpassed 40 million downloads in just two months, topping the iOS racing chart in 121 countries and the overall chart in 64. That puts the sequel well on its way to meeting the expectations set by the original, which has clocked up an incredible half a billion downloads.
All of these are fine achievements, and Fingersoft is a thriving business, but the small Finnish team is keen to do more than just celebrate its own success, as proud of it as they are. Instead, it is investing in the Oulu Game Campus - a joint venture with two universities aimed at giving something back to the community that facilitated the company's success, in true hallmark Nordic style.
The Campus is an entire city block, consisting of seven buildings across 5000 square metres. Some of these buildings are already functional, like the entrepreneurial wing and Fingersoft's own office, and some will be refitted and applied to various functions, such as housing an eSports cafe or an educational software specialist. It's a remarkably ambitious and generously minded project, and one that speaks to Fingersoft's commitment to the development of the local industry, but it's also a testament to its business savvy in having secured the funds and know-how to be able to establish and run it.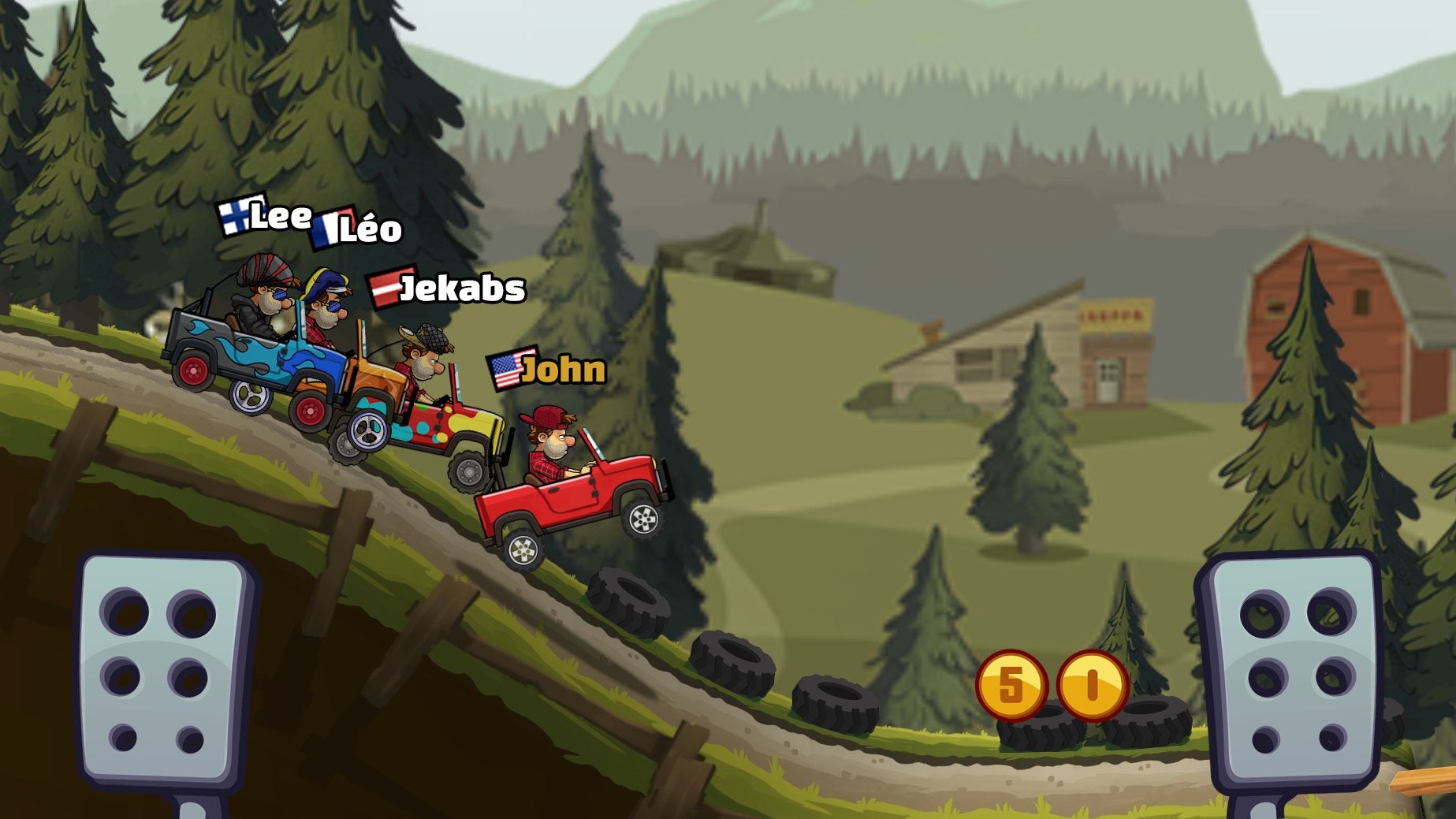 As of November, Fingersoft had invested €3.8 million into the project, with a further €1 million to come in the first half of this year. During 2017, Oulu Game Campus will also be raising a seed stage fund to provide capital to new game dev teams. Fingersoft CEO Teemu Närhi spoke to GamesIndustry.biz at Slush before Christmas, where we asked how the success of the first Hill Climb Racing had defined the company and led to the new project, and whether that had led to any complacency over the sequel.
"We've never considered the success of the sequel to be automatic," Närhi explained. "It's been a really long and difficult process to make a game that's a good sequel; that brings new stuff, new features, but remains similar enough for fans to enjoy. When we soft launched, one of the signs of the success to come was that we had huge amounts of downloads from countries we hadn't launched in, it sort of went viral, but with pirated versions of the game.
"We're doing cross-promotion from the first game, and we're looking at the conversion rate and it's a lot of people. I think most of them are also enjoying it. Going back to our previous experiences, we always believed in creating strong IP, but I don't think that was our primary concern when we were creating Hill Climb Racing. It became pretty obvious right after the launch that it was going to become a game as a service. We just kept updating it instead of moving on to the next game."
"We're not going to abandon HCR1. It has it's own really committed audience and we want to honour that loyalty. They're the fans that helped make the game in the first place"

Teemu Närhi - CEO, Fingersoft
Närhi also believes that continued support for the original is a key factor in continued success. The players who still flock to that game deserve to be looked after as much as new customers do.
"We're not going to abandon HCR1. It has it's own really committed audience and we want to honour that loyalty. They're the fans that helped make the game in the first place. Their feedback and requests have filtered down into HCR2 and we want to honour that. I'm pretty sure some people will like the first one better, but plenty prefer the sequel too."
With this approach the company hopes to build long term brand loyalty, although they also understand what a difficult prospect that can be on mobile, admitting that while recognition of the company name would be fantastic, it's really the game IP which they're going to be building attachment to.
However, within the local dev community Fingersoft is making friends fast: projects like Oulu help spread knowledge and offer a tremendously important safety net to both companies and individuals. Of course, there are benefits for Fingersoft too, but Närhi says that Fingersoft founder Toni Fingerroos wanted others to have the same opportunities that he discovered.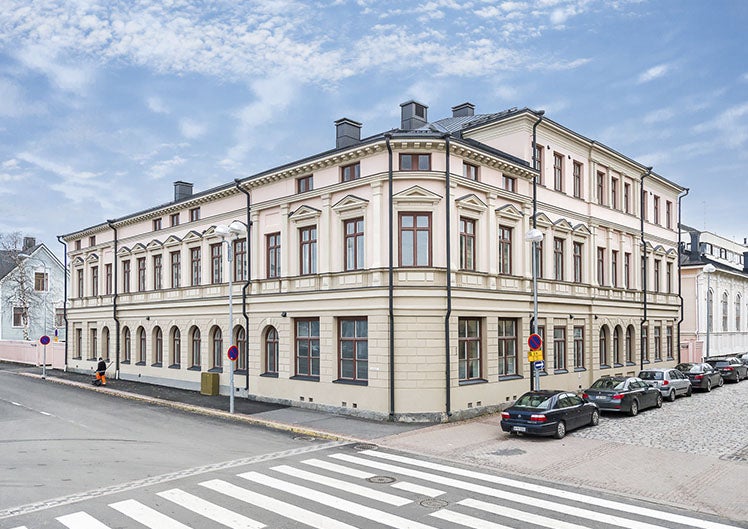 "We started the project after the success of HCR1. First off, we needed bigger office spaces, that's really the start of it, to be honest. The game companies in Oulu had a shared dream of having somewhere, one place, where we could work together. We realised that this would be a really good chance to have that place, to start growing the ecosystem."
Närhi introduces me to the man sitting next to him. "Pasi (Jokinen) has been working on the game campus for some time now," he smiles. "He's sort of the headmaster."
Considering the relative land and property prices of our home towns for a short while, I jokingly ask Jokinen what the rent is like at the campus, expecting to hear that it had been granted to the project by the city or one of the universities involved. It wasn't.
"We bought it," he says, "along with a local construction company.
"It might be the biggest private investment to create a gaming incubator in the world. There are certainly educational efforts on the same scale, but... We also have the University of Oulu and the old University of High Sciences which both feed into the campus. When the Game Lab is running it will be an educational facility where any student from either of those universities will be able to come and study, so it's not even just this city block - it's a huge ecosystem which surrounds it, too.
"I'd call it a private money project, even though Game Lab (the university element) is renting out the facilities so they're just one occupant among others. But the core of the idea was to give back to the community, not to make millions of dollars. Of course, we do have things which motivate us beyond that. We're trying to create an environment which helps us to recruit talent from all over the world, from outside of Finland, that can only happen if we create an environment rich with companies and opportunity.
"We're trying to create an environment which helps us to recruit talent from all over the world, from outside of Finland, that can only happen if we create an environment rich with companies and opportunity"

Pasi Jokinen - Head of Oulu Game Campus
"We're unique in game incubators in that we have Fingersoft, which is willing to share its expertise and metrics, their data and analytics. They're building agreements with studios, VCs, IP rights holders and so on, but their motivation is to feedback to the community and create a space where we can bring together talent from around the world."
Again, as I am so many times when in this part of the world, I'm struck by how rare gestures like this are in the UK and US, and indeed nearly everywhere else. Both Jokinen and Närhi point out that there's probably something to be said for decades of socialist governments, but admit that it's not as common in other industries as it is in games, even in the Nordic region.
"I hope it spreads to other industries as well," Närhi says. "I think one of the key reasons it happened in games first is that most of the people in the games industry have been doing it a long time and know how hard it can be. They know it's not about making big piles of money, it's about being able to do the job you want to do, to make games. In helping others, we make sure there's always a nice place for us to work, however things turn out for us."
Jokinen adds that the project has to focus on what it can actually do to help, which gaps are there to fill, rather than becoming a subsidiary arm of the development and publishing business.
"I'd say the starting point has to be to look at what the teams and individuals actually want," he explains. "The primary thing is to help them get that done. We want to encourage everybody. We're going to be actively making opportunities for individuals to try things out, but we also want to study what works better in terms of teams, too. Does a team of two devs work best? Or a team with a business focused person? All these tests should help us understand what works and what doesn't.
"Fingersoft is obviously working in mobile, but there are also lots of efforts in Oulu in PC gaming, VR, lots of platforms. We want to try lots of these things, things that will probably fail. It's not just a Fingersoft recruitment tool. We don't mind if that does happen, but there has to be a firewall - we're not just doing what's good for Fingersoft."