Finally, Starbreeze eyes up its Payday
CEO Tobias Sjögren discusses the company's slowly expanding future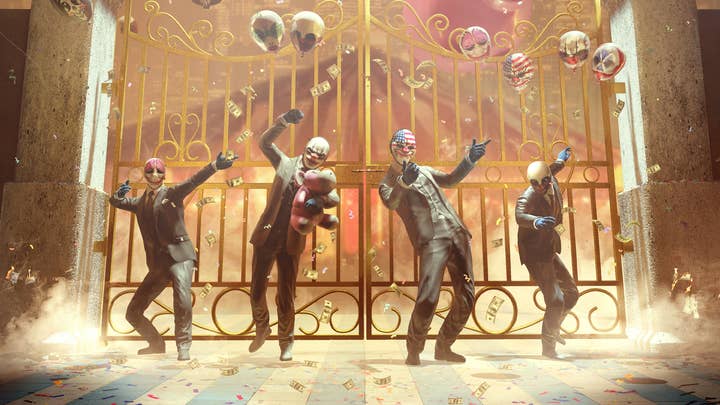 Sign up for the GI Daily here to get the biggest news straight to your inbox
To say that Swedish games firm Starbreeze has had an interesting few years would be an understatement.
After the success of games such as Payday 2 and Brothers: A Tale of Two Sons, the company spread out in every direction. Starbreeze had big dreams of being a publisher and a virtual reality firm, as well as expanding its development output. It appeared to be a long time coming, but following the release of the long-in-the-works Overkill's The Walking Dead, the company was brought to the brink of collapse.
The Starbreeze of today is a very different beast from that of the past. Where the previous iteration of the company spread itself thin across too many projects, the present-day version of the Swedish games firm only really has one thing to focus on: Payday.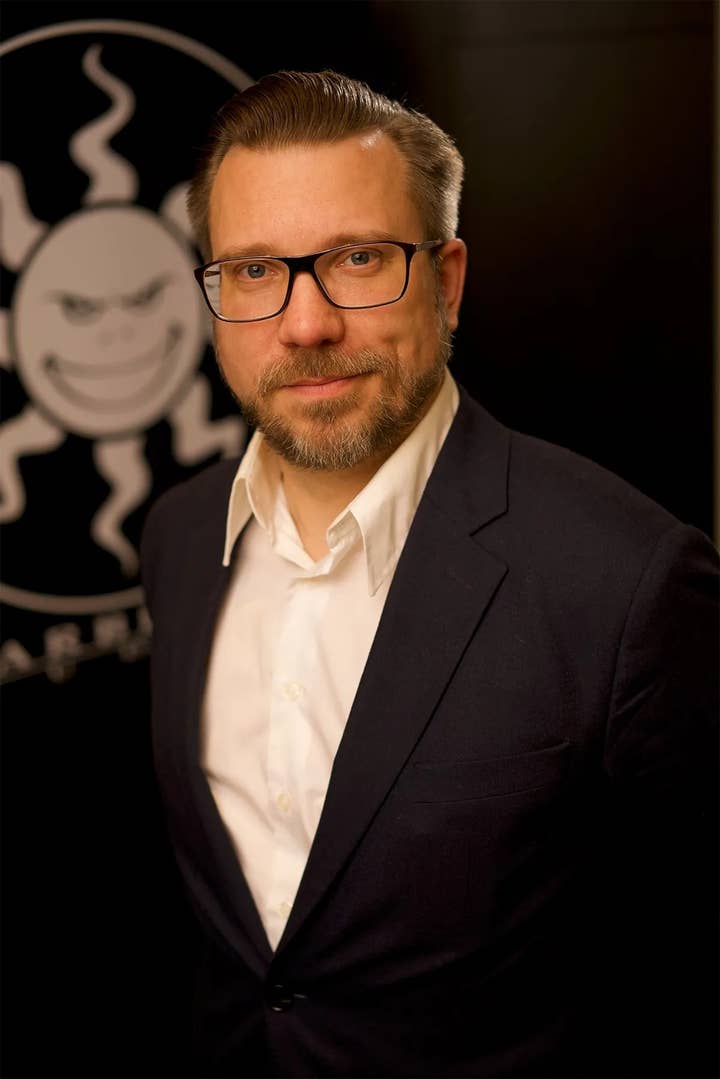 2023 is the year that the third numbered entry in the series is set to finally arrive. There's a lot riding on this, but for CEO Tobias Sjögren, this is just like any launch.
"It's like it is with every game release more or less," he says. "There's a lot of joy to be able to show the work that so many people have spent so much time on, mixed with the feeling of being nervous about it, of course. I feel something like nervous happiness. It's a weird feeling but I've handled it a number of times in my career on it. It's always fun. You should be nervous before you get on stage or something like that. Game releases are no different."
One might assume that tensions would be running higher given that Payday 3 is Starbreeze's first big launch in years. The last time the company released a new game was the aforementioned The Walking Dead project, which debuted way back in 2018.
But some advice that Sjögren was given at one of his earlier jobs in the industry has kept him grounded to the present day.
"Back when I worked at DICE in Stockholm, we were talking to EA about Battlefield 2," he remembers. "I guess we were somewhat full of ourselves on the success we had there. A very nice gentleman, who was running in the EA Partners – or EA Distribution as it was called then – told us, 'You are never better than your next game'. That's something I've carried with me since because it is so true.
"In this industry, you can rely on your past to some degree, but it can never change what's coming next. Everything you do next is important and that's very much the case for Payday 3. As for whether I'm more nervous than with other games… maybe from the perspective that this is absolutely one of the games that I've been part of that has the biggest audience. There are a lot of people that are going to see this now."
At the last official count, Starbreeze said that around 40 million people have played Payday to date. For now, most of the company's income is generated by Payday 2. Though the game initially launched back in 2013, the company revealed it was going to start providing support and new content in October 2019.
Payday 2 continues to do the numbers, too. In its report for the 2022 financial year, Starbreeze notes that it is now receiving an 80% revenue share from sales of the game on Steam rather than the 75% it previously brought in. That generally is a sign that the title has made over $50 million in revenue, though Sjögren declines to comment on or confirm this. Still, he's keen to highlight what a hit the game has been.
"In this industry, you can rely on your past to some degree, but everything you do next is important"
"It's clear that we have other metrics on that as well about how successful it has been," he says. "Our top concurrent users and monthly active users over time, our total downloads, and the growth of the sign-ups for the Payday 2 Steam community page all show that the game is still developing very, very strongly and has a fantastic following. It's been a real pleasure and very beneficial for us. It means we'll be able to make more and better games for the future as well."
Soon Payday won't just be limited to the world of video games. Starbreeze recently inked a partnership with production company Stockholm to make a TV show or film based on its co-op crime romp.
The idea of Payday in other mediums is nothing new. Overkill's Payday Productions had been toying with the idea since 2012, with Starbreeze acquiring the company three years later. As far as Sjögren is concerned, the IP is a perfect fit for the television or silver screen.
"It's certainly inspired by movies like Heat, and we've done several movie IP collaborations, including John Wick, Scarface, Point Break, Reservoir Dogs," he explains. "The reason why they have worked so well is Payday has an element of suspense when you are playing it. There are action moments, but these characters actually have a deeper storyline; they have a personality in the story of the game and through the other trailers were done, players have got to know these guys and people and identify with them in various ways."
A lot of the big successes in adapting games into TV shows or films come from IP that already have strong narrative elements. Payday, meanwhile, seems to have been relatively sparse when it comes to character storylines, but this does give those adapting it a degree of flexibility that they might not have otherwise.
"We haven't fully described the characters and their life stories yet, so there are for a TV format certainly a lot of really good holes and expansions to the story to be filled as well, which is pretty unique," Sjögren explains.
"There's a lot of additional tidbits that can be learned about these characters, their backgrounds and their motivations. The masks have set such a big portion of their personalities. There's a story as to why they have that mask specifically. When you play, you constantly see this mask that reminds you about this. A very cool combination of those factors makes it a very suitable IP for TV format."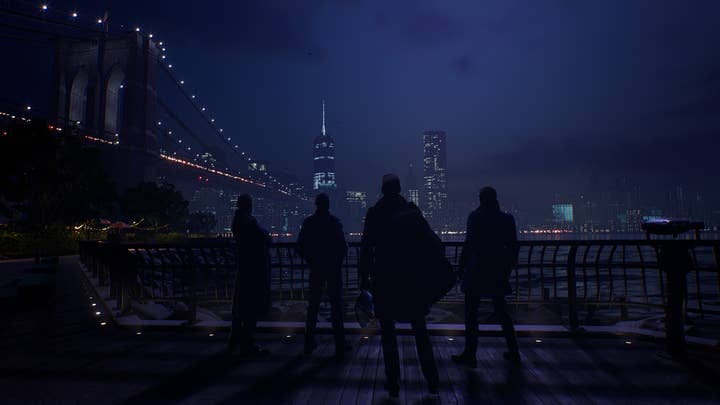 He continues: "These game IPs now when they are being adapted to TV or film are certainly coming from very different standpoints. The Last Of Us is like playing an interactive movie and the TV series is the game. There's a super strong connection. Payday is on the other side of the spectrum, much like perhaps Halo, and has a lot more flexibility and holes to fill. But you definitely already care about these characters that have been built through the game. You have built an understanding. There's a basic foundation there that can be explored and that's what makes an IP like Payday very interesting for the TV format."
Between the third entry in the franchise, the mobile title Crime War from developer Popreach – which recently soft-launched in Australia – and plans to bring the IP to film and TV, it definitely appears that Starbreeze is betting the farm on Payday.
Certainly from the outside looking in, it feels like the company is in the opposite situation to what it was before it went bust in 2018. Back then it had its fingers in too many pies and spread itself too thin; now it appears to be reliant on one pie.
"I think we've found the balance between not relying too much on one product, but not going crazy and into an unmanageable plethora of projects"
This is something that Sjögren is clearly acutely aware of and has been front of mind since he took over as CEO.
"When I came into the company in the fall of 2020 – or even before then I was on the board for about a year and a half – we looked at the rebooted Starbreeze," he says.
"The previous Starbreeze had done way too much and had become diluted in that way. But the prospect of just doing one thing and relying on one IP and one game is not great either. It's the other side of the spectrum.
"So our strategy very quickly became: 'Okay, how do we build Starbreeze for a long-term trajectory of growth?'. Even though we might run into troubles as you always do. Planning for success is not a good plan."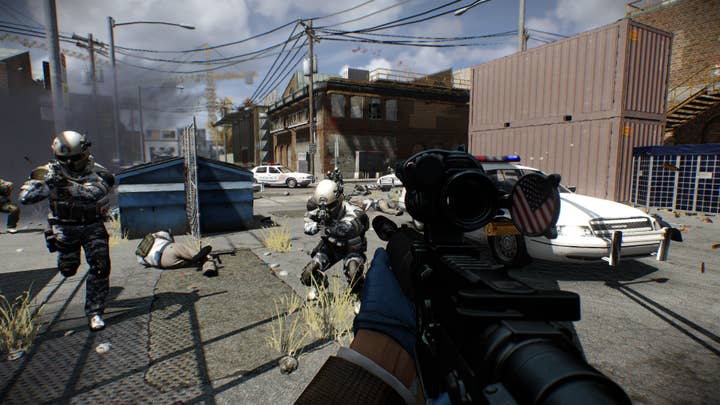 So Starbreeze is expanding outwards, though not to the degree that its previous version did. It even has some other game projects in the works.
"We have two games in development," Sjögren says. "We're aiming to release one in 2025 and the other in 2027. They will be a mix of licensed IP and our own IP.
"For every product where you create your own IP, it also becomes very risky, so that's one reason, the risk mitigation process. The other one is to continue to do games-as-a-service. Because I would dare to say that to a large degree, the time of the 'release and forget' kind of games is over. There will still be some massive successes, but the portion of single-player games where you play from A to B and you're done will have to diminish because it's not a good value proposition for the consumers.
"To a large degree, the time of the 'release and forget' kind of games is over"
"Then the other strategy point for us is to continue to deliver on what we're good at in terms of games-as-a-service – multiplayer and co-op titles, with a strong connection to that community. Everything we do in the future will be in that field so that we can speak to our strengths and to the audience that we have built up. And then, of course, we will take more and more responsibility for our own destiny in terms of being able to finance and self-publish or publish, taking the publishing part of the process.
"So we started with some third-party publishing to start getting being able to up the resources and skills are on our own publishing department, which is about 20 people today. So that's why we do these more indie games and third-party publishing projects to just get that momentum going. And for the larger games we develop internally, we will take a bigger portion of that financing in that publishing on our own in the future. And lastly, it is about capitalising on the IP that you have. Payday is bigger than only Payday 2 or 3; we're going to do the TV show and we have Crime War."
He concludes: "We are just trying to broaden our portfolio of products, our consumer reach and our revenue streams. So, with that strategy, I think we've found the balance between not relying too much on one product, but not going on the other side of the spectrum, and going crazy and into an unmanageable plethora of projects and crazy products."
Sign up for the GI Daily here to get the biggest news straight to your inbox