Final Fantasy XV needs 10 million sales for success
[UPDATE]: After game director Hajime Tabata sets a sales target, Square Enix offers clarification on his intent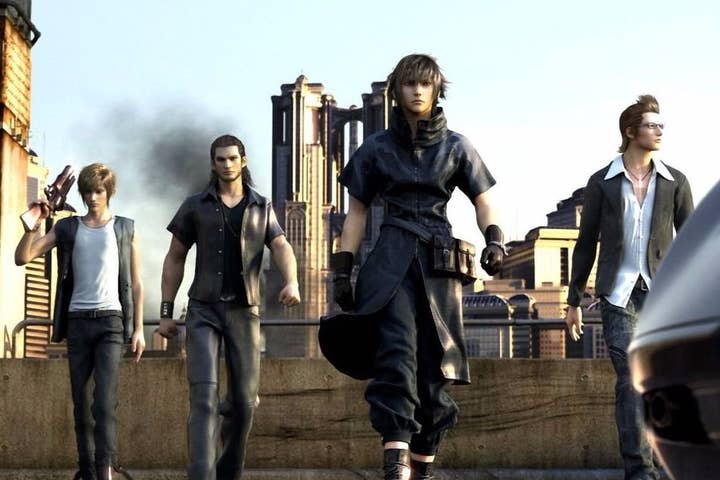 Final Fantasy XV will have to sell 10 million units to recoup the investment made by Square Enix.
In an event in Los Angeles yesterday, game director Hajime Tabata responded to a question regarding the evidently large amount of money Square Enix is investing in Final Fantasy XV. According to Kotaku, which attended the press conference, Tabata said that the game will need to sell 10 million units worldwide, in its lifetimes, to be a success for the company.
While every major Final Fantasy game is a lavish affair, Square Enix is spending with particular freedom this time. In addition to the actual game, which will be released on September 30, there will also be a free mobile game, a five-part web series, and a feature-length CG movie with a cast including Sean Bean, Lena Headey and Aaron Paul.
Tabata's comments are illustrative of the level of success to which the biggest AAA releases now aspire. Kotaku noted that 10 million units is more than any game in the series has sold except Final Fantasy VII, and it's around double the life-to-date sales of The Witcher 3, the most admired RPG of last year.
At the very least, Square Enix should be aware of the pitfalls of lofty expectations. The company's evident disappointment in the sales of Crystal Dynamics' Tomb Raider reboot sparked a conversation about the state of AAA development, where 3.4 million units in a single month can now fall below expectations.
[UPDATE]:Game Informer has a statement from Square Enix offering a clarification on Tabata's remarks.
"We believe there was a communication problem during the conference," the company said. "In fact, Tabata was referencing 10 million copies only as a high goal which the development team set to realize their ambition to make the ultimate Final Fantasy game. And the comment was never meant to be referred as a recoup line of the investment.