FIFA free-to-play worth $100m a year in Korea
EA Sports' Andrew Wilson claims f2p version quadrupled the company's Korean business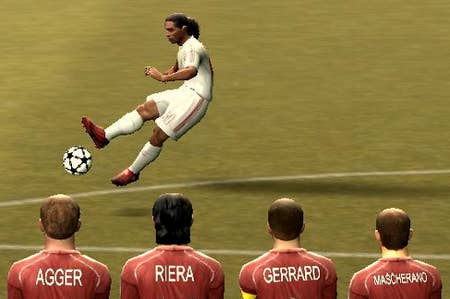 EA Sports president Andrew Wilson has valued the company's free-to-play FIFA business at $100 million a year.
In an interview with VentureBeat, Wilson explained that the free-to-play version of its evergreen football franchise has quadrupled its revenue in Korea.
"I think when we had a packaged-goods FIFA based in Korea, I think we were at about a 25 million dollar business down there," he said. "I think what we've talked about publicly is that these days, that's nearly a 100 million dollar business. That's a free-to-play experience."
The FIFA Online franchise was launched in response to the specific demands of Korean consumers, but, over time, EA Sports' entire strategy has migrated towards online experiences based around services rather than single products.
"[FIFA Online] is built off a quality experience - a high-quality, great, 11-on-11 twitch-based experience," he continued. "It's just a different business model. And I think we'll see some of that continue in the west.
"But we're prepared for that. We're prepared to deliver great quality games, and we believe that great quality games, regardless of what business model we go to market with, they monetise at a high rate."