Busy September charts see FIFA 20 take No.1
A strong slate of new releases battle for top five, with Borderlands 3 in second place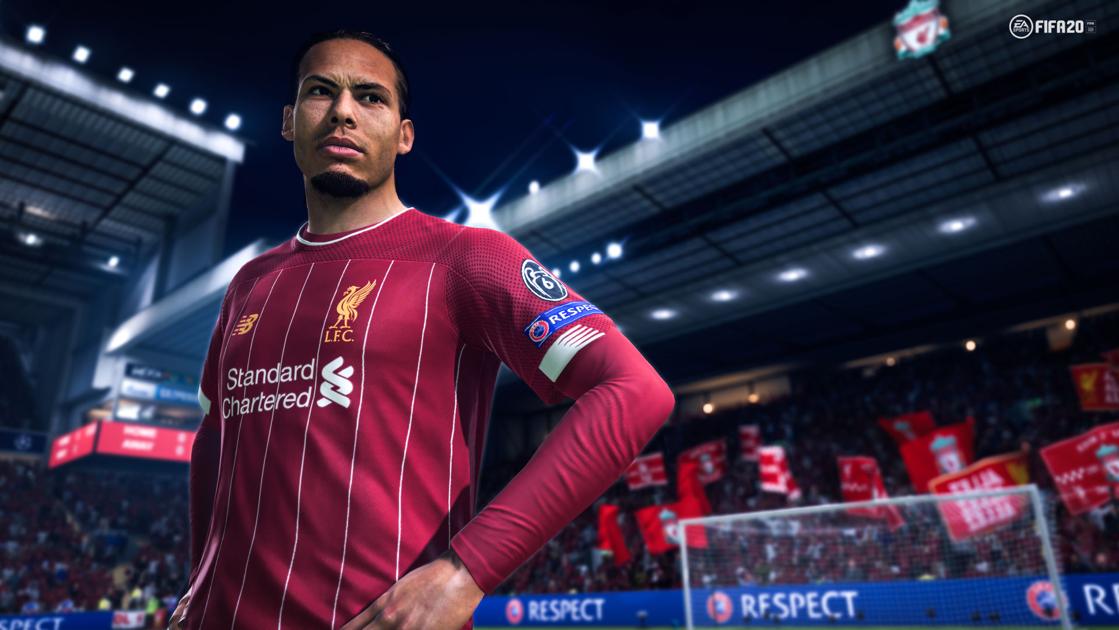 The UK physical charts for September welcomed 12 new entries, but to no one's surprise FIFA 20 made it to No.1 -- despite having only been out for five days when GfK closed its report for the month.
Physical sales for EA's football behemoth were down 7% compared to FIFA 19's sales during its first month, though most of that will be down to a digital shift. As GamesIndustry.biz noted on the title's launch week, FIFA 20's PS4 edition attracted fewer sales this year, with both the Xbox One and Switch versions enjoying a slight increase year-on-year.
Debuting at No.2 was Borderlands 3. The title shifted 48.3% fewer copies during its first month on shelves than Borderlands 2 did back in September 2012. However, 2012 was a lifetime away in terms of consumer habits and physical game sales, and 2K has said that 70% of all Borderlands copies sold in its first five days were digital. It is also the fastest selling game in 2K's history.
Entering the charts at No.3 was Nintendo's The Legend of Zelda: Link's Awakening which, as we mentioned back on its launch week, was developer Grezzo's biggest Zelda launch in the UK, surpassing the record set by Ocarina of Time 3D.
Microsoft's Gears 5 debuted at No.4, with sales not quite matching its predecessor. Again, this can be attributed to a rise in digital sales, plus the title's inclusion with Game Pass.
Closing this brand new top five was NBA 2K20, with its sales slightly decreasing 13% when compared to last year's release. The title mainly sold on PS4 -- 67% of the physical copies shifted -- followed by Xbox One -- 33% -- and Switch.
Further down the charts, Bandai Namco's Man of Medan landed at No.7 for its first month in the listings. Other newcomers in the top ten included PES 2020 at No.9 and THQ Nordic's Wreckfest at No.10.
Also debuting in the Top 50 this month were Nintendo's Astral Chain at No.12, 505 Games' Control at No.15, Focus' Greedfall at No.30, Square Enix's Dragon Quest XI S: Echoes of an Elusive Age at No.40, and Atlus' Catherine: Full Body at No.44.
Amid this wealth of new titles, EA took the crown, topping the publishers' charts in both value and units for the month, followed by Nintendo and Take-Two.
In terms of formats, PS4 was far ahead last month, with 48.4% of all physical games sold in September going to Sony's console, followed by Xbox One with 30.8% and Switch with 18.7% -- the lowest it's been since November 2018.
Here's a list of the best-selling games for each platform:
- PlayStation 4: FIFA 20 (EA)
- Xbox One: FIFA 20 (EA)
- Switch: The Legend of Zelda: Link's Awakening (Nintendo)
- PC: Borderlands 3 (2K)
Here's the top ten for the period between August 25 to September 28 2019 (data courtesy of GfK/Ukie):
FIFA 20 (EA)
Borderlands 3 (2K)
The Legend of Zelda: Link's Awakening (Nintendo)
Gears 5 (Microsoft)
NBA 2K20 (2K)
Mario Kart 8 Deluxe (Nintendo
The Dark Pictures Anthology: Man of Medan (Bandai Namco)
Crash Team Racing Nitro-Fueled (Activision)
PES 2020 (Konami)
Wreckfest (THQ Nordic)