FIFA 13 sells 4.5 million in five days
Soccer sim tops last year's tally as EA dubs it biggest sports launch of all time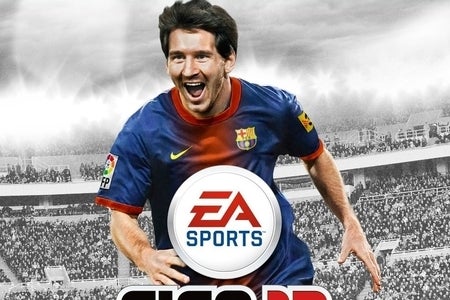 Electronic Arts took a victory lap over FIFA 13 sales last week, but now that the title's launched in Europe, the publisher is taking another. EA today said that FIFA 13 sold more than 4.5 million games across all platforms and regions in its first five days on sale. The publisher added that makes it the biggest game launch of 2012, and the biggest sports game release of all time.
The soccer sim got off to a quick start, selling a franchise-best 353,000 Xbox 360 and PlayStation 3 copies in North America on its first day. That would be added to by the game's United Kingdom debut, which saw 1.23 million copies of FIFA sold in its first 48 hours. EA is also crediting the game as having the highest daily online activity in company history, with as many as 800,000 simultaneous players.
The series has grown considerably in recent years. FIFA Soccer 10 was similarly hailed by EA as the biggest sports game launch of all time, but it posted a first-week total of just 1.7 million copies sold. Last year's game sold 3.2 million copies on consoles, with another 890,000 on iOS.
FIFA 13 is now available on the Xbox 360, PlayStation 3, iOS, PlayStation Vita, 3DS, Wii, PC, PlayStation 2, and PSP. A Wii U version has been confirmed to launch alongside that system's November 18 debut.