Facebook's VP of VR Hugo Barra steps down
Barra moves sideways as former director of product management Erick Tseng steps into his role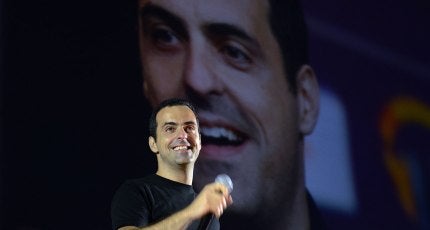 After taking the role at Facebook two years ago, vice president of VR Hugo Barra has stepped down.
Barra originally joined the company in April 2017 to lead its VR division, but announced on Twitter this week that he will be "taking a new role [at Facebook] building a global AR/VR partner ecosystem based in NYC."
The move comes just weeks before Oculus is slated to release the Oculus Quest and Rift S.
"Time for me to take on the next big challenge-bringing AR and VR to more people," said Barra.
Before joining Facebook, he was vice president of global at Xiaomi for three years, and bounced between different executive roles at Google for over five years.
Facebook's former director of product management Erick Tseng will now move into the role of vice president of VR.
Tseng, who has held his previous position for nine years, made the announcement on Twitter.
"Excited to return to my consumer hardware roots and join a team that is transforming science fiction into reality," he said. "Looking forward to delivering products that will revolutionize how we work, play, and connect."