Facebook announces Oculus Quest 2, discontinues Rift and original Quest
New standalone headset ships October 13, costs $300 for a 64GB model, $400 for 256GB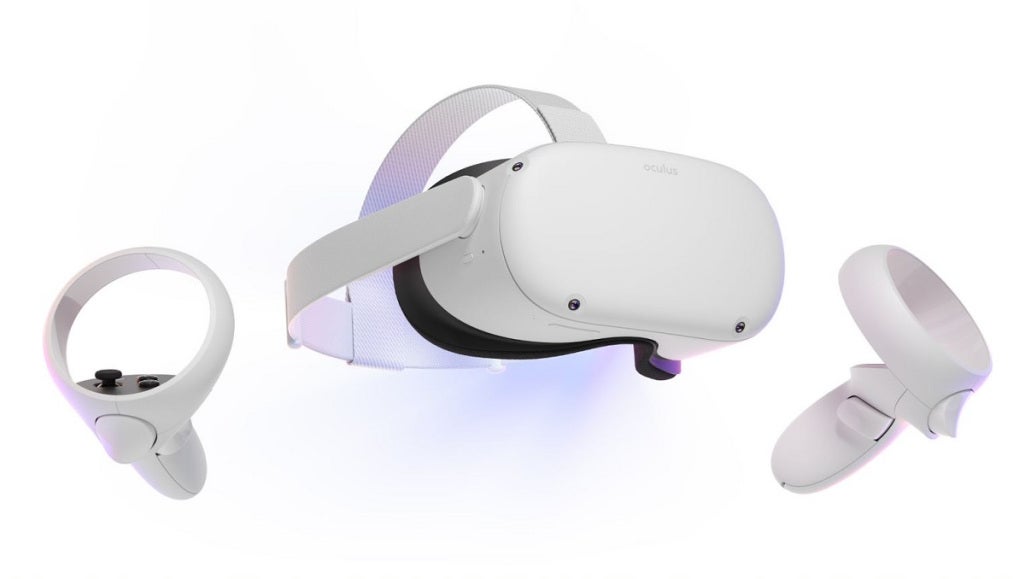 Today at Facebook Connect, Facebook announced a brand new standalone headset: the Oculus Quest 2.
The Oculus Quest 2 ships on October 13, and will cost $300 for a 64GB model and $400 for a 256GB model. Both models come with two Touch controllers, which feature six degrees of freedom.
Quest 2 does not require a PC and is entirely standalone like its predecessor, but it is compatible with the Oculus Link -- which connects the Quest to a PC and lets it play Oculus Rift and Rift S games, including the upcoming Medal of Honor game from Respawn -- which was announced today for launch December 11 on the Rift, as well as SteamVR.
Link compatibility will be critical going forward, as Facebook also announced today that it will be concluding development on its Rift headsets, as well as the original Quest.
Naturally, Facebook's Quest 2 comes with improvements, including the Qualcomm SnapdragonXR2 processor chip with 6GB of RAM, and a single LCD panel providing 1832x1920 per eye to provide higher detail than the original Quest, and reducing screen door effect. Its lens adjustment now has three separate positions as opposed to Quest's two, which can be moved by hand.
While it defaults to a 72Hz refresh rate just like the original Quest, the Quest 2 also will eventually get a 90Hz mode that can be toggled on.
The Oculus Quest 2 will have a battery life of between two and three hours.
A number of game developers appeared during the presentation to indicate support for the Oculus Quest 2, including ILMxLAB with Star Wars: Tales from the Galaxy's Edge, Beat Games with Beat Saber's upcoming multiplayer, BigBox with Population: One, and Universal with Jurassic World Aftermath.
Recently, Facebook announced that all new Oculus users will be required to use Facebook accounts to log into the systems and make full use of their features, with existing Oculus account users able to log in without Facebook until January 1, 2023.
Concerns have since been raised that violations of Facebook's Community Guidelines, including using fake names or fake dates of birth, could lead to loss of access to Oculus features.
Facebook has opened pre-orders for the Quest 2, which will be available in 22 countries at launch including the US, UK, numerous European countries, and Japan.